Live Minutes App Turns Your Virtual Office into a Web Conference
---
Share this:
LOS ANGELES – Virtual office apps in the web conferencing world are proliferating, but they aren't all created equal. They come for various platforms, at various prices, and with various features.
One web conferencing app Alliance Virtual Offices recommends checking out is called LiveMinutes. With LiveMinutes you can meet, write notes, share docs, sketch, and set up reminders. And, get this, it works with Evernote.
LiveMinutes was built with the new world of work – virtual office work – in mind. The developers understand that employees don't all work in the same building and clients aren't always just down the street. In other words, meeting in person isn't as easy as it used to be – but the need to meet face to face is still necessary.
LiveMinutes aims to help you save time and eliminate the frustration of misunderstandings and delays that sometimes arise in the virtual office world. LiveMinutes lets people to work together in real-time over the web, sharing documents and annotating them. Users can write meeting notes and even share pictures or draw together. It's all synchronized on everyone's screen. What's more, up to 20 people can use a virtual meeting room via their smartphone, Skype or browser.
Caution: Shameless Plug Ahead! Continue Reading Below ↓
Put your business on the map! Get a recognized commercial address with mail forwarding, meeting rooms, professional live receptionist support and more. Choose a Virtual Office Space here: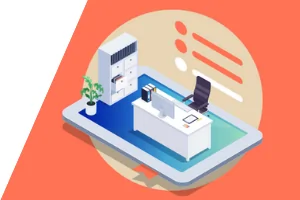 "Work on meeting notes in real-time with your team, just like in Google Docs. LiveMinutes' patent-pending coedition technology is blazing fast. So typing together feels like you are on the same computer," the website says. "You can also connect your Evernote account to open and coedit your notes directly in LiveMinutes."

This is one of the coolest apps we've seen in this space. It may not be right for you – it may not be robust enough or it may be too powerful – but if you are looking for real-time collaboration apps this one is worth checking out.



Want to Comment? talk to us on: