---
The world of work is constantly changing, people and jobs are relocating, industries are expanding, and folks want to know what makes a city good for entrepreneurs.
We're going to dive into several metro areas across the nation that are ripe for small businesses—some due to their strategic geographic locations, others for the sheer number of growing industries, and others yet for the city or state's favorable tax climates and initiatives.
We rounded up the most entrepreneurial cities in the U.S. where you can access the resources you need to help your small enterprise succeed.
Here are the 14 best cities for entrepreneurs: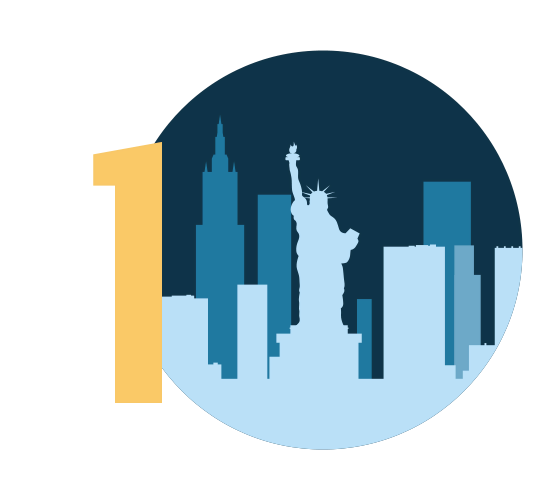 1. New York City, New York
It's a no-brainer that the Big Apple is one of the best U.S. cities for entrepreneurs. This expansive metropolis is the epicenter of culture, industry, and tourism, making it a hot spot for small business owners. Though it's cost of living is one of the highest in the nation, NYC offers ample resources for entrepreneurs to offset otherwise high costs. Here are a few:
The good news is you don't have to live here to take advantage of the diverse pool of potential customers: Set your company up with a commercially recognized virtual business address in New York City to garner instant credibility with your customer base; you should also use your commercial address to start building credit.
---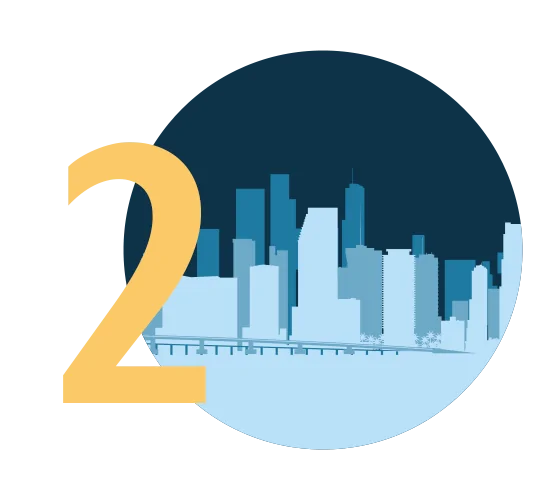 2. Miami, Florida
Along with Miami's world-class nightlife, beaches, and tourist spots comes a vibrant economy and diverse network of entrepreneurs and small businesses that make up the heart of this East Coast metropolis. Miami is on our list as one of the best U.S. cities to start a business due to its prime location for international trade as well as its opportunities for growth.
There are a few specific incentive opportunities available to small business owners in Miami-Dade County:
Not to mention many Miami businesses enjoy waived state income taxes. This is true for all Florida cities in our list.
Why is this good for your business?
The benefits are two-fold. If you create your business as an LLC, S corporation, partnership, or sole proprietorship, you won't have to pay corporate income tax. Additionally, because Florida doesn't have personal income tax, you won't have to pay tax on the income from your small business.
So, why not set up a virtual office in Miami, a diverse, multicultural entrepreneurial city?
If you're a local but your business address isn't in Miami, you can still grab a coworking space in one of its trendsetting neighborhoods.
Alliance is the one-stop shop for entrepreneurs: We not only offer fantastic Miami virtual offices but also professional coworking and meeting room spaces for folks in nearby entrepreneurial cities who come into the Miami metro area. Select add-ons like Live Receptionist and Virtual Phone to enhance your clients' call experiences and ease your day-to-day workflow.
---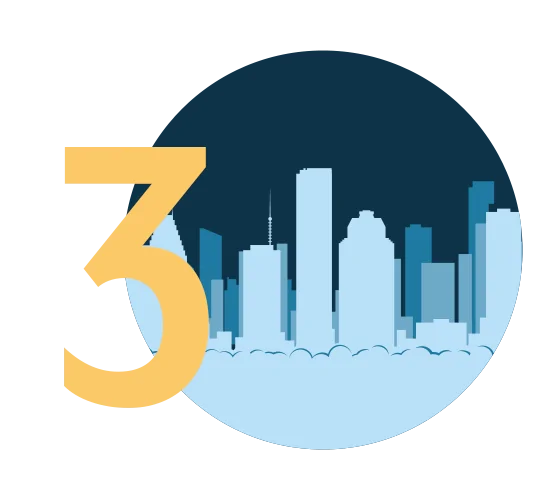 3. Houston, Texas
Another one of the best cities to start a business, Houston lays the foundation for entrepreneurs to set up their businesses in this multi-industry hub. From aerospace and energy to biotech and health care, business is booming in this Texas city. Your company will fit right into the innovative spirit and get-down-to-business attitude that drives Houston's economy.
Take advantage of one of these local and state grants, loans, and funds to kick-start your company's growth:
Houston has a favorable tax code for small businesses and no personal income tax. (This is true for the state of Texas, too, and applies to all Texas cities in our list.)
---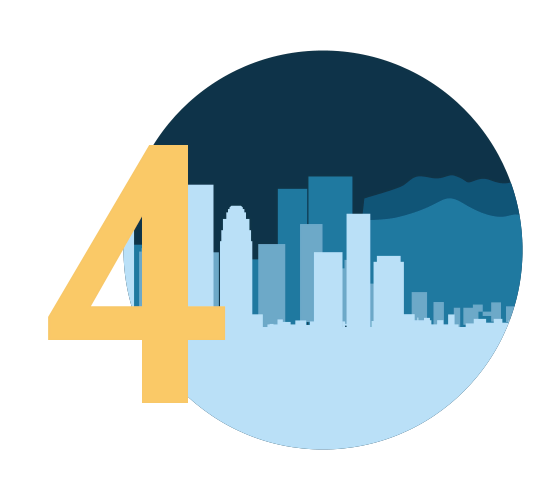 4. Los Angeles, California
We all know that the Los Angeles/Beverly Hills metro is home to a booming entertainment industry, but it also has a rising number of business sectors—tech, real estate, and aerospace, to name a few—that make these famous zip codes some of the best places to start a business.
And when you do, the City of Angels offers a New Business Tax Holiday, which exempts small businesses from paying business tax if they earn less than $500,000 a year. This means more money in your pocket as you scale your company.
Once you set up a los angeles virtual office, apply for one of the area's 33 accelerators to get your ideas off the ground. Looking to kick-start the growth of your company? Options abound in the County of Los Angeles. There are several venture capital firms that fund small businesses that are looking to grow, further spurring on the local economy.
---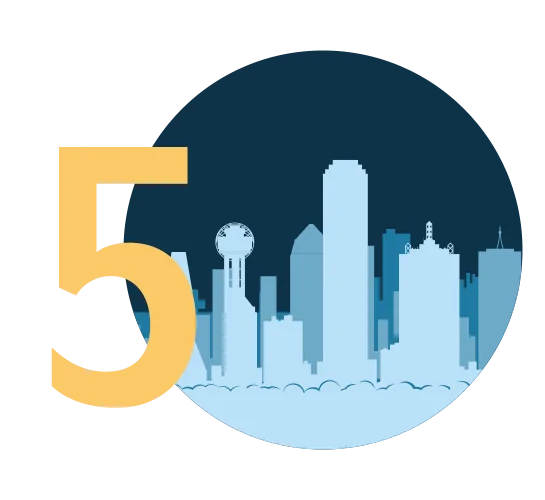 5. Dallas, Texas
The Big D is much more than barbecue and cowboy boots: It's home to almost 25 Fortune 500 companies and a flock of small business ventures, making it one of the best cities for entrepreneurs. With a population growing at breakneck speed, the Dallas metro area is the perfect place to plant your small business.
Your business could benefit from the city's Public/Private Partnership Program, which gives qualifying small businesses tax abatements or grants and loans to help your enterprise thrive in one of the best cities to start a business.
Here are two small business incubator programs that can help your company get off the ground:
Like Houston, Dallas business owners enjoy tax-free personal income—corporate tax is all you'll need to pay.
Secure a virtual business address with Alliance today and learn how to build credit in 5 simple steps using your new address.
Set your company above the rest by taking advantage of our innovative. Alliance is an industry leader because we offer virtual offices, coworking spaces, and meeting rooms in the best cities for entrepreneurs as well as comprehensive, valuable plans and pricing. All you have to do is choose which plan works best for your business.
---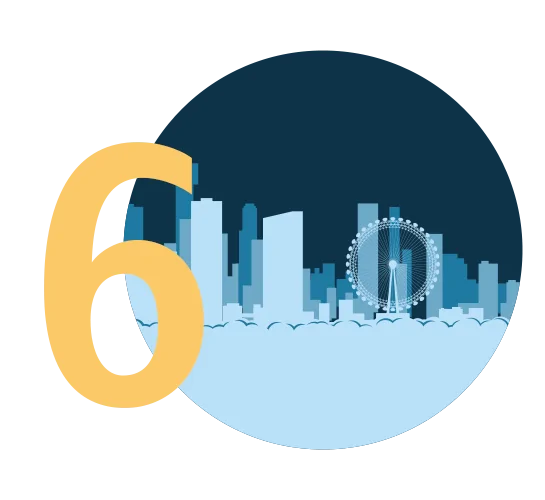 6. Irvine, California
Irvine is the economic pulse of Orange County—and for good reason. Situated near other West Coast urban centers like Los Angeles and San Diego, this master-planned city is serious about business. Several Fortune 500 companies call it home, and it's also a hub for tech companies.
With more than 15 percent of the working population in professional, scientific, or technical services—as well as 8 percent in finance—these types of industries are proving to be great areas of growth if your company is in one of these sectors.
So, where does your small business fit in? Starting a small business here is made easier with the state's tax credits and business incentives, such as the California Capital Access Program, which incentivizes banks to lend to small businesses, and the Loan Guarantee Program, which helps businesses receive loans and funding from banks throughout the state. These loans can help your business thrive in this entrepreneurial city, by providing the capital to afford start-up costs, inventory, expansion, lines of credit, and more.
Grow your business and streamline your workflow by selecting a virtual office plan through Alliance—the only full service platform for flexible workspace.
---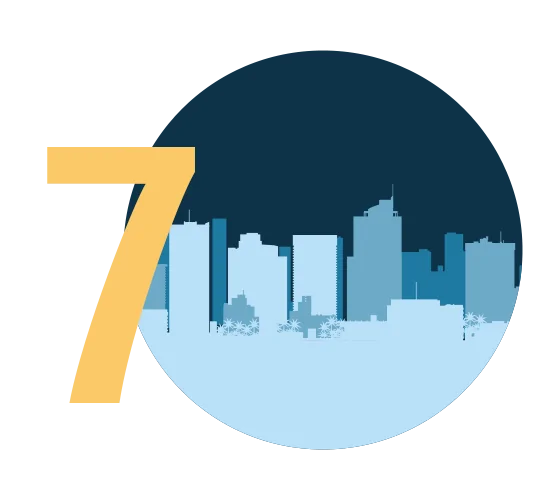 7. Phoenix, Arizona
Claiming the fifth-largest population in the nation, with more and more people relocating here every year, Phoenix is one of the hottest entrepreneurial cities for small businesses.
Take advantage of this growth with some of the city's business networking, educational, and assistance programs, like the Management Technical Assistance program, which aims to pair small business owners with seasoned consultants who can help you succeed in marketing, accounting, organization, and more—all of which will help your business reach its full potential.
Additionally, only certain activities require city-regulated business licensing, so you'll only need to set up an LLC through the state.
What does this mean for you?
Most businesses in the area's popular sectors of financial, real estate, health care, and more, will not need to get a business license, making the process of starting a company easy and straightforward. Get your business started today with a virtual office in Phoenix.
---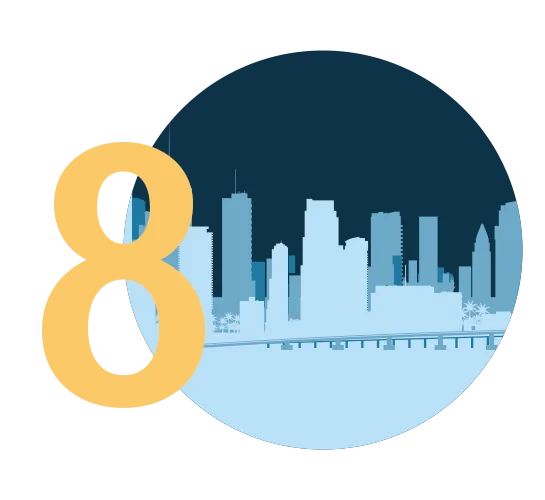 8. Newport Beach, California
This little beachside town is small but mighty, serving as the headquarters for large firms and about 20,000 licensed businesses. It's one of the best business cities for the finance, insurance, tourism, and healthcare industries.
Even if your company is settled in a different business vertical, you can still utilize the city's and state's small business resources to grow your company—like the California Capital Access Program and the Loan Guarantee Program, both of which help secure funding for your small business.
Alliance has premiere virtual office spaces in Newport Beach, as well as Live Receptionist and Virtual Phone plans to help you focus on what you do best: scaling your business.
---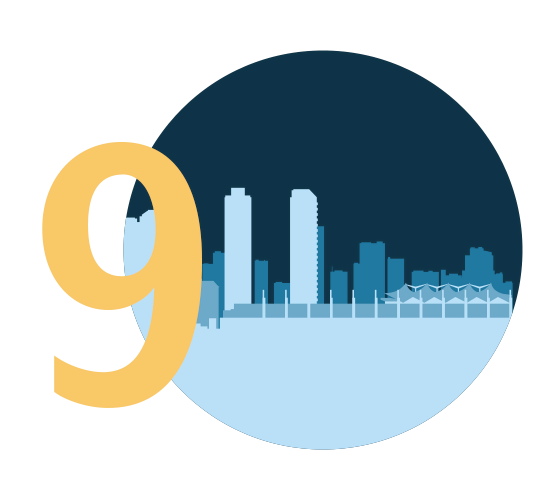 9. San Diego, California
Nicknamed "America's Finest City," San Diego is one of the most entrepreneurial cities in the U.S. for good reason: This coastal community has a big-city industry focus with a small-town, laid-back feel.
Leverage the city's business incentive program to get help setting up and growing your company. This is a great opportunity for your business to get financial support from the city through financing and loan programs, direct payments to your business, the payment of city fees, or project-specific technical assistance.
There are also state tax credits and incentives that provide relief for qualifying businesses.
Set up your small business today with one of Alliance's virtual offices in neighborhoods throughout San Diego.
---
10. Boca Raton, Florida
Boasting a strategic location near economic hubs Fort Lauderdale and Miami, Boca Raton is one of the best U.S. cities for small business.
Though it's home to several nationally known companies, Boca Raton prides itself on providing a path for small businesses to thrive. It does so with a number of incentive programs for entrepreneurs to apply for, including grants, loans, subsidies, tax increment financing, and more.
And remember that the state of Florida only taxes C corporations and doesn't institute personal income tax—a win-win when it comes to setting up a virtual business address and getting your company off the ground.
Why is this unique?
Florida is one of only nine states that have no income taxes, meaning that whatever income you earn from your small business won't be taxed, which incentivizes business to stay in the Sunshine State.
The following Florida cities enjoy the same tax haven benefits.
---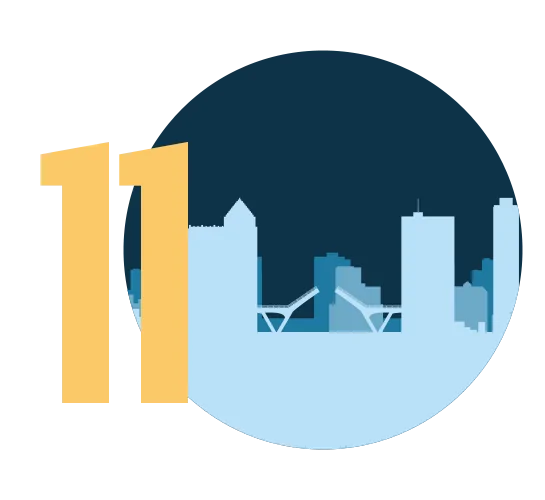 11. Fort Lauderdale, Florida
Home to several solidified industries, Fort Lauderdale is one of the best cities for entrepreneurs because of its clusters of growing business sectors and resources for small businesses that help make that growth possible.
Place your business here with one of Alliance's great Fort Lauderdale virtual offices, which will set you up for success. Then, grow your company with the help of the state's capital financing programs and Broward County's business development tools:
The options here are almost endless, which is why Fort Lauderdale is one of the best U.S. cities for small business.
---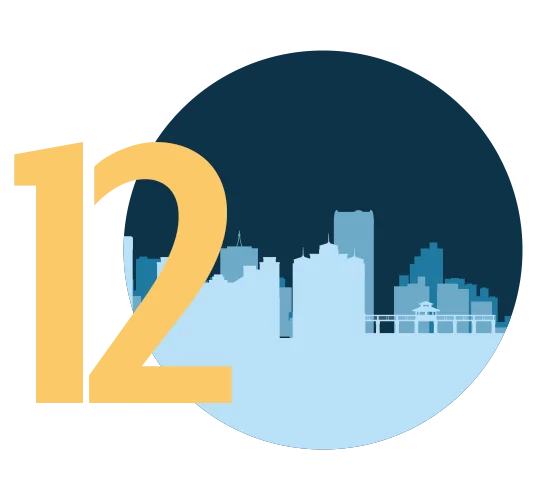 12. Naples, Florida
Tucked into coastal southwest Florida, Naples is a business hub to keep your eye on. Consider setting up your small business here in Naples, one of the best cities for entrepreneurs, as Collier County offers several types of incentives to jump-start economic growth in the area.
While there are several solidified or growing industries in Naples, an area that is continuing to advance is financial and professional services.
Use the county's Fast Track program to ensure that the development process for your small business in this sector is expedited. This could include county permits, approvals, and more, that will receive priority review—a huge step in getting your company off and running.
Because Florida, and the Naples area specifically, has a prevalence of industries such as aerospace and aviation, information tech, and financial services, the state has created the Florida Venture Program, which is a state small business credit initiative program aimed at helping young businesses receive financing they might not otherwise have had access to.
If your business falls under one of the approved sectors, you could be eligible for this beneficial program.
---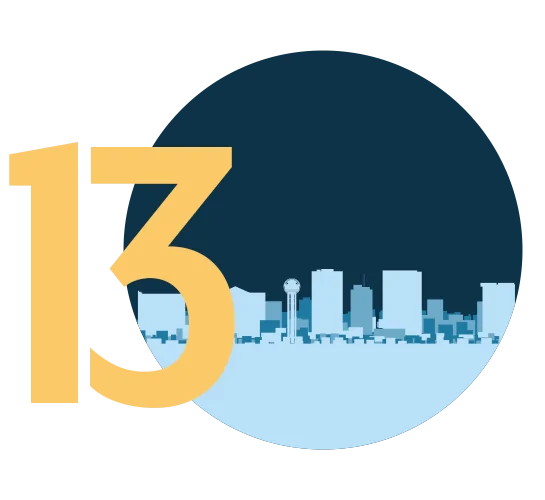 13. Plano, Texas
This North Texas hub has a thriving entrepreneurial ecosystem that makes it one of the best places to start a business. It's home to several national companies but focuses on setting local entrepreneurs up for success.
From networking events for women in business to special financing and loans for historically underutilized businesses run by minority groups, Plano is a city ripe for entrepreneurs to live and grow their businesses. Here are a few resources that are especially helpful for small businesses:
Alliance has several, so you can start planting your roots in this entrepreneurial city today.
---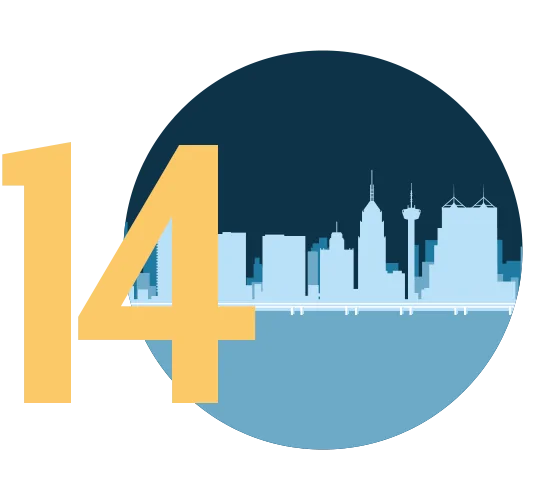 14. San Antonio, Texas
The Alamo City is the shining star of South Texas—not only for its history and famous River Walk but also for its claim to entrepreneurial fame. San Antonio is one of the best U.S. cities for small business because of its progressive incentives and resources for folks starting small businesses:
Find a to get your business going in the Lone Star State.
Get started setting up your small business today in one of these fantastic entrepreneurial cities. Alliance Virtual Offices is your complete solution to all things business, offering you professional Live Receptionist services, mail processing and forwarding options, and a virtual phone plan to protect your personal phone number.
Our Virtual Office Platinum Plus plan even includes 16 hours of meeting room or private office time. Your small business will be covered with our comprehensive, budget-friendly plans.
Choose Alliance to start your small business journey, and check out our tips on using a virtual business address to set up your LLC.
We are here to support your business and help it reach success.