---
---
Q. What is sales force automation software?
A. SFA systems are software and processes that aid in customer acquisition. Sales Force Automation includes: Sales automation, virtual receptionists, marketing automations, reporting, chatbots, email marketing, and more.
---
Let's start with the basics:
What is Sales Force Automation?
Sales force automation is software and systems for sales management. This type of software helps organizations automate workflows by creating a streamlined, seamless sales process.
Sales Force Automation systems help sales teams manage qualified leads, they provide sales forecasts and access to CRM software, and create reports on team performance.
Some well-known examples of sales force automation systems companies include: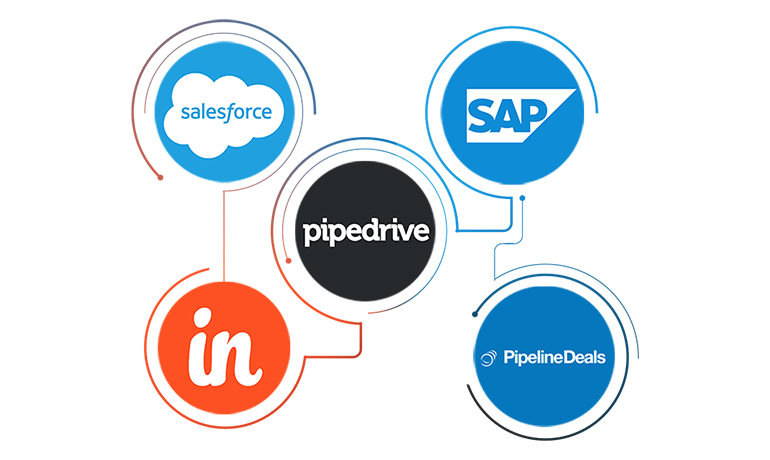 ---
What's the Difference: SFA vs CRM?
One common question people have is:
---
Q: What is the difference between Sales Force Automation (SFA) systems and customer relationship management (CRM)?
A: The short answer is that SFA can be a part of CRM. In other words, SFA can be a feature of a larger CRM software.
---
More specifically, CRM helps companies with customer relationships, including the customer journey and the interactions that a customer has throughout the sales process. SFA systems can help with customer acquisition and targeting qualified leads.
---
Sales Force Automation Systems Features
All SFA systems will have different features, depending on the provider of your choosing. Keep in mind that some features might be called different things by different companies, but they will provide the same functionality and benefits.
With this in mind…
---
What does a typical sales force automation system look like?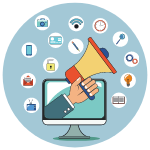 Some of the components of Sales Force Automation Software includes:
Sales automation
Marketing automation
Reporting
Workflow management
Email marketing / email management
ECommerce
Database management
Lead generation and tracking
Chatbots
Invoicing and billing.
---
What Are the Functions of Sales Force Automation Systems?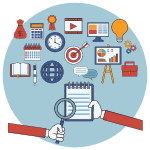 Each feature of an SFA system will fulfill a different, specific function. Depending on your business needs, an SFA system can help you automate the following processes:
Contact management
Opportunity management
Email integration
Task management
Diary sharing
Activity tracking and alerts
Sales pipeline management
Automatic lead assignment
Report production.
The goal of an SFA system is to help your team generate more revenue by increasing sales and boosting productivity levels.
Let's take a closer look at the benefits SFA systems offer.
---
Sales Force Automation Systems Benefits
By automating processes and tasks, SFA systems free up time for your team to focus on high-value tasks that cannot be automated.
This, in turn, leads to higher productivity levels—like we mentioned above— as well as improved customer satisfaction.
Below are some of the best-known benefits of SFA systems: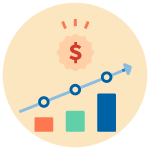 1. Improves Sales + Revenue
Automation can reduce sales administration hours by almost 15%
SFA systems boosts sales productivity by almost 15%.
They increase deal closures by over 30%.
Statistics have shown that sales representatives spend almost 70% of their time on non-revenue generating task; SFA systems free up some, if not most, of this time to help team members focus on revenue-generating tasks.
They shorten the sales making process, which translates into increased revenue.
SFA systems can help reduce your company's overall response time, which can increase customer satisfaction.
By automating processes and tasks, SFA systems help companies lower costs that can go into revenue-generating projects.
---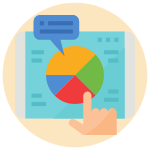 2. Streamlines the Sales Process
In simple terms, automation makes processes more simple and much more efficient by eliminating, or significantly reducing, the amount of manual and repetitive work that needs to be done.
SFA systems can be run from mobile devices, which makes them super convenient to use, regardless of location or time.
Automation, by taking care of repetitive tasks, also means that there is less opportunity for human error.
SFA systems provide staff with access to insights and data all in one place. More importantly, SFA systems take care of collecting and analyzing data of the sales process.; which can make decision-making more efficient and accurate.
---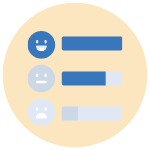 3. Improves Customer Engagement and Satisfaction
SFA systems help improve customer satisfaction by reducing response times.
SFA systems help improve customer engagement by minimizing human errors, like forgetting to send an email, calling someone the wrong name, or forgetting to follow-up entirely.
SFA systems improve both engagement and satisfaction by making it easier to customize the sales process based on customer preferences and needs.
---
How to Set up Sales Force Automation Systems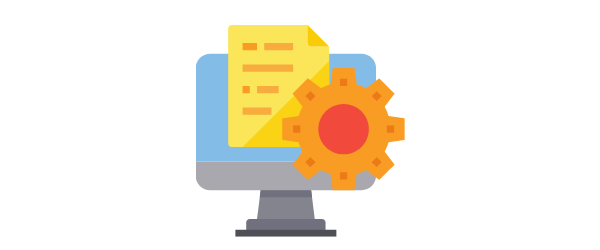 The first step in setting up an SFA system requires that you choose a sales force automation systems software. The sales force automation systems technology that you choose will be the heart of your sales process operation.
This is why choosing the right SFA systems provider is extremely important.
When picking a provider, these are some things you will need to consider:
Features
Available plans
Pricing strategy
Billing options
Training offered by the SFA systems provider (either in person or virtually—like through a downloadable sales force automation systems ppt).
If you're unsure about which SFA systems software vendor would be the best match for your business needs, consider trying vendor demos.
Most demos are available for a two-week period. If you're between a couple of providers, consider having half of your team sample one and the other half try another.
Once you've made your decision, you need to make sure that you and your team learn to use the software. Usually, the software provider provides some basic training as part of the plan. If this is not the case, consider hiring an expert to teach you how to use it.
You want to make sure that your entire sales team learns to use the software properly in order to fully reap the benefits it has to offer.
Bear in mind that cloud-based solutions, like SFA systems, tend to have regular updates and new features may be available from time to time. It's important that you keep your software updated and that your team is using the latest version available.
---
Setting up SFA System Functions
Below is an overview of the most important functions that you need to set up for your SFA system to begin streamlining your sales process.
Task Management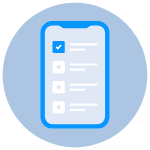 The task management feature works best when integrated with your calendar and your customer's account. When a task is opened for a specific customer, all of the necessary data is there and once the task is completed it will automatically be added to the record of that customer.
Basically, task management will make it easy for you to keep a complete history of all your customer interactions.
---
Team Collaboration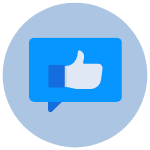 For a company to truly reap the benefits of an SFA system, it needs to make sure that all team members are onboarded to the platform.
By setting up team collaboration, you are ensuring that all the sales staff have access to the necessary data, regardless of where or when they're working.
Team collaboration is a key part of sales force automation systems management, especially among distributed teams as t can make it easier for teams to meet virtually through virtual meeting rooms, like Alliance Virtual Offices virtual office meeting rooms.
---
Integrations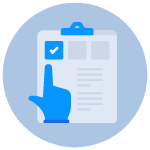 One powerful sales force automation systems tool is its ability to be integrated with other apps.
Before your team starts using the SFA system of your choosing, make sure that you have integrated to it all of the cloud applications your team uses on a regular basis, specifically those that are part of your company's sales process.
---
Customizing Your SFA System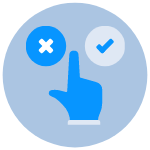 Depending on your company niche and needs, you will need to customize your SFA system.
What do we mean by this?
Basically, that you set up your SFA system to reflect your company's unique processes. You will need your sales team's input for this, as they are the ones best equipped to provide insights on how to customize your SFA system.
---
Client Prospecting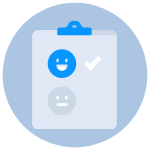 Client prospecting is one of the top benefits an SFA system has to offer. When setting up your sales force automation system, make sure that you add the necessary filters to the platform so that the software helps you filter out qualified leads from unqualified ones.
---
Lead Tracking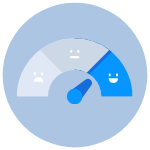 Once your client prospecting is set up, you can start thinking about how you want the SFA system to track leads.
Some things you will need to consider is how you will want to track engagement, and more importantly, how you will want to prioritize leads. This will vary from company to company, and even from product to product, so make sure you have all the necessary information and data available to make sure you set up the process as best as possible.
---
Call and Meeting Scheduling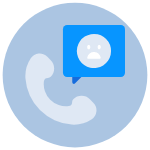 Client prospecting is one of the top features of an SFA system. But in order for client prospecting to be effective, it requires that the SFA system also schedule calls and meetings with qualified leads.
When set up correctly, the SFA system will make it much easier and seamless for clients and sales representatives to agree on a time for a call or virtual meeting.
---
Data Collection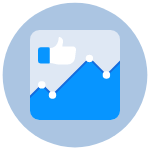 Business decisions should always be based on data; the more data input, the better the decision.
Your SFA system should have as much data about your company, sales process, customers, revenue, and produce line performance as possible.
The most important part of data collection when setting up your SFA system is for it to be fully integrated with your CRM software.
---
Deal Management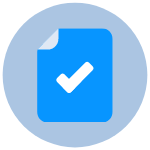 If you strike a deal with a customer, you want to make sure that all the relevant information is readily available to your sales teams.
Some key information that you should input to your SFA system include:
Call record
Emails
Order history.
---
Email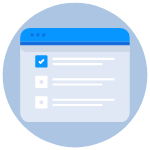 Email has become one of the most powerful marketing tools available to companies.
To set up email on your SFA system, you will need to do the following:
Import email addresses
Establish predefined triggers for campaigns (I.e. when someone first signs up or leaves items in a cart)
Email signature automation (make sure that it's easy for a potential customer to contact you).
---
Automate RFP (Request for Proposal) Process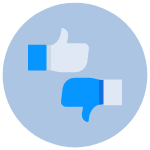 By automating request for proposal processes, SFA systems make organizational communication much more efficient and effective.
This feature also tracks results and provides easy access to RFP templates.
When setting up your SFA system, it's important that you upload any templates your company already uses to collect data.
---
Create Chatbots
Chatbots have become a powerful tool in customer acquisition and satisfaction; research has found that chatbots can help improve the overall customer experience when deployed correctly.
Chatbots can help keep potential customers engaged and push them forward in the sales funnel.
To set up your chatbot, make sure that you have a clear idea of the questions and queries that it should be able to answer.
---
Forecasting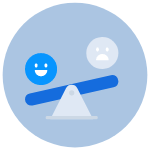 Your SFA system should help sales teams identify:
Future trends
High-value deals
Resources that can help them close more deals (AKA sales enablement).
---
Key Considerations Regarding the Use of Sales Force Automation Systems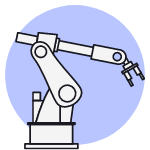 Don't Automate Everything
While it may be tempting to do so, it's important that you don't automate everything.
Surveys have found that only 3% of U.S. consumers, for instance, want their experiences to be as automated as possible. And in fact, the majority of consumers would rather interact with a human than an automated process.
Automated responses are too impersonal, so make sure that your SFA system leaves some space for actual humans to do the most valuable work:
Engaging with customers.
People skills remain a key determinant of strong sales; it's why consumers everywhere still prefer to talk to another person when dealing with issues or throughout their buying journey.
To make your sales stronger and more personal—therefore more satisfactory for clients—consider the following:
Take advantage of other tools and resources like virtual receptionists. A virtual receptionist can qualify leads and manage your calendar all while providing a much-needed human touch.
Make sure that whoever is dealing with a customer has access to all of their information (purchase history, previous contact with the company, etc.).
Make sure you have enough staff members to keep wait times short and sweet.
Avoid transferring clients from one agent to another.
Make Sure You Understand the Process
Although SFA systems help make the sales process much simpler, setting up and using an SFA system may not be as simple for some.
When adding an SFA system to your sales operations, it's important to make sure that all team members are on board and fully understand the process and how to use the software.
Sales force automation systems management will likely require additional employees who are extremely knowledgeable. Otherwise, the system will not help your company meet and exceed goals.
For an SFA system to work seamlessly, it's important that all of those using it are familiar with all of the processes involved with making a sale. If your team doesn't know what needs to happen at each step of the customer journey, then an SFA system will not be as effective in improving sales.
A Note on Data Entry
Data entry is a critical part of the set-up process. However, data entry can be a time-consuming task.
You need to make sure that all relevant information, from each sales touchpoint, is entered into the system.
It's a time-consuming affair, but one that will pay off in the long-run.
---
SFA Systems Summary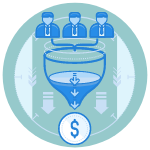 Sales force automation systems can help businesses streamline the sales process and make it a much better experience for sales representatives and customers alike.
An SFA system will:
Simplify the sales process
Improve the customer experience
Reduce manual work
Automate repetitive tasks
Increase revenue
Reduce sales associated costs
Improve staff productivity.
---
Related: Automating Customer Service
---
The most important thing to know about an SFA system is that in order for it to work, you need to fully understand your sales process; this means being familiar with your customer journey. Afterall, you can't automate what you don't know.