---
---
Q: How do you make money in a recession?
A: The best way to make money in a recession is to add new revenue streams to your pre-existing income. Having multiple streams of income streams helps you build an emergency fund faster while also protecting you from all your income in one fell swoop. This article explains why and how you can best create new revenue streams for yourself.
---
Recession. The word alone is enough to send anyone into a panic and for good reason.
In periods of severe economic slowdown, everything from rent to revenue streams to job security can take a turn for the worse.
To make matters worse, there is almost nothing an individual can do to prevent a recession. Recessions are caused by expansive issues with the market, issues beyond the influence of any one person.
It's no surprise then that people are growing anxious. The current economic situation is ominous.
Don't let your address hold you back from success!
Upgrade your business image and ensure compliance with legal and financial requirements by getting a virtual office address from Alliance in the location of your choosing.

A virtual office provides you with a prestigious commercial address that can be used as your business address for LLCs, corporations, and other legal entities. It also helps you maintain your privacy and security, all while adhering to the laws of your state. With a virtual office from Alliance, you can establish your presence in any market.

Don't let your address limit your business's growth and potential. Get a virtual office address to take your business to the next level!
Goldman Sachs recently updated its economic predictions, placing the likelihood of a recession at 30 percent. This is double previous predictions, and that number seems likely to increase.
In such economically precarious times, many individuals and business owners are looking for ways to guard against the recession.
You may not be able to control the economy, but if you're willing to add new revenue streams to your existing income, you can mitigate the negative effects of the potential recession.
---
---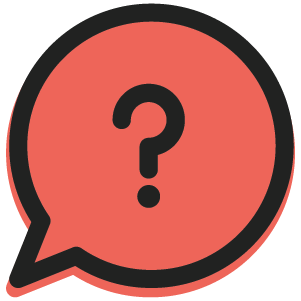 Are We Headed for a Recession?
It's incredibly difficult to predict the economic future with perfect accuracy. The market is fluid, constantly changing, and impacted by many factors.
Regardless, it's important to plan for the future, especially when it comes to finances. There are no guarantees, but there are more and less likely outcomes.
A recession in the near future is, at the very least, a strong possibility. Multiple investors, billionaires, and financial analysts have voiced concerns about the economy's current trends.
There's no one thing that's placed the economy in this position. Rather, the economic slowdown we've seen in the last few months is the result of a number of global events.
---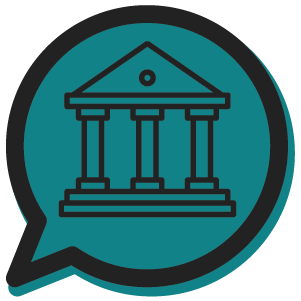 How Government Spending Impacted the Economy
The pandemic was an unprecedented global event.
The need to suddenly stop almost all in-person interactions meant many businesses and individuals lost their primary income streams.
While some were able to establish new revenue streams, the majority of workers and business owners weren't so lucky.
As a result, governments across the globe faced a crisis. They were basically forced to send money to their citizens to help them weather the complete lack of income opportunities.
While this was certainly the right move, it wasn't without its costs. That money meant government spending rose significantly in the US.
It wasn't just stimulus and unemployment, though. The US also needed to spend to create vaccines and build the infrastructure to distribute and administer them.
These efforts, while absolutely crucial, have left the government with increased debt. As a result, the government has been trying to pull back on spending in an attempt to reduce the deficit.
That lack of government spending can have multiple effects on the economy.
With fewer governmental programs being introduced, there are fewer government jobs being created.
When the government spends less, there are also fewer contractors or independent organizations hired for government projects.
All of this results in fewer jobs and fewer opportunities for government-related revenue streams.
But it isn't just the government that's been spending less.
---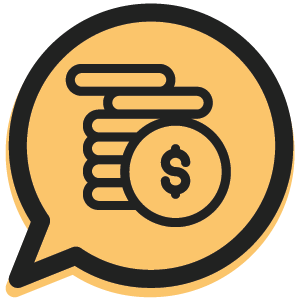 How Consumer Spending Impacted the Economy
When the pandemic hit, many individuals lost their primary revenue streams.
With no income and massive amounts of economic uncertainty, these people radically reduced their spending. They pulled back on all but the essentials to try to maintain some semblance of financial security.
This meant that consumer spending dropped substantially. That decreased spending means businesses lost their income as well, ultimately hitting the economy as a whole.
Even people who didn't lose their jobs reduced their spending during the pandemic. With stay-at-home mandates and widespread business closures, consumers had less reason to go out and spend, regardless of their income.
And while unemployment numbers seem to indicate the economy has recovered, these numbers may not tell the whole story.
According to Pew Research Center, unemployment numbers are likely skewed because many people left the workforce during the pandemic.
Because these people weren't actively looking for work, they weren't accounted for in the unemployment statistics. As they return to the workforce, they will count as unemployed once more.
All of this has dropped consumer spending. By extension, this means businesses have seen their profits take a hit.
In an attempt to maintain their margins, businesses slowed down production. With fewer people making purchases, it didn't make economic sense to keep supplies at normal levels.
Unfortunately, that's caused even more problems in the market.
---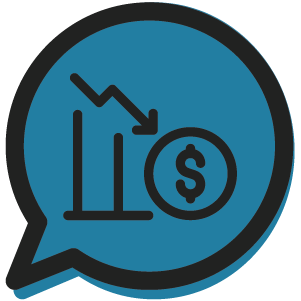 Inflation On the Rise
While unemployment may not be back to pre-pandemic levels, there has undoubtedly been progress.
As revenue streams have returned for many people, consumer spending is on the rise.
But that spending doesn't buy you what it once did.
Because of the dramatic supply chain and production slowdown during the pandemic, there are fewer goods available than there would normally be.
This changes the relationship between supply and demand. Demand has shot back up, but the supply is still quite low.
Businesses are thus charging more for the same goods. Because there is such high demand for a limited number of goods, they can set prices much higher than normal.
Price increases are impacting everything from groceries to houses. Across the board, your dollar gets you less than it would in a different economic environment.
By extension, this means the value of the dollar has dropped, and the price of everything is higher.
This is known as inflation, and it is a telltale sign of economic turmoil.
---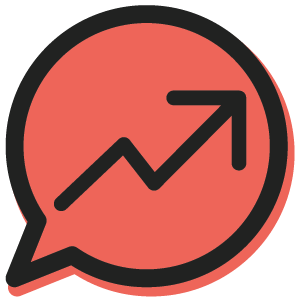 How the Government is Trying to Course-Correct
The government doesn't have an extensive amount of control over inflation. They are relatively limited in their ability to manipulate the costs of goods directly.
Rather, they must rely on indirect methods, hoping they can nudge things in the right direction and balance inflation.
Their main strategy is to alter interest rates.
By adjusting interest rates, the government makes it more expensive to borrow money.
The hope is that this will discourage people from making purchases. They won't want to borrow money at high-interest rates, and thus, won't make purchases beyond what they can buy outright.
Likewise, business owners won't want to borrow money for expansion. This will means fewer jobs created, which in turn means less income for consumers.
As a result, demand for products will drop. This drop will, the government hopes, reduce prices just enough to bring inflation back to reasonable levels.
This is a very dangerous game, though. The reduction in borrowing can lead to high levels of unemployment that launch the economy directly into a recession.
The bullseye is very small here, and going over or under can lead to severe economic downturns.
That's why it's a good idea to revisit your revenue streams now.
---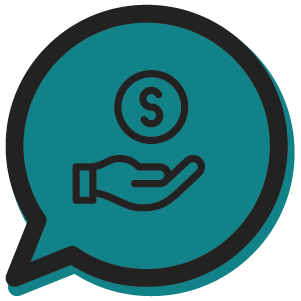 What are Revenue Streams?
A revenue stream is a synonym for a source of income.
Revenue streams are all the different ways an individual or a business makes money.
Revenue stream examples include interest or dividends on investments, sales of goods or services, or income from rental properties.
Any time you make money, that money enters your pocket through a revenue stream.
---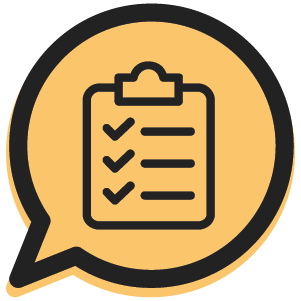 What are the Types of Revenue Streams?
Revenue streams can be categorized into four main areas. These areas are:
Transactional
Project
Service
Recurring
Transactional
A transactional stream is the most common type for businesses. This kind of stream revolves around the purchase of a good or service.
For example, a transactional revenue stream for a clothing business might be the sale of t-shirts. The customer buys the t-shirt, then doesn't need to give you any more money until the next purchase.
Project
A project revenue stream is similar to a transactional stream but differs in that it is typically broken up into many payments.
A revenue stream for apps being developed is a good example. You're trading your app development services for money, but you'll likely be paid at multiple milestones rather than in one lump sum at the end.
Service
Service revenue streams differ from the above two in that they are time-based. You get paid not for a deliverable but for the time you spend performing a service.
Most forms of typical employment are service revenue streams. You get paid for the time you spend at work.
Recurring
Finally, recurring revenue streams center on ongoing payments for a stable service. Examples include rent and subscriptions.
This is also one of the best revenue streams for nonprofits, as they often set up repeat donations from their supporters.
---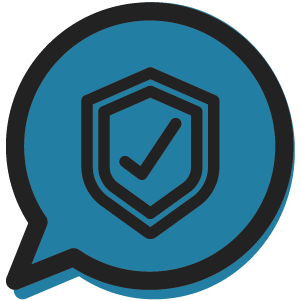 Can Adding New Revenue Streams Protect Against a Recession?
Adding new revenue streams to your existing income is a crucial part of planning for a recession.
Having multiple streams of income is obviously beneficial in that it opens up new ways to make money. Adding new income avenues often means boosting net income.
Bringing in more money means you can build up your savings faster, helping you guard against an economic downturn.
If or when a recession hits, you'll have more money in the bank to hedge against your losses.
Additionally, adding more revenue streams means you're less likely to lose all your income at once.
If you rely solely on a single source of income, a recession can be very anxiety-inducing. If the economy hits that source, you're set to see dramatic losses.
If you diversify where your money comes from, though, you're less likely to feel the burn. If one revenue stream takes a hit, you have others to fall back on.
This can help you weather economic shifts and get you through a period of recession, even if your income takes a hit in the short term.
And it's important for everyone. CNBC recently published an article urging investors to account for the subtle signs of a recession, noting that even big investors need to diversify.
But how you add new revenue streams differs depending on if you're a business owner or an individual.
---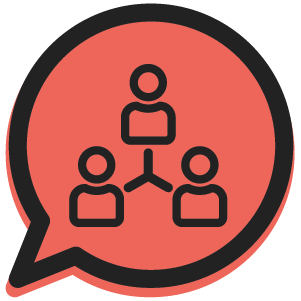 How to Add Revenue Streams to a Business
For existing businesses, adding revenue streams can be as simple as adding new products.
Expanding your product line gives you more transactional streams of revenue. Each new product is a chance to make a sale.
That said, it's typically not a great idea to branch out into completely unrelated products. If your business sells shampoo, randomly adding a line of winter socks is likely to confuse your branding.
Instead, try developing new products that are closely in line with your existing target demographic's interests.
Revenue stream examples that might work for a shampoo store are conditioner and body wash. Adding those items could lead to larger purchases and bring in new customers, helping the business guard against recession.
When launching new products, it's typically a good idea to offer them via a virtual store, as this will help you reach the widest possible market and make the most of your new revenue streams.
It can also be helpful to add recurring revenue streams to your business. Garnering subscriptions is an easy way to build a consistent source of income without a massive time commitment.
Examples might include access to premium content that is hidden behind a paywall. Once you've developed the content, you don't have to put in any additional time to make money off of it.
This approach is particularly beneficial for business owners as it allows them to expand their revenue streams without adding another major task to their plate on a weekly basis.
Again, it's important to stay on-brand when adding new revenue streams. If you're a shampoo retailer, an online course about the history of ancient Rome will just confuse shoppers about your brand.
That doesn't mean you need to limit yourself, though. If you have divergent ideas for income streams, you can always start a sister company through your existing LLC.
From there, you can create new branding and marketing materials that will allow you to sell to new markets.
Selling to two distinct markets also increases the odds of your success in a recession. If one of the markets takes a hit, you'll have a safety net in the other, as they are less likely to be impacted.
---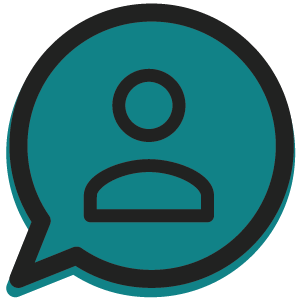 How to Add Revenue Streams as an Individual
However, you don't have to run a business to diversify your revenue streams.
In fact, it's often easier for individuals to add new revenue streams as they simply have more unexplored possibilities before them.
If you're a typical employee, one of the easiest and most obvious options is to start a side hustle.
Often, side hustles take the form of freelance work. Thanks to the internet, you can leverage almost any existing skill to earn more money.
In fact, you can often use the very skills you employ in your day job to make money freelancing. For example, a full-time accountant for a business can find smaller clients on the side.
This is one of the most efficient ways to add a revenue stream, as it requires little preparation. Having clients on the side also means that, should you lose your day job, you can likely scale up with your clients and replace that income.
You can also freelance in something totally unrelated. Perhaps our accountant decides to learn coding works on web design on the weekends.
This approach can keep you from getting burnt out by repetition. It also helps in a recession, as if the demand for one industry drops, you can find work by switching your focus to the other.
If you don't want to go the freelance route, you can also start your own small business. This is a great way to build your revenue streams, as it allows you to add a transactional stream to your existing service stream.
It's also easier than ever to start a business. Thanks to the internet and the proliferation of online shopping, you can launch a successful business entirely online.
By building your online store and registering with a virtual office, you can protect your privacy and begin expanding your income from the comfort of your home.
A virtual office saves you money so you can build your safety net.
---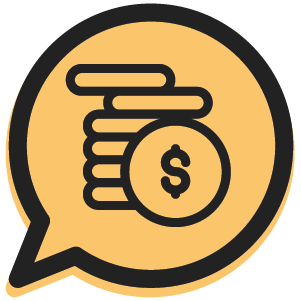 Wrapping Up: Recession and Revenue Streams
A recession seems increasingly likely. Multiple market factors have created an ominous situation for the economy.
While recessions are undeniably tough, they aren't insurmountable. Adding new revenue streams to your existing income can help you increase your earnings and spread your risk.
---
Further Reading
---
Whether you're a small business owner or someone looking to start a side hustle, a virtual office can help you make the most of your revenue streams.
Virtual offices can save your established business money on rent while supporting your expansion in the online space.
Virtual offices can also help your new businesses launch quickly and economically, all from the comfort of your home.
However you're looking to build a safety net against recession, Alliance Virtual Offices is here to support you.