---
---
Q: I have already incorporated an LLC, should I launch a sister company?
A: Sister companies allow entrepreneurs the chance to expand past their original business plans, reach new markets, and even reconsider branding; using the initial LLC also provides several tax benefits, cost reductions, and a negation of risks.
---
---
After securing an LLC, getting a business up and running, and starting to turn a consistent profit; many small business owners find themselves thinking 'what next?'.
Following the natural progression of human motivation, the answer often lies in the creation of a sister company.
Creating a sister company allows entrepreneurs to operate under their original LLC, without being forced to go through the arduous process of incorporating twice.
Not only can a sister company insulate your primary business from potential losses, but it also provides many tax benefits, branding reconsiderations or refocuses, and even offers the opportunity to split up effective, or ineffective, management teams.
As you can guess, there are several reasons an entrepreneur might want to launch a sister company.
After this article, you should have a handle on the steps you'll need to take to start a subsidiary – which is a sister company synonym that we'll look at soon.
Take a look below to see what topics we'll be covering:
---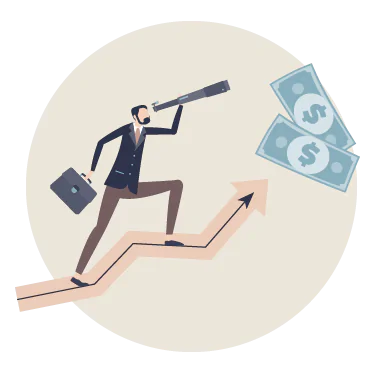 Why might a business owner want to expand into multiple entities?
Expansion is a natural part of any business owner's operations.
Most entrepreneurs are highly motivated individuals, with enough ideas to fill a warehouse. Therefore, operating within a single entity is often limiting when it comes to fleshing out some of these ideas.
A sister company provides numerous benefits to these kinds of motivated entrepreneurs.
Starting a sister company allows these individuals to pursue multiple projects with the liability protection of their initial LLC.
To fully understand why a business owner might want to expand, we should first take a look at what exactly a sister company is.
Sister company vs subsidiary

A sister company is by nature, a subsidiary. This doesn't mean that every subsidiary is a sister company, but it does mean that every sister company is a subsidiary.
Kind of confusing, but it will make sense soon. Sister companies are defined as subsidiaries that are related because they share a parent company.
This means that sister companies are essentially just additions to the original parent company.
So why expand?
As mentioned before, expanding is a natural part of operating a business. As entrepreneurs find success in their first business venture, the natural inclination is to find an additional way to bring revenue in.
One of the most visible utilizations of sister companies are the various branding opportunities that come with launching a subsidiary.
A sister company allows for the introduction of sub-brands, which are essentially just brands that live within another brand.
Some sister company examples of sub-branding are:
Microsoft Xbox within Microsoft
Toyota Lexus within Toyota
Converse within Nike
Each of these sub-brands serves a very specific purpose for its respective parent company.
---
Read more: The Secret to the Attention Economy is Small Business Branding
---
Let's take a look at each of these examples in a bit more depth below.
Microsoft Xbox
Founded in 1975 by Bill Gates and his childhood friend, Paul Allen, Microsoft has become a behemoth of a technology corporation.
It played a hand in making personal computers accessible to the masses in the 1980s.
Despite these auspicious beginnings, Microsoft decided in the early 2000s to launch a sister company – Xbox – to sell video game consoles.
Now, millions of people anxiously await the release of these video game consoles. Needless to say, they were very successful in that endeavor.
Toyota Lexus
Toyota has been making cars for almost a century, and although these vehicles are reliable and efficient, they aren't what a person would call 'luxury' vehicles.
This doesn't matter for them though, because, through their sister company, Lexus, Toyota can sell cars to both markets.
Expansion allows businesses to focus on more than one niche.
Nike Converse
Most people are familiar with Nike. It's a widely recognized brand that has been around since the 60s.
Converse is the same story — older than Nike, but widely recognizable.
Both shoes made a name for themselves in the basketball shoe market and were considered close competitors in past decades.
What you might not realize, is that Nike owns them both.
Although these are bigger businesses, the sentiment remains: sub-brands are a great way to corner the market, introduce new products, or even reach a different class of consumers with the same base product.
Branding can make or break a business and utilizing sub-brands within a sister company gives your business opportunities that don't exist when operating within a single entity.
Independently of branding purposes, a sister company gives you the chance to sell new products, launch new products, and even conduct general testing of the market.
When it comes time to make your company a parent company, some entrepreneurs want to know if it would be wise to just launch a second LLC instead.
Let's take a closer look at whether or not this is a good idea.
---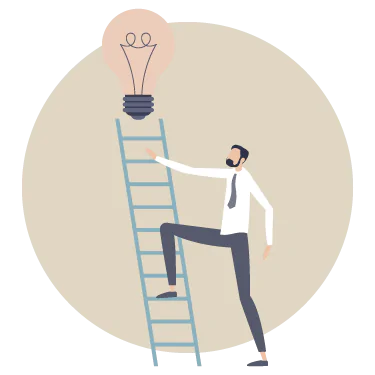 Should you launch a second LLC?
More often than not, a second LLC is a fairly inefficient way to do business.
Not only are you responsible for paying all of the registration and incorporation fees another time, but the tax implications of two separate LLCs can be a nightmare.
Every entrepreneur has a different situation, so it's difficult to make a blanket statement about every entrepreneur.
That being said, a second LLC doesn't make sense for most small business owners expanding with sister companies.
---
Read more: Get a Virtual Address for LLC in 3 Easy Steps
---
In a majority of cases, a second LLC doesn't provide additional legal protections.
This is because LLCs don't typically offer any extra protection that a second LLC would provide; the first LLC already has the liability protections in place.
Some would say that a second LLC would split up the liabilities. But, LLCs' legal protection is fairly vague; therefore, a second LLC won't necessarily offer better protection for your assets.
Let's take a look at the pros and cons to determine whether or not it makes sense to start another LLC.
As you'll see, in most cases the negatives greatly outweigh the positives. But for very specific entrepreneurs there might be a reason to incorporate twice.
Pros of launching a second LLC
Potentially decreases liability. Although LLCs don't provide protections specific enough to warrant a second LLC, there are specific situations where using a second LLC might be beneficial
An opportunity to set up new infrastructure, namely with payroll and other employee-facing logistics.
Cons of launching a second LLC
More often than not, you aren't provided any new protection by using a second LLC
It's far more expensive because you must pay registration and incorporation fees a second time
Having two separate and established businesses that operate independently from one another is harder than launching a sister company that shares its books with the parent company
Not as easy to test the market with a second LLC. If your sister company tries a new product that doesn't do well, you can just pack up and try again
If you've gone through the entire process of incorporating for a second time, only to find out that your product or services aren't needed, then you have not only wasted money on the initial fees, but you now have an LLC without a working business model.
As you can see, the negatives outweigh the positives. There aren't many reasons to start a second LLC when you are trying to establish a sister company.
You know what a sister company is, you know why other entrepreneurs are using them, and you know that a second LLC can be more trouble than it's worth.
Now it's time to learn how these different entities can operate under the same LLC.
---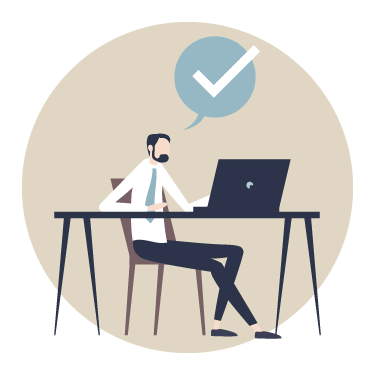 How can you establish multiple entities under the same LLC?
The business world is almost intentionally confusing sometimes.
There is a lot to keep in mind, and you as a business owner must understand exactly how you are filing and what your responsibilities are within your LLC.
One of the best ways to guarantee the asset protection, liability coverage, and other benefits that LLCs provide is by keeping yourself informed.
Filing incorrectly can be detrimental to your sister company's success, and if done incorrectly could even negate some of the liability protection within your second entity.
So, it's very important that you keep yourself up-to-date, informed, and aware.
Before we dive into the establishment of a sister company under the same LLC, let's take a moment to make sure we understand the differences between subsidiaries, sister companies, and affiliate companies.
Sister company vs affiliate
Similar to the earlier distinction, where all sister companies are subsidiaries but not all subsidiaries are sister companies – all subsidiaries are affiliates, but not all affiliates are subsidiaries.
The distinction here lies in the ownership of the entity.
A subsidiary's parent company must own more than 50% of the business, whereas the parent company of an affiliate can own anywhere from 20-50%.
When you are establishing a subsidiary under your LLC, you have two direct options: creating new branches under your LLC, or registering your new entity as a DBA.
DBA, or Doing Business As, is your business's fictitious, presumed, or trade name.
Filing for a DBA means that you will be able to carry out business with a name that is different from your LLC. Keep this in mind as we continue.
Branches under your LLC
Creating a new branch to run under your LLC is the most common option.
By operating this new sister company as a branch under your initial LLC, your business is effectively split into the various entities that you decide to create.
Registering DBAs
Registering a DBA is a far more discreet option.
By utilizing a DBA, your subsidiary can operate with a different name, seemingly removed from your parent company, all while receiving the protection of your LLC.
---
Read more: Should You Register Your Business as an LLC or DBA?
---
Both of these methods are equally valid, and similar to many aspects of small business ownership, your choice depends largely on what your goals as an entrepreneur are.
New branches within your LLC are the best option when you are releasing a new product onto the market or if you are splitting up management teams in an attempt to help your sister company succeed.
Because the new entities within your LLC can now be officially linked to your business, it also makes sense to use this method for fully tested and fleshed-out ideas.
DBAs can be a bit sneakier.
Since it is, at its core, a pseudonym, filing a DBA allows your new entity to operate without the general public knowing that it is an extension of your business.
This general anonymity means that if you have a certain product you'd like to test or marketing strategies that you'd like to attempt, a DBA will allow you to do so without risking the parent company's reputation.
---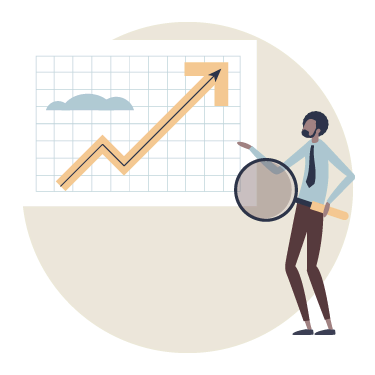 Conclusion
Sister companies, or subsidiaries, offer innumerable opportunities for the highly motivated entrepreneur looking to expand upon his or her business.
The inception of a sister company appeals to entrepreneurs because of the marketing opportunities, the chance to expand the business, and even to reconsider branding. In contrast, the registration of a second LLC usually isn't always worth the time, hassle, or expense.
Rather than incorporating a second time, entrepreneurs benefit from keeping their entities under a single LLC as DBAs or subsidiaries.
---
Further reading:
---
Using the same tools and services that helped you incorporate in the first place, you can start your new business venture with a competitive edge.
To help you on your way, Alliance Virtual Offices offers several time management services and cost-positive tools. These include Live Receptionists, Virtual Offices, and Coworking spaces – all of which are designed to help entrepreneurs conserve capital, work more flexibly, and gain productivity.
It doesn't matter if you've launched one sister company or one hundred subsidiaries, Alliance can help your business expand. Interested in learning more? Let us know — our friendly team will be happy to help you get started on your sister company's journey, starting today!