---
---
Q: How can I make my small business success in the attention economy?
A: With more competition than ever, the modern marketplace is a war for the attention of the consumer. While most businesses focus on simply reaching eyes, the real secret to success in the attention economy lies elsewhere. This article will explore this secret, allowing you to grow your small business like never before.
---
There's a new war being waged in the marketplace.
Unlike old advertisement wars, businesses are no longer trying to convince the same markets that their products are superior. Instead, this new battle is taking place at a far more fundamental level:
This war is for attention.
This new battlefield has been dubbed the "attention economy" – a landscape in which the most valuable commodity is your ability to be noticed.
While that may not sound radical on the surface, it has enormous repercussions for small business branding, marketing, and operations in general. This change means that if you want your small business to be successful, you need to be willing to adhere to a brand new set of rules.
You need to capture people's attention, garner interest in your products, and establish a personal connection that keeps your product at the forefront of their minds at all times. 
This is no easy feat, and many small businesses struggle to keep up with bigger brands in the attention economy. Lost and overwhelmed by the rapid changes in the market, they often feel defeated by the sheer magnitude of competition.
But it doesn't have to be like this. The attention economy can be your small business's best friend if you know how to use it.
This article will help you do just that, and you're about to learn the secret to success in the attention economy.
---
---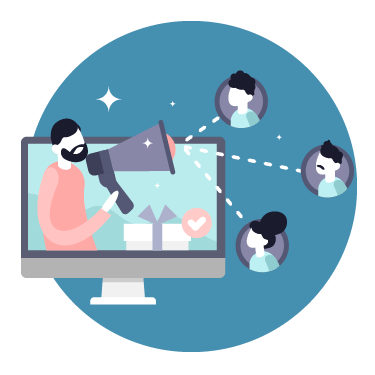 What is the Attention Economy?
Attention has always been a finite resource. As humans, we only have so much time and energy to dedicate to things around us.
But things are changing in the modern world. According to the Berkley Economic Review:
"What distinguishes the present day is that technological advances have made an overwhelming amount of information available, strategically aimed at capturing our attention."
In prior economic conditions, we didn't have endless access to a thousand different sources of information and entertainment.
If you wanted to listen to music, you had to buy a record or CD. If you wanted to watch TV, you had just a handful of channels to choose from.
Attention was still valuable, but there were only so many places you could "spend" it. The internet completely changed that.
With access to endless online platforms, people are diverting their attention across a massive landscape. There are millions of websites to choose from. Dozens of social media platforms confront people with thousands or millions of pieces of individualized content.
Attention is no longer guaranteed.
---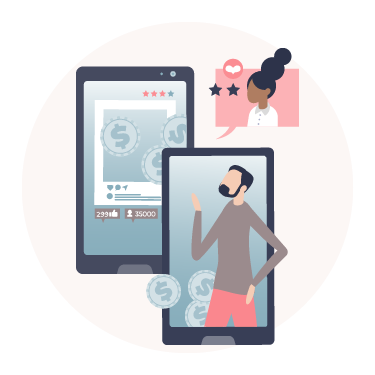 How Does the Attention Economy Change the Marketplace?
All of this means the economy is fundamentally different today. Attention isn't used to sell commodities; it is the commodity.
Coming up with effective small business branding ideas used to be easy. There were a handful of platforms guaranteed to hold large audiences. All you had to do was pay for an ad.
This is no longer the case. Even if you have a huge marketing budget, it can be difficult to get noticed without thinking strategically.
Knowing your audience is more important than ever, as you now have to identify where your market is spending their attention. You then need to deliver content that wrestles their attention away from thousands of other things they see each day.
Additionally, individuals and businesses alike can now make a profit not by selling anything, but by simply gathering people's attention.
Because marketing effectively is so difficult in our modern economy, the ability to command an audience is now worth its weight in gold. Attention spans may be shrinking, which means that people are likely to forget products almost immediately after seeing them.
This is why influencers and content creators are so valuable. They consistently pull people, keep their attention, and generate engagement for businesses in the process.
You can see their abilities in action on platforms like Spotify or YouTube. Users can access the platforms for "free" because their attention itself is a form of currency.
The platforms then run advertisements that pay them handsomely, allowing the companies to accumulate massive wealth. The content creators also profit, and the brands paying for ad space find more customers. It's a win-win situation for everyone involved.
---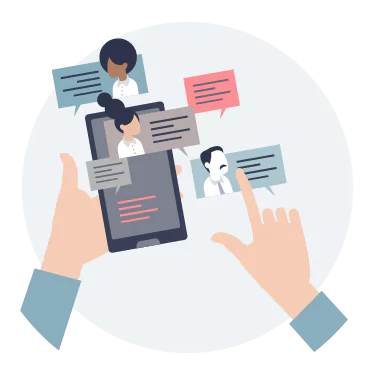 Why Do Small Businesses Need to Approach It Differently?
For big businesses with limitless marketing budgets, there are a lot of options on the table when it comes to marketing. They can afford to pay for entire content production teams that focus solely on capturing attention for their brand.
That isn't an option for smaller businesses, which need to invest their resources in high-ROI marketing tactics if they want to succeed.
Additionally, small businesses can't afford to blast their content all across the internet.
On the other hand, a company like Amazon or McDonald's can run ads across a huge swathe of websites and social media profiles. The repetitive exposure creates brand recognition on an almost subconscious level – even if their audience isn't really paying attention to each individual ad.
Small businesses need to take a more targeted approach, finding the right platform to advertise and being unique enough to spark an immediate interest in their audience.
That's why marketing itself isn't enough. The secret to small business growth in the attention economy is proper branding.
---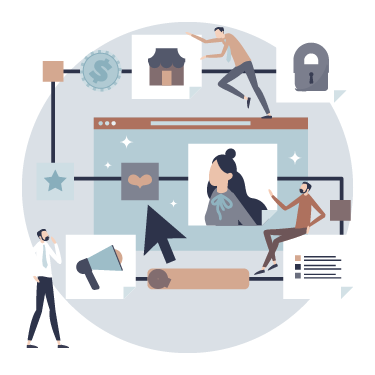 Branding in the Attention Economy
In simple terms, branding is how you present your business. While branding has always been crucial to the success of a business, it has become even more important in the attention economy.
To understand why, all you need to do is look at the magnitude of competition. Small businesses are booming, meaning consumers have more options than ever.
To illustrate, let's use a hypothetical example:
Say you're looking for a new winter coat. Because of the success of targeted ads, you're going to be bombarded by tons of different businesses that are all trying to sell you the same product.
You don't have enough time to research each and every coat, so you'll probably look more closely at two or three options that really stand out.
There's a strong chance that those options stood out because of excellent branding – a marketing approach that really speaks to your personal tastes and priorities.
With so many options on the market, consumers are willing to search a little more to find a brand that lines up with these personal tastes.
In the attention economy, the key to your success is being that brand and showing your target audience that you share their values and overall worldview.
This is one of the best ways to capture your audience's attention and stand out from the crowd.
---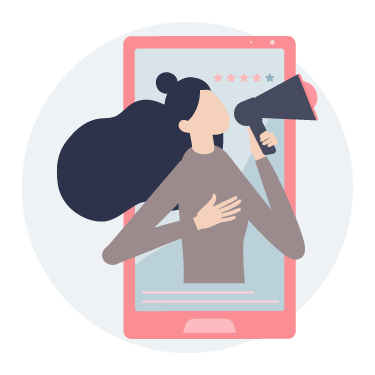 How to Brand Yourself for Success
To successfully brand your business, you need to understand your target market. Your very first step should be to figure out their values, what they find funny or compelling, and what drives them on a day-to-day basis.
Once you have that information, ask yourself how your brand can target these priorities. Some noteworthy small business branding examples include appealing to your audience's sense of humor or highlighting a unique feature.
The goal is to set yourself apart from the crowd with your small business branding package. While you don't want to do anything extreme, playing it safe isn't the best strategy either.
Instead, you want your target audience to feel like they're being uniquely catered to. Generic branding appeals to more people, but it falls short when it comes to targeting specific niches. This is an important thing to consider when approaching small business brand design.
Part of running a successful business is taking risks. Although targeted branding methods risk alienating a portion of the market, it leads to stronger connections with your target market. This is what successful branding is all about, as it's the only way to stand out in the midst of the endless swell of information and content.
---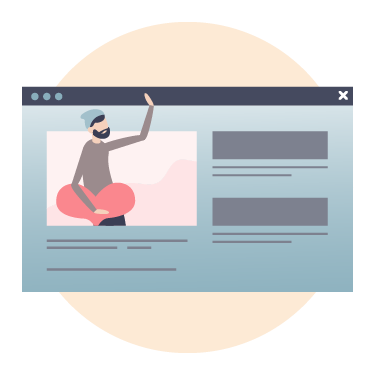 Conclusion
Small businesses must re-evaluate their path to success in the age of the attention economy. While focusing exclusively on advertising was once possible, branding is now the key differentiator.
Further Reading
If you're looking to grow your small business, create a detailed sketch of your target market, brand yourself as an entity that caters to their lifestyle, and you'll stand out against a backdrop of endless content and advertisements.
This is one of the best small business branding services on the market today…
If you're looking to launch a small business, one of the best tools is a virtual office. Alliance Virtual Offices' virtual office plans provide a business address you can use to register your business and take advantage of the attention economy.