---
Q: What impact does the housing market have on business location and small business growth?
A: The rising price of housing across the US has pushed many people to more rural, affordable areas. While this once would have limited the reach of small businesses, the proliferation of e-commerce and remote businesses means they can grow regardless of location. This article explains how.
---
Homeownership is one of the smartest financial decisions a person can make. Rather than losing money on rent, homeowners put money into an asset that retains its value over time.
Perhaps that explains why Pew Research Center recently reported that an additional 2.1 million people have purchased homes in the last year. More and more people are looking for the financial stability that comes with owning property.
But the increase in homeownership doesn't mean the housing market favors buyers. In fact, it's getting more expensive and crowded than ever.
As a result, entrepreneurs are thinking very carefully about their business location. It's a balancing act between finding an affordable home and assessing the potential market of various areas.
Location was once vital to the success of a business, but the modern marketplace has changed. Businesses can grow regardless of their physical location, meaning business owners are free to live wherever they like.
What changes have enabled this? How does the housing market impact small business growth?
This article will explore these questions so you can find the right home for both you and your business.
---
---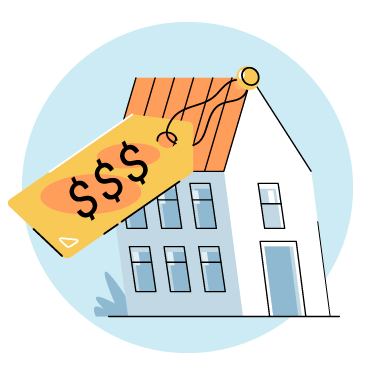 The Rising Price of Housing in America
The housing market in America is rough. Prices are high and inventory is exceptionally scarce.
CNBC states that an already-sparse housing market was only further worsened by a pandemic that interrupted supply chains. Where once there was a shortage, there is now a famine.
Although these issues are expected to ease off slightly over the course of 2022, experts predict the housing market still won't keep pace with ever-growing demand.
Fueling this demand is a combination of problems. For starters, baby boomers are remaining in their homes for longer periods of time, holding onto their assets cautiously due to the pandemic and an economic downturn.
The increased price of housing further discourages existing homeowners from wanting to purchase a new home – especially when they can simply hold their homes and build equity at a staggering pace thanks to rising rates of inflation.
While baby boomers are reaping the benefits of rising prices, many millennials are unable to buy a home due to a lack of available options. Those that are lucky enough to find a property within their price range have to act extremely quickly and bid aggressively.
All of this is happening as more and more young adults reach the age of homeownership, further increasing competition and driving prices up.
While some believe that the housing market will eventually become more affordable,rapid change is unlikely, and these issues will be compounded by rising inflation rates.
---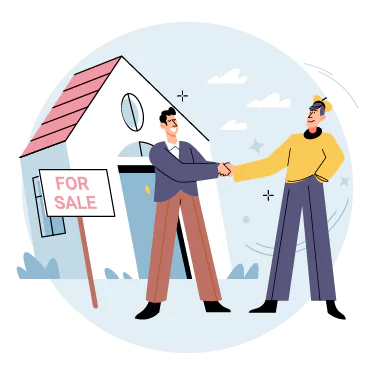 New Cities and Suburbs Call Home Buyers
Because of this competitive market, many home buyers are turning to less conventional locations. These include areas in the midwest, which are becoming increasingly popular for younger, first-time buyers.
Hopefully, these less conventional areas will allow homebuyers to find properties within their budget. Young people that are willing to forgo America's biggest cities should be able to afford much more substantial properties in places like Iowa or Kansas.
Not only is there less demand for these places, but they also tend to have more undeveloped land, meaning there's room to build new houses.
With all that said, these locations would remain unattractive for homebuyers if it wasn't for another modern trend in the housing market.
---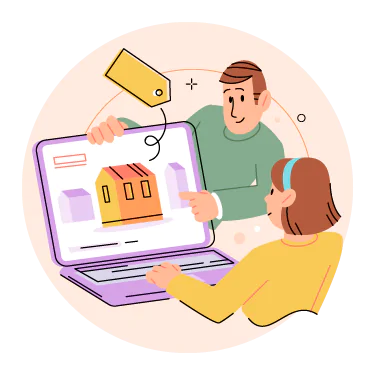 Remote Businesses Open New Opportunities
The pandemic ushered in a new era of remote work. Vast numbers of employees were forced to work from home for safety purposes during lockdowns.
As a result, people working in almost all industries realized they could perform their duties from the comfort of their homes. Likewise, businesses realized they could hire from talent pools across the country.
As a result, many young professionals are now trying to take advantage of this newfound freedom by capitalizing on places with lower costs of living.
But employees aren't the only ones flocking from big cities.
Remote small businesses have learned to leverage e-commerce and a US mailing address to operate from anywhere. You don't need to find a business location for rent, and you don't need to find a business location for sale. Instead, you can simply create a virtual address and keep everything remote.
"Finding affordable housing can help you save money and create financial stability. You can then channel more money into your business, allowing you to grow faster than you might otherwise."
Small business owners can use the power of the internet to connect with their target markets regardless of their business location.
---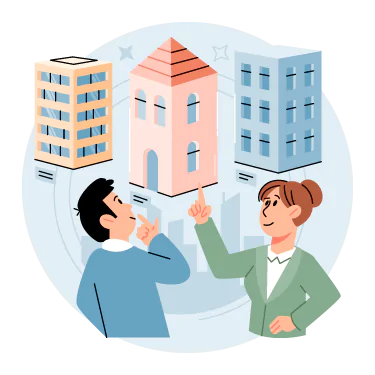 What This Means for Your Business Location
All of this means that you can move pretty much wherever you like while continuing to connect with customers. The importance of business location has dropped significantly.
In the past, you'd have to plan your business location around a geographic area that held target customers in your niche market. But with the advent of digital marketing, you can just as effectively reach audiences in a big city while operating halfway across the country. The factors influencing business location have changed dramatically in an increasingly virtual economy.
You can even register your business in a different state by setting up a virtual office and using that address to fill out the necessary paperwork.
All of this means you can pick the most affordable housing markets America has to offer while taking the proper steps to grow your business on a scale unrestricted by state borders.
---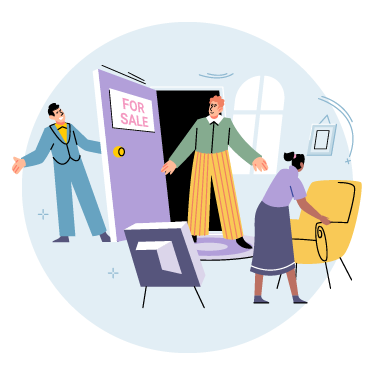 What Can You Do to Grow?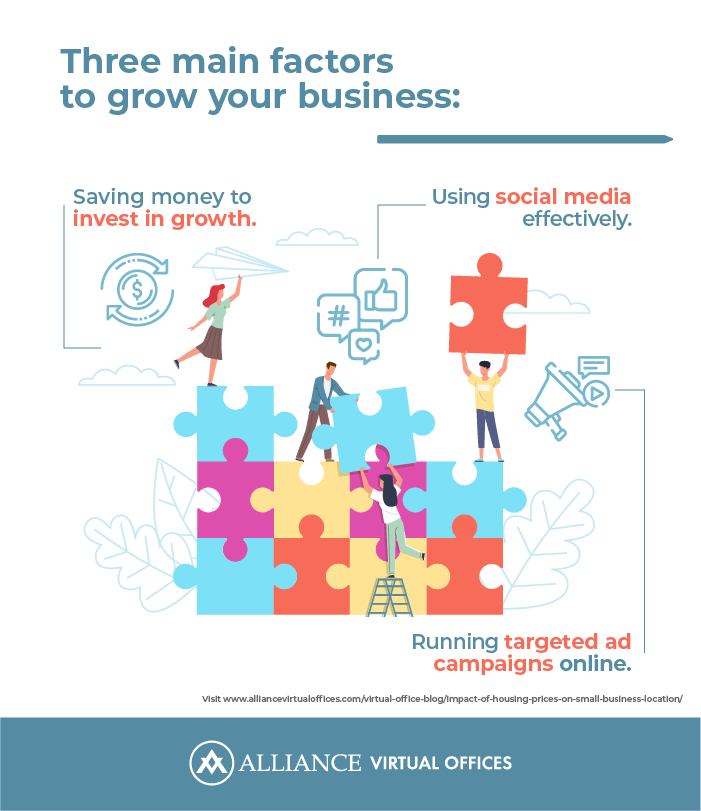 Growing your business regardless of location comes down to three main factors:
Saving money to invest in growth
Using social media effectively
Running targeted ad campaigns online
Finding somewhere cheaper to live and operate might be one of the smartest ways for an entrepreneur to grow their small, remote business.
Finding affordable housing helps you save money and create financial stability. You can then channel more money into your business, allowing you to grow at a faster rate.
But that alone isn't enough to grow. Your business needs to take advantage of the tools that allow remote businesses to connect with their customers effectively.
Your marketing strategies must target your niche market, regardless of your business location. Using tools like social media is a particularly helpful way to do this.
Social media is accessible to anyone, and by using the proper hashtags, you can get your brand in front of customers all across the US.
Targeted ad campaigns are perhaps even more crucial. The algorithmic nature of ads means you can leverage browsing habits and online activity to place your products or services in front of the people who actually want to buy your products.
In short, the best way to use the housing market to grow your small business is to buy an affordable house and use the extra money to reach your target demographic through the internet.
This simple strategy allows you to reduce living costs while growing your business as if you were still living in a big city – but without sacrificing financial freedom.
---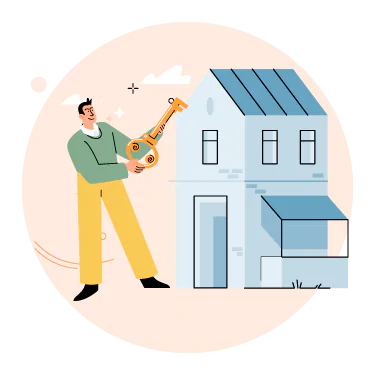 Conclusion
Let's face it – the housing market is pretty brutal for buyers at the moment. While no one can predict the future, most experts aren't expecting this to change any time soon.
But even in this scarce market, new buyers can still afford housing by purchasing homes in smaller cities and suburbs.
Further Reading
For small business owners, this may raise concerns about the business location. The good news is that with the rise of e-commerce and digital marketing, businesses can grow at a tremendous pace from virtually anywhere in the country.