There's no doubt about it—real estate markets across the country are thriving, and commercial and industrial development is starting to see an uptick.
This is an excellent sign if you're looking into starting a construction business and need to find the best city for your construction company.
We've looked far and wide for the hottest construction markets in the U.S., and there are quite a few. Here are the eight best cities for construction businesses, starting with number 8. 
---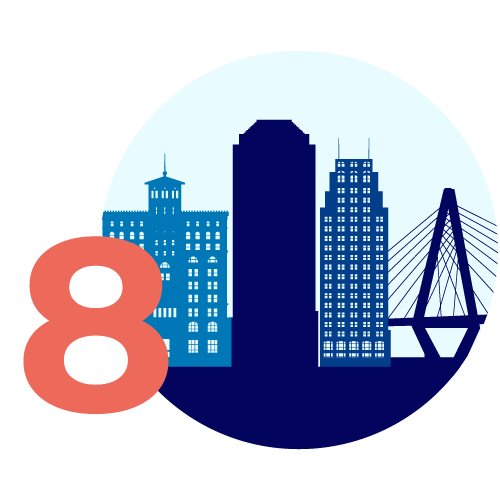 8. Kansas City, Missouri
From "BBQ Capital of the World" to "Paris of the Plains," there is no shortage of nicknames for Kansas City. But what about one of the best cities for construction companies? The nation's booming real estate trends have not missed KC. With steady population growth and low housing inventory, this Midwest city has ample opportunity for new construction. In fact, single-family permits increased almost 80% over a one-year period, from 2020 to 2021.
So, if you already have a construction company, or are wondering how to start your own construction business, look no further than Kansas City. Just apply for your license through the city, show exam results, and start winning clients. Then, set up a local and professional virtual phone number to start building your business.
---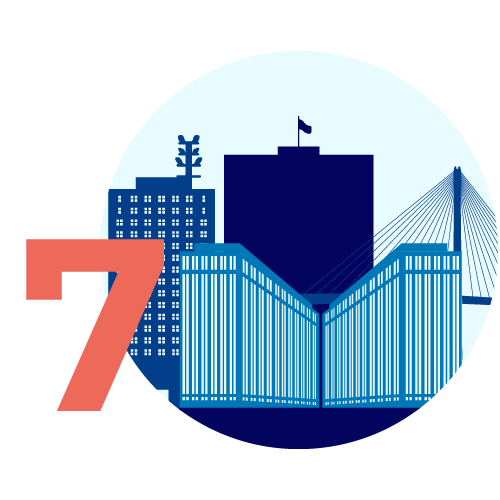 7. Omaha, Nebraska
The current real estate market—paired with the corporate trend of working remotely—has made middle America more enticing to people relocating from expensive markets. Omaha, one of the shining stars of America's heartland, is seeing an influx of residents attracted to its affordability. The cost of living here is about 10% less than the national average.
So, what does this mean for construction business owners? Nebraska is one of the best states for construction businesses because of its low labor costs and easy licensing process. If you're wondering how to start a small construction business here, Nebraska doesn't require an exam, but the City of Omaha does. All you need to do is register your business with the State Department of Labor and apply for a contractor's permit through the city. Once you're set up to start breaking ground, build a professional presence with a virtual office in Omaha, complete with a business address to market yourself to and garner credibility with local clientele.
---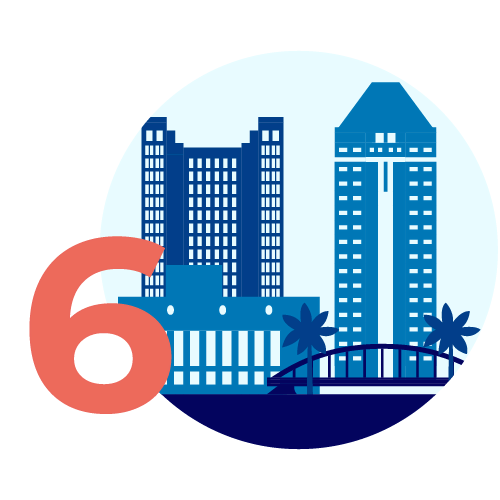 6. Columbus, Ohio
Columbus is not only leading the state of Ohio in population growth, but it's also leading the nation as one of the best cities for construction management jobs. If you're in a management role or own your own construction business, this Midwest city should be on your radar. The metro area has grown about 10% in the past decade, drawing people due to its affordable housing and job availability. And with that growth comes new builds.
The city has a predicament: Incoming residents need housing, but the inventory of homes for sale is down about 40%. New development is necessary, and there's where you come in. With relatively low land prices and construction opportunities for housing and urban development, Columbus is one of the best cities for construction companies.
There are a handful of professional Columbus virtual offices, some of which have the option to book meeting rooms, ideal for discussing contract work and building plans with potential clients.
---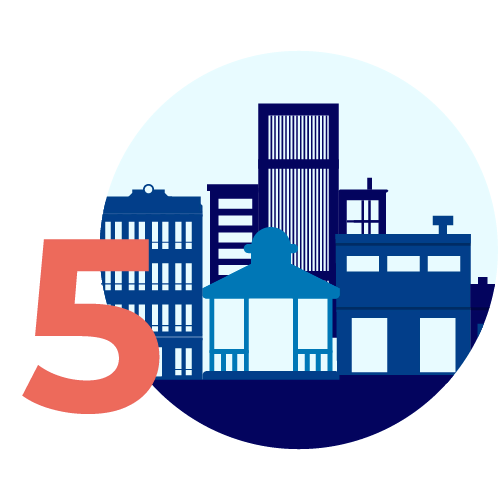 5. Rolesville, North Carolina
Though Raleigh is known as a hub for commerce and attracts students and businesspeople alike, just northeast is its smaller sister city, Rolesville—once just a small town that is now a hot spot for new residents. With population growth of 125% over the past decade (and showing no signs of slowing), we believe this charming town is next up as one of the hottest construction markets in the U.S.
According to Redfin, the Rolesville real estate market is listed as very competitive, so people moving to the area may be inclined to look into other options like multifamily housing or new builds. This means more potential business for you. Because Rolesville is part of Wake County, any permit you receive can also apply to city construction jobs in Raleigh, which CBRE estimates will be among the top markets for office inventory and commercial rent growth through 2023.
Need help with scaling your Rolesville construction business? Use an Alliance virtual office in Rolesville along with our Live Receptionist service. Use your virtual business address on any and all marketing collateral, and rely on our friendly, professional receptionists to screen calls and make your day-to-day more streamlined.
---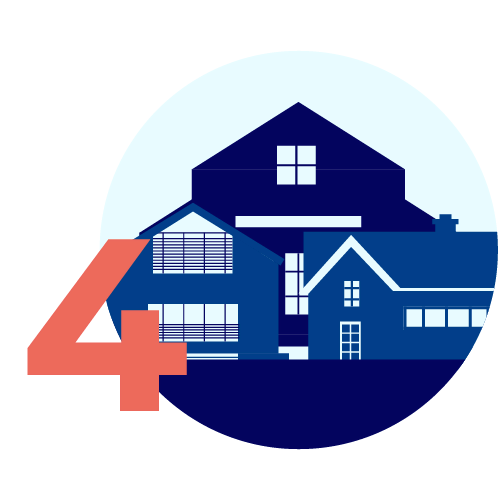 4. Menifee, California
Settled in the Inland Empire, Menifee is one of the only cities in California that grew significantly in the past year. It's had consistent growth over the past decade, and that trend is projected to continue. Menifee is investing millions of dollars in new infrastructure, and its number of building permits continues to grow to make room for new residents and new business. All this growth, paired with its strategic location near Riverside, a fast-growing industrial city, makes Menifee one of the best cities for construction management jobs. In fact, the city of Riverside is ranked 24th in the nation for overall development opportunities: office, industrial, retail, and multifamily construction.
If you haven't already, consider starting a construction business here to take advantage of the vast number of opportunities for new builds. Get a virtual business address for your LLC with a nearby Riverside virtual office to safeguard your home address and professionally market your business.
---
3. Goodyear, Arizona
Where are the most construction job contract opportunities for businesses in Arizona? Let's head to the suburbs southwest of Phoenix, where the city of Goodyear is leading the helm as one of the hottest construction markets in the U.S. This sprawling city has more than 50 future development projects listed on its website for new offices, retail, tech centers, and more.
There are even more opportunities in Goodyear for housing construction. Goodyear is the 14th fastest-growing large city—so get your hard hat ready. Arizona is one of the best states for construction job bids because of its population boom; people are flocking to the state for the low cost of living, affordable housing, and job opportunities. Not only that, but Arizona's average cost of land is fairly low, which can lower overall construction costs for both housing and commercial developments.
Don't forget to set up your virtual office to take advantage of a local, professional address separate from your home address. Alliance has a virtual office in nearby Peoria, only about 20 minutes away from Goodyear.
---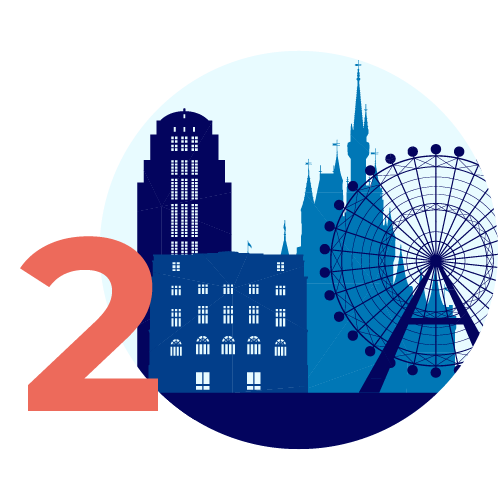 2. Orlando, Florida
There's a lot to love about Orlando. But what if you're interested in starting a construction business in the land of theme parks? According to a report by CBRE, Orlando is one of the hottest construction markets in the U.S. due to low costs of construction materials (this is not the case for many cities), labor, and demand for housing and infrastructure. Wages for construction workers are about $20/hour, lower than the national average, and you shouldn't have a hard time finding skilled labor, as the Orlando metro area is one of the fastest-growing cities in the nation. (CBRE predicts that Orlando will have 10% employment growth by 2024.)
Several companies are opening new offices in Orlando or moving there altogether. In fact, Disney has announced that it's relocating about 2,000 employees to the Orlando area. All of this means that O-Town is only going to continue to grow and will need more development. Your construction company can really get off the ground here with a virtual office in Orlando, one of the best cities for construction businesses.
---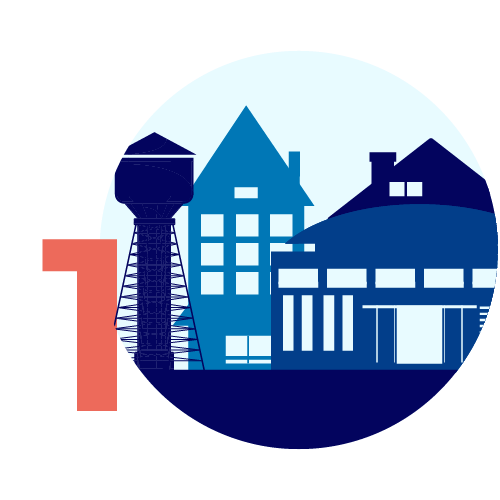 1. Frisco, Texas
This sprawling Dallas suburb has seen a lot of growth over the past few years, gaining almost 30,000 people since early 2019. It ranks as one of the fastest-growing cities in the United States. So, what does this Texas town do with the influx of new residents? It builds more housing. With ample construction opportunities in a city that is only 75% developed, this North Texas city is one of the hottest construction markets in the U.S.
The Dallas-Fort Worth region as a whole has one of the busiest home construction markets in the country. Though you might think that it's already a saturated market for construction companies, there are several opportunities for both residential and commercial contracts for city construction jobs. Frisco is continually attracting big and small companies alike—many relocating from out of state to access the state's business-friendly tax program. You can do the same by setting up an Alliance virtual office in Frisco, which will give you a local business address for setting up your LLC.
If you're thinking of starting a construction business, Texas is where to do it. You don't need to apply for a general contracting license with the state, but you will need to on the local level. And with Frisco labor costs averaging at about $14 an hour, you might save more in wages here than in another Texas metro area.
---
So, where is construction booming? We've covered the hottest construction markets in the U.S. for you to start your own construction business—where you go just depends on which market you'd like to dip your boots in. And because remote offices are here to stay, there are even virtual opportunities out there if you're looking to start a work-from-home construction business.
Wherever you're starting a construction business, Alliance Virtual Offices can help you get off the ground and scale your company with our Live Receptionist service, mail forwarding, and professional address. We've even got you covered if you need a professional space to meet with potential clients. You'll have the ability to book meeting rooms by the hour or day.
When it comes to helping you streamline your day-to-day, become more productive, and ultimately win new construction bids, Alliance is your answer.