---
According to the U.S. Bureau of Labor Statistics, jobs in the insurance industry are projected to grow five percent from 2019 to 2029, which is an above average rate. Whether you're an agent looking to start an insurance business or you're an independent broker ready to get your clients the best deal on their premiums, when it comes to insurance sales, it's all about location.
That's why we've uncovered the six best cities for insurance jobs to expand your business. Consider setting up a virtual office in one of these locations to leverage the potential client opportunities. 
---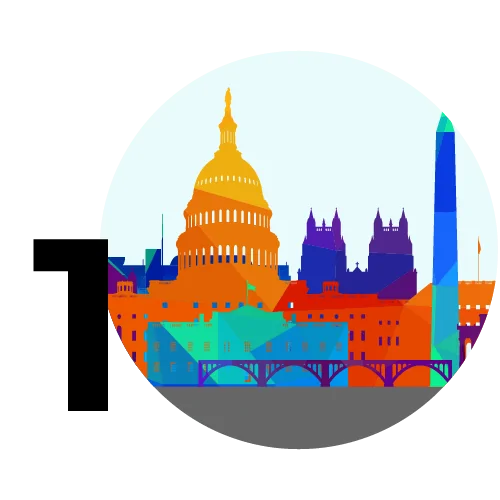 1. Washington, D.C.
Washington, D.C. is, of course, rich with our nation's history, has countless museums, and boasts beautiful architecture. But those aren't the only reasons you'd settle your business here.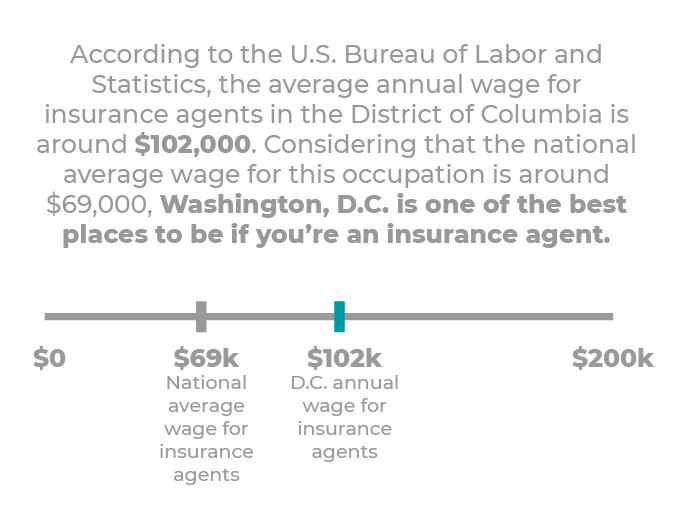 According to the U.S. Bureau of Labor and Statistics, the average annual wage for insurance agents in the District of Columbia is around $102,000. Considering that the national average wage for this occupation is around $69,000, Washington, D.C. is one of the best places to be if you're an insurance agent.
But this city isn't only for insurance agents.
According to ZipRecruiter, insurance broker jobs in Washington, D.C. can bring around $95,000 in annual pay. If your niche is selling house insurance, your business can thrive. Brokers typically earn a commission on the cost of yearly premiums, and though D.C. home insurance premiums are low compared to other states, the D.C. area is experiencing a competitive real estate market. This means that your business can grow by working with many homeowners looking to protect their investment.
If you're worried about the cost of setting up a business, Alliance has a selection of professional Washington, D.C. virtual offices at your disposal. We offer meeting space, an impressive business address, and various business services for a fraction of the overhead you would spend on purchasing your own space.
---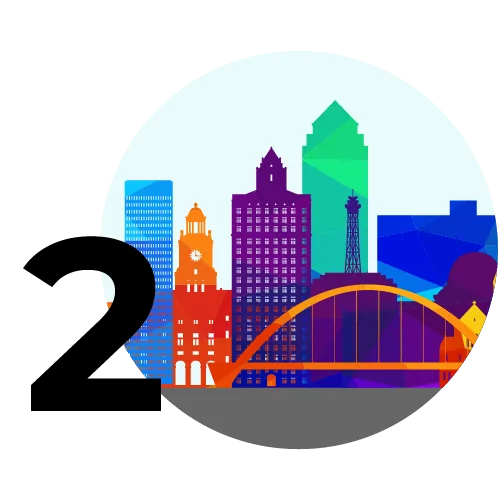 2. Des Moines, Iowa
If you're looking for cities with the most insurance companies, Des Moines is the place to be. It's home to nearly 80 companies in the insurance industry—from MetLife to Nationwide—and claims the highest concentration of insurance-related jobs in the country. This is great news if you're an insurance agent looking for a company or two to work with.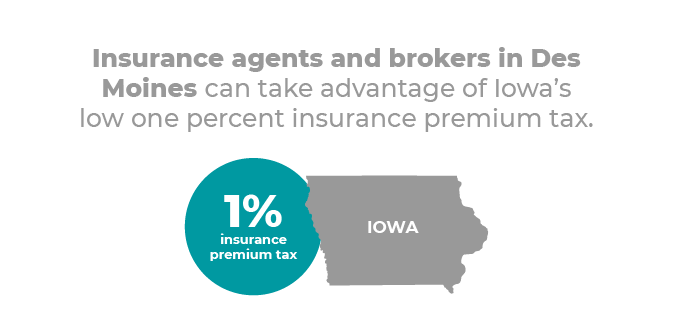 Insurance agents and brokers in Des Moines can take advantage of Iowa's low one percent insurance premium tax. The state also doesn't issue any premium taxes on qualified life insurance plans or surtaxes on insurance carriers.
Obtaining your license to sell insurance is a little easier in the Hawkeye State. There are no fingerprint requirements or pre-exam training hours required, but you do have to get your license within 90 days of passing the exam.
If you're looking for the perfect professional space, choose a Des Moines virtual office with meeting room access. You can also use our Live Receptionist service, so you won't have to hire an assistant or use your cell phone to juggle your schedule. This answering service is great for small businesses to help keep expenses low and give your clients the convenience and professionalism they deserve.
---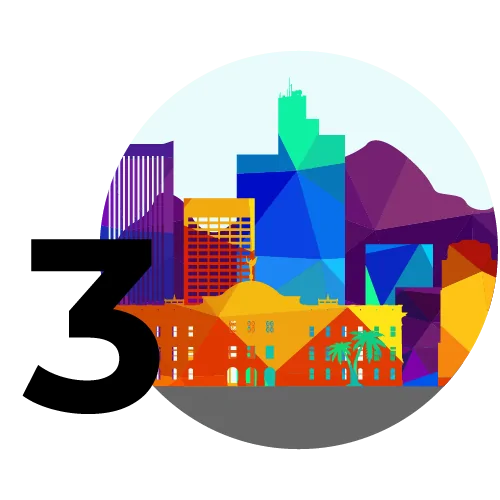 3. Phoenix, Arizona
If you sell life insurance, the desert air of Phoenix may be calling your name. The average annual salary of a life insurance agent in Phoenix is around $80,000, slightly higher than the national average for this line of work. Top earners have made around $125,000, which makes Phoenix a city that's ripe for potential.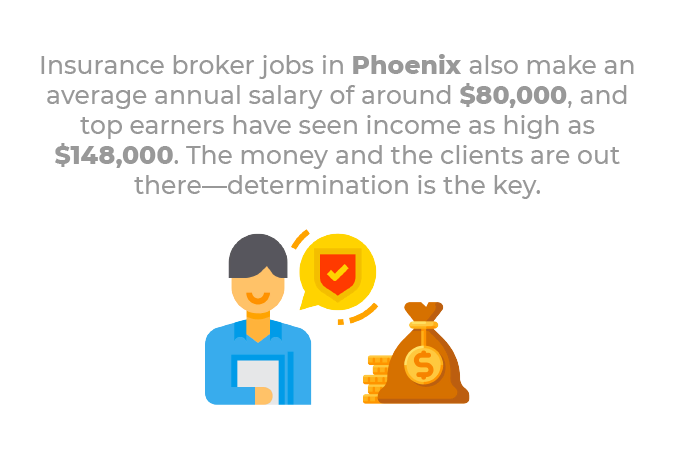 Insurance broker jobs in Phoenix also make an average annual salary of around $80,000, and top earners have seen income as high as $148,000. The money and the clients are out there—determination is the key.
Sun City tends to be an excellent environment for start-up companies in general. Inc.com ranked Phoenix eleventh in the nation for the best place to start a business, due to low regulations, low cost of living, wage growth, and net business creation. And since Phoenix has been one of the fastest-growing cities in the country, the chances are that you'll always have a fresh well of client opportunities.
Another reason Phoenix is one of the best places to be an insurance agent or broker is the relative ease of getting an insurance license in Arizona. There are no pre-exam training hours required, and you don't have to take another exam when relocating as long as your current license is in good standing. This is great news for brokers and agents who want to expand business from their home state to Arizona.
Alliance can help your business expand to this desert town. You'll have several virtual offices in Phoenix to choose from as well as the ability to book meeting rooms for client proposals or just getting work done. Here are some tips on how to set up a virtual business address once you secure your virtual office.
---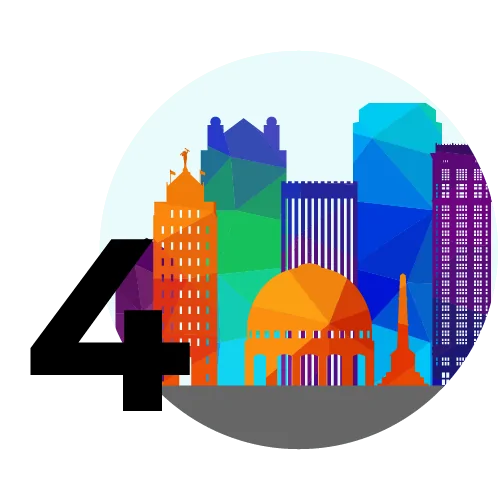 4. Birmingham, Alabama
From the Civil Rights Heritage Trail to pristine Gulf Coast beaches and finger-lickin' barbecue, Alabama has a rich history and a lot to offer residents and businesspeople alike.
In fact, Birmingham was named one of the best job markets in the country by Forbes. The health care industry is growing steadily and has had the strongest growth of any of the city's industries. If you specialize in selling health insurance policies to companies or individuals, Birmingham is the place to be. It is also Alabama's second-largest city, giving you the advantage of high client potential.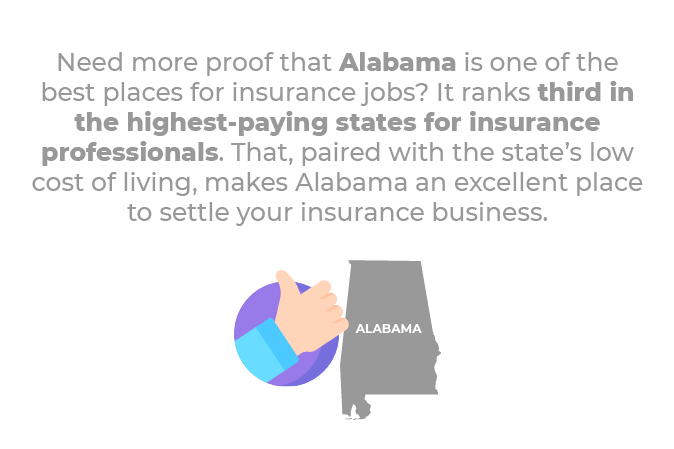 Need more proof that Alabama is one of the best places for insurance jobs? It ranks third in the highest-paying states for insurance professionals. That, paired with the state's low cost of living, makes Alabama an excellent place to settle your insurance business. Alabama does require agents to take 20 to 40 hours of pre-exam training in order to get a license.
Secure a local presence in this vibrant city with a Birmingham virtual office. Not only will you get a professional business address, but you can also use your virtual office to forward mail to wherever you're physically located.
---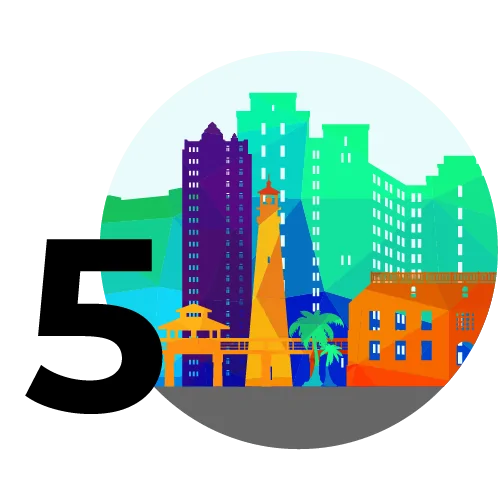 5. Naples, Florida
It seems that everyone is craving the relaxing environment and tropical weather of the Sunshine State. Its population has been steadily growing for the past decade and has skyrocketed in the last year. When the population is high, so is the need for insurance. Naples, Florida, is one of the best places to work as an insurance agent or broker because of the city's high home values and older population.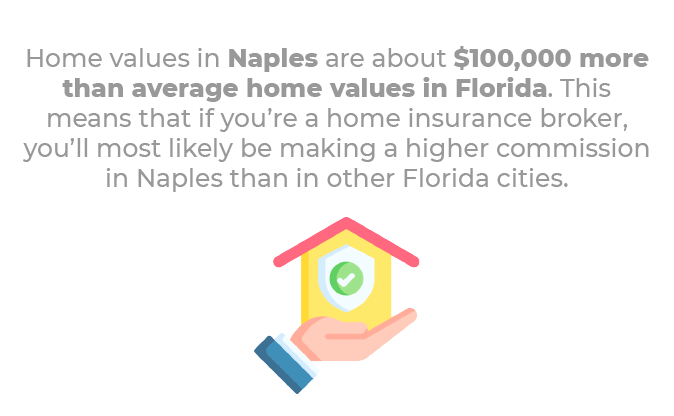 In Florida, and specifically in Naples, home insurance is the name of the game. The climate may be mostly paradise, but it can turn ugly. Since Florida is a hotspot for hurricanes, many homeowners realize the importance of insurance to protect their investment, making insurance agents in Naples a hot commodity. Home values in Naples are about $100,000 more than average home values in Florida. This means that if you're a home insurance broker, you'll most likely be making a higher commission in Naples than in other Florida cities.
If your niche is selling life insurance policies, this Gulf-side town may be ripe for getting more business. Naples comes in tenth in the top 10 U.S. cities with the oldest populations. Just keep in mind that to sell life insurance in Florida, you'll need 60 hours of pre-exam training—quite high compared to other cities on this list. But the payoff may be worth it.
When you need a professional, distraction-free workspace, book a meeting room in one of Alliance's Naples virtual offices. Owning your own office space would leave you liable for those high insurance premiums and any damage that may occur due to the volatile Florida weather. Utilizing our virtual offices can save you money and the headache of managing your own space.
---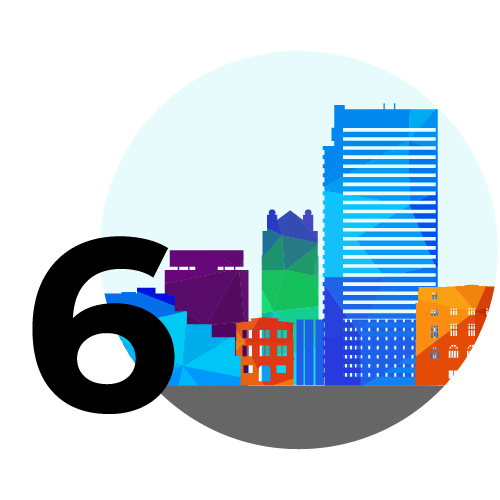 6. Amarillo, Texas
Amarillo is situated in the heart of the Texas Panhandle and consists of mostly homeowners, so home insurance brokers in Amarillo are in high demand. Texas has the third-highest home insurance premiums in the nation, making broker commission fees (typically based on premiums) very attractive.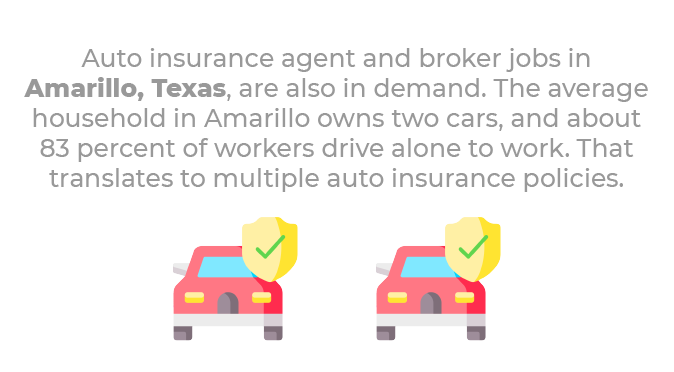 Auto insurance agent and broker jobs in Amarillo, Texas, are also in demand. The average household in Amarillo owns two cars, and about 83 percent of workers drive alone to work. That translates to multiple auto insurance policies.
If you need more reasons why Amarillo is one of the best places to be an insurance agent or broker, residents enjoy no state personal income tax. And if you only operate your insurance business here, you can still take advantage of Texas's low business tax rates, which drop to zero if your company revenue doesn't exceed $1.18 million. This is a huge perk for small businesses.
Use a virtual office in Amarillo to leverage the city's insurance business potential and streamline your workflow.
---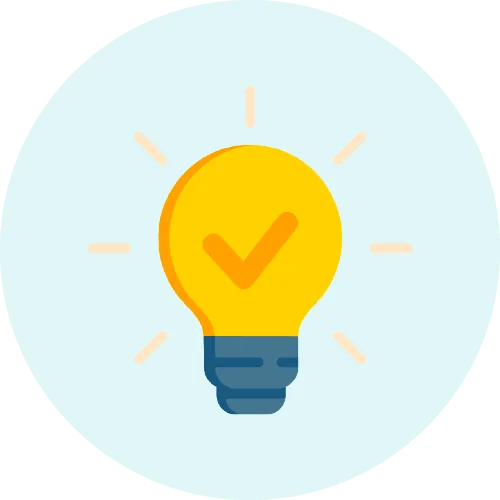 Being an insurance broker or agent can be a very rewarding career. If you're an agent, you may enjoy the benefit of working for a few large companies. As a broker, you can be your own boss, set your own hours, and get to watch your business flourish as your client list grows. No matter what, you're helping people plan ahead for their loved ones, protect themselves, and protect their investments.
Since insurance is always in demand, the biggest challenge is to find out where the action is. That's where this guide to the best cities for insurance jobs comes in handy. Just remember that licensing requirements differ from state to state.
While you help others find the right insurance policies, we'll help make your day-to-day processes and tasks a little easier. With an Alliance virtual office, you'll have a professional, local business address, access to meeting rooms for chatting with clients, a Live Receptionist service with a business phone number, and more. If you happen to live in one of the cities listed here, upgrade your workplace with a business-focused coworking space.
Alliance helps to lower your risk level when opening a business and protects your budget so you can invest in the important things, like talented team members and marketing resources. Find the perfect virtual office space for your business today.