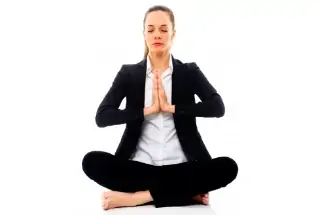 As any virtual office worker or manager knows, making the transition from office-based working to a remote arrangement can be a little daunting. The thought processes might go a little something like this:
Worker:
Will I get easily distracted when working from home?
I'll bet my boss thinks I'm watching TV instead of working…
What if I'm expected to carry on working past 9-5?
Boss:
If I can't see them, how do I know what they're doing?
How will I monitor their work output?
How can I keep them accountable – and productive?
You get the picture. We've covered various topics like this on Alliance Virtual over the years because, let's face it, old-style management rules are difficult to break – and there are constant concerns between employee and employer when it comes to new styles of flexible working.
So, for the virtual office worker out there, we've pulled together 3 tips on how to become a better virtual employee – and how to keep your boss happy in the process. Hat-tip to Dave Nevogt from Hubstaff for these tips, who provides more detail on his blog.
So, virtual office workers, here's what you need to do to bag October's virtual employee of the month award!
1) Get scheduling and stick to it: Arrange expectations – such as what time you're expected to be online, your working hours (8-4, 9-5, etc), and when you plan to head out to lunch. Don't change anything just because you feel like it. Stick to the schedule and communicate changes, and your boss will soon realise you're the organized sort who can be trusted.
2) Be clear on everything. EVERYTHING: When you're not working together in the same room anymore, sometimes communications can suffer. Ask clarifying questions, and understand exactly what your boss is looking for. Ask for screenshots, or samples, or even screenshare with tools like GoToMeeting or Skype. Aim for absolute clarity – or keep asking until you get there.
3) Communicate. And communicate again: Trust is a big issue when it comes to remote working, so stay in touch with your boss and your team as often as possible. Sometimes a quick message on IM or a short email to say "Heading out to lunch" is all it takes. Use management tools like Asana to improve visibility and to help manage your workload and deadlines.
For more great resources check out Time Doctor's post, '21 Must-Know Strategies for Managing Virtual Teams'. With over 50 remote team-members, they've developed pretty smart techniques to keep their virtual team in-synch.
These tips are simple, sensible and above all, attainable. Virtual working is different from office-based working, and to fill the office void, you need to work on your organization skills and fine-tune the 3 tasks above. But it's worth it! Get it right and you'll be happier, motivated, more productive, and you can even enjoy a better work-life balance too.
The end result? Happy worker, happy boss, happy days!