Creating a professional image for your business is important from the get-go, no matter what industry you're in. First impressions are formed in a matter of seconds (7 to be precise, according to Forbes), and how a potential client perceives your business when they first encounter it is likely to determine whether or not they decide to buy from you.
Professionalism can be communicated in numerous ways. The tone of voice on your website, the way you engage with clients in person and seemingly more insignificant things like your business's address can all have an impact. This last one, however, can pose a problem for people who run their business from home.
Despite the steady rise in people operating their business from home, people are still more likely to trust a company they believe to be professional and well-established. Having a commercial address helps to demonstrate this.
But before we explore what your business address says about you, let's outline what a 'business address' is and how to go about getting one.
What is a business address?
If you run an LLC, your business address is the company's registered office and the place where any business correspondence is sent. However, your business address need not necessarily be the main location from which the business operates.
In other words, you can run your business from home and have a separate business address that you share with your customers and put on your marketing collateral, etc.
This is commonly known as a virtual office location. Virtual offices are popular with businesses because they don't cost anywhere near as much as a full-time leased office, but still offer the same services and facilities.
---
Finding a virtual office is actually very easy. In fact, you can find one 'virtually' anywhere in the world! The best way to find one is to browse the entire market using an online virtual office search tool like the one at alliancevirtualoffices.com. In doing this, you can see all the available options and make an informed decision.
Once you've selected a location, you can decide which services you would like to be included in the package. As well as an address and a toll-free or local phone number, you can opt to have mail handling and forwarding and Live Receptionist support.
---
What your business address says about you
Now we've defined what a virtual office is and how to find one, let's take a look at what your business address says about you from a stakeholder's perspective.
What makes a virtual office such a worthwhile investment?
#1 It says you're serious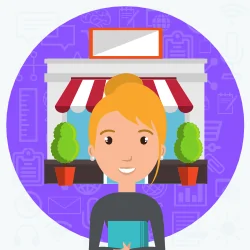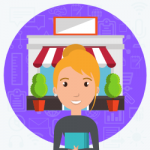 To compete with more experienced businesses in your field and to show that you're a serious brand, you need to build trust with prospective clients from the beginning.
An easy way to gain credibility from the start is to look professional from the outside. Having a business address and telephone number will help you to achieve this.
Working from home might be better financially and logistically, but putting your residential address out there doesn't necessarily send out the right impression and could put you at risk of appearing amateurish.
When you sign up for a virtual office solution, your new business address will create the professional frontage needed to make that critical first impression. Clients will look at your zip code and feel reassured that your company is listed in a well-known area.
A virtual office will also enable better communication. Alongside your telephone number, you'll have the option to utilize the services of a Virtual Receptionist who will answer calls and manage inquiries in a professional manner on your behalf.
You can put your virtual address on your contact page, email signature and business cards to let people know where to reach you, without compromising your personal privacy.
---
#2 It says you're business-savvy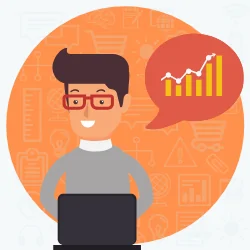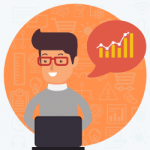 It's not just prospective clients and customers you have to think about when deciding whether to use your residential address or opt for a business address.
Getting business credit is an important step for many small businesses. But in order to qualify, businesses need to establish a positive credit history for their business that is separate from their personal one.
According to Fundera, one of the key steps to establishing business credit is to obtain a dedicated business address and telephone number.
Having an address that is separate from your residential one will help confirm your business's separate existence and enable you to register with directories.
"Directories like the Better Business Bureau, Yelp, YP.com, and Angie's List require businesses to have an address and phone number to sign up. Business credit reporting agencies collect information from these directories, so it's important to have correct and consistent contact information listed on all of the popular directories." – Fundera.
In setting up a phone line for your business, you are in fact establishing a simple trade credit relationship with the phone company. This is reported to credit agencies and helps you to build business credit.
---
#3 It says you're an expert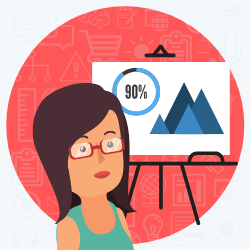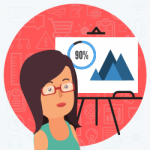 Depending on where you choose to locate your company, having a business address tells people that you're an expert in your field, without you actually having to say it. Conversely, a residential address can make you seem inexperienced, even if you're not.
If you're unsure of where to base yourself virtually, you might decide to look in areas that are popular with your industry. For example, if you're a New York-based textile business, you might opt for an address in Sunset Park, the city's new hotspot for the garment industry.
Similarly, a London-based tech startup might consider a virtual office address in Old Street, also known as Silicon Roundabout. A number of prominent tech businesses are based there, so it'll make a great impression on clients as well as industry movers and shakers.
Access to meeting and conference rooms are usually available to virtual office members. As long as you book in advance, you can use them to meet clients or potential buyers. It's a much more professional setting than, say, your living room or local coffee shop!
You might also have the option to hot-desk or cowork within the building whenever you're in town or just need a desk for the day. Hot-desking can enable you to meet other entrepreneurs operating in your industry, and even open up opportunities for collaboration.
---
Final Thoughts
Ultimately, your business address says a lot about you. It can help or hinder your reputation and affect a prospective buyers decision. To find out more about the benefits of having virtual office address, sign up to our weekly newsletter.