---
---
Q: What is a good profit margin for a small business?
A: Although it varies by business and sector, a profit margin of between 7-10% is typical for a healthy small business.
---
Generally speaking, the point of any business is to make money.
You've gone through the monotonous task of incorporating your LLC, you've found a niche that suits you, and your business is up and running. Congratulations!
This is where the rubber meets the road. One of the biggest questions established entrepreneurs have is simple:
What is a good profit margin for a small business?
Due to the multitude of factors that influence all businesses, the answer isn't as straightforward as the question. Fortunately, this article will teach you how to determine where your profit margins should be and how to reach them.
According to Forbes, the profit margin is considered a Key Performance Indicator (KPI).
A KPI is a measurable value that gives a broad picture of how a business is doing in any given quarter.
This means that anyone potentially looking to invest in your business will also be looking at your profit margins. Even if you aren't looking for investors, it's still an excellent way to get a sense of how your business is doing.
---
Read more: Profit Margin Is An Essential KPI To Monitor In Your Business
---
As previously stated, good margins will vary considerably by industry. However, a 10% net profit margin is typically considered to be average. If you aren't at that 10% level yet, don't be alarmed. Profit margins are tricky, and starting a business is often more expensive than keeping it going.
For small businesses especially, it can be difficult to determine where your profit margins should be. It's also tricky to figure out if you need to sell more products, sell products at a higher price, cut operational costs, or lay off employees.
So…
What is a good profit margin for a small business?
Keep reading to find out!
---
---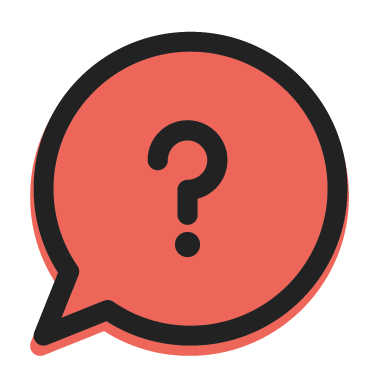 What is a profit margin?
Before we get started crunching numbers, we must first cover the definition of the term "profit margin."
Profit margins are perhaps the best way to measure a company's overall earnings. In other words, a profit margin is the amount of money a business makes per good or service sold, minus the cost of producing these products or services.
Your profit margin is the percentage of revenue left after subtracting your cost of producing the good or service.
These metrics can be broken down into three different categories. Each of these categories can be calculated with a specific equation, which we will expand on below.
Gross Profit Margin
Like all profit margins, analysts use gross profit margin to help determine the financial health of a company. This margin is calculated by subtracting the cost of goods sold from the net sales (revenue), then dividing that number by the net revenue of a business.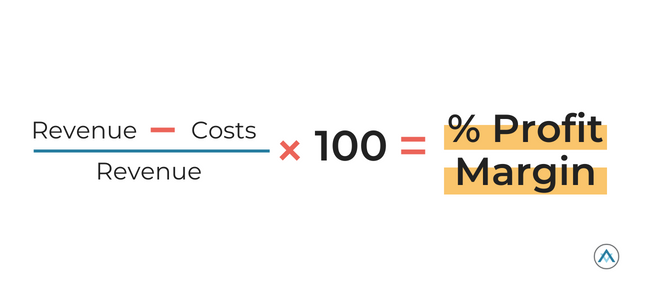 With this equation, the final figure is a percentage. Barring vast changes in the business model of a company, this percentage should be fairly static.
By tracking this percentage, companies can identify ineffective management, poor customer reception to products, and even faulty products.
Operating Profit Margin
This metric reflects the operating profits of a company before accounting for taxes. Operating Profit Margin can be calculated by dividing the operating income by the total revenue of a business.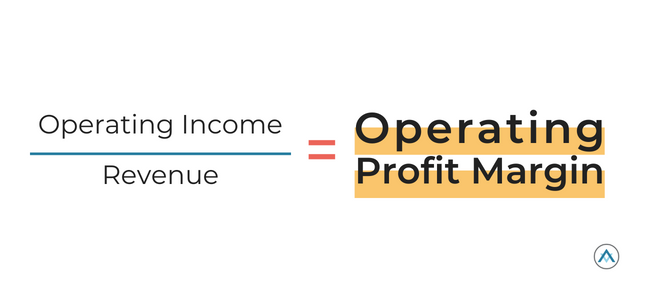 Indicated by a percentage, operating profit margin is also referred to as EBIT or "Earnings Before Interest and Taxes." Although EDIT doesn't provide a perfect picture of a business's profitability, this metric highlights a company's ability to generate profits without taking taxes into account.
Operating profit margin generally won't be too important for small businesses. On the other hand, EBIT can show potential investors which company has the best profit potential when dealing with the energy, gas, and oil industries.
Net Profit Margin
Net Profit Margin is possibly the most important metric for small businesses because it tells you the percentage of profit generated by revenue.
So… What is a good net profit margin for a small business?
Net profit margin is what you should be considering if you're asking yourself this question, and a margin of 7 to 10 percent is a great place to aim. This is considered an "average" net profit margin for most companies.
The net income formula for calculating Net Profit Margin is a bit more complex than the previous two metrics. First, the cost of goods sold, operational costs, any expenses, debt interests, and taxes must be subtracted from the total revenue figure. This number must then be divided by total revenue before being converted to a percentage by multiplying the new number by 100.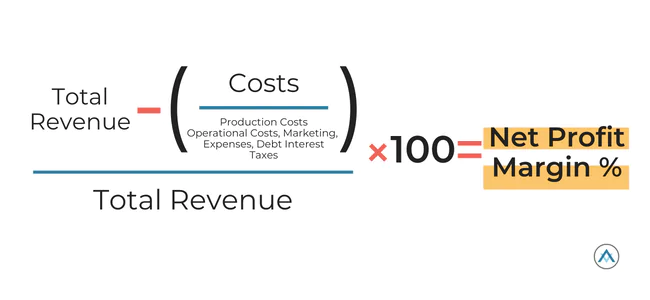 It's a lot of equations — we know.
But there's no getting around it — determining a good profit margin for a small business is going to take a bit of algebra!
Fortunately, that's the last bit of math we'll be doing in this article.
---
Read more: Why B2B Leaders Should Rethink the True Cost of Large Accounts
---
A trap that many business owners fall into is focusing exclusively on selling more when in reality, increasing profit margins is often a far better way to grow. Constantly hunting for new consumers can be difficult, and when you can't find any, your business will suffer without strong profit margins.
By focusing instead on simply increasing your profit margins, you don't need to constantly search for new buyers. Instead, you're able to earn more money on the sales you're already making while giving yourself the opportunity to reinvest in your business.
Let's take a look at a few different net income averages.
Small business profit margin by industry
What is a reasonable profit margin for a small business?
Aiming for 10 percent is a great place to start for a typical small business.
Although each business is different, aiming for ten percent will allow companies to grow fast enough without the need to make goods or services prohibitively expensive. You also won't feel pressured to make an unrealistic number of sales when starting out.
What is a good profit margin for e-commerce?
With the recent digital boom, many individuals are setting up their own eCommerce stores. With the ability to replace a physical location with a Virtual Office profit margins tend to be a bit higher for virtual, online business owners.
A profit margin of 20-30% is realistic for most eCommerce businesses.
What is a good profit margin for retail?
Retailers have historically low-profit margins, and 4.5-5% is considered normal for most physical retail locations.
These low margins are primarily due to paying rent, hiring enough employees to run the store, and shrinkage (shoplifting, employee theft, accounting errors, damaged product).
Regardless of where your small business's profit margins may lie, the most important thing to keep in mind is that the best profit margin for your business is the one that maximizes your net profits. You are here to make money, after all.
It's important to keep in mind that profit margins are relatively complex and multifaceted. There are several different aspects of a business that can influence these margins, and it's essential to identify the areas that are influencing net profit margins.
---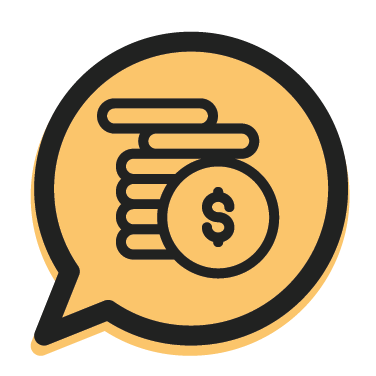 What influences profit margins?
All business owners wonder what kind of profit margin they should strive for, and determining what influences these margins is a great way to understand how to bolster these numbers.
Production Costs
The most obvious factor that affects profit margins is the cost of production. The amount of money spent on materials to produce goods has a direct correlation with the net profit made on each individual sale.
Still asking yourself:
What is a good profit margin for a small business?
If you're unsure of where to start cutting costs, it makes sense to look at how much you're spending on producing your wares.
Labor Costs
Hiring employees is tough. Hiring efficient employees who are willing to stay on for the long haul is even tougher.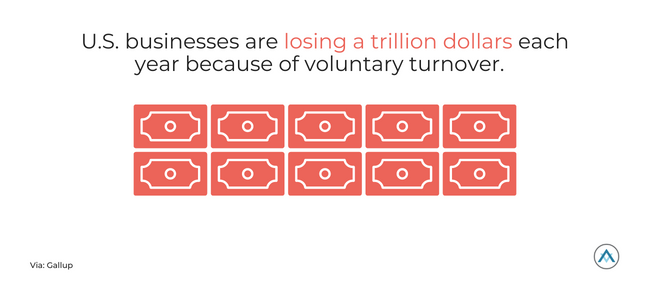 According to a recent Gallup study, U.S. businesses are losing a trillion dollars each year because of voluntary turnover.
What makes this figure even more shocking is that a majority of these turnovers could have been easily avoided with better management.
Not only does losing talent cost more money thanks to the increasingly competitive job market, but as any entrepreneur will tell you, losing your best employees decreases morale, slows production, and sets the stage for further resignations down the line.
Keeping your employees happy is paramount to any business's success. If you're still asking yourself: "What is a good profit margin for a small business?", keeping your best employees is one of the best ways to consistently increase those margins.
Pricing
For entrepreneurs in the business of selling services rather than products, pricing relates to the cost of services being sold. For anyone else, pricing is just how much you're charging for the products you're putting on the market.
For example, let's say your company is selling puzzles. Each of those puzzles cost $10.00 to make, so selling the puzzles for $15.00 will net you more profit per sale than selling the puzzles for $14.00 a piece. It sounds simple, but knowing when and how to increase the price for consumers without hurting their loyalty can make a big difference.

Another important factor to keep in mind is general market sentiment. If the country is experiencing a recession, your small business likely won't be operating with favorable profit margins.
---
Read more: Profits for S&P 500 companies rose 22% in the 4th quarter and 50% in 2021
---
If you're asking "What is a good profit margin for a small business?" this is an important factor to keep in mind.
Why?
Because if you're comparing your current numbers with those from wildly profitable economic booms, you will be disappointed.
Although these are just three aspects of business that influence profit margins, each one of these areas needs to be carefully monitored.
Remember, a healthy profit margin for a majority of businesses is anywhere between 7 and 10 percent. Although these are general estimates that vary by business, it might help to consider 10% as a starting point rather than an end goal.
If you're aiming for a 10 percent profit margin and you wind up with 7 percent, you're teetering on the low end of the average. By aiming higher than 10 percent you stand a far better chance of winding up at the high end of the average, giving yourself more room to make mistakes.
The key to finding your business's sweet spot lies in a careful balancing of production, labor, and pricing. If you find an innovative way to drop prices while still boosting your profit margin, but that method requires higher labor costs, then it's likely you haven't made any progress toward reaching your profit margin goal.
Always give yourself some wiggle room. We've provided the exact formulas necessary to calculate these margins, so pay attention to current macroeconomic trends, and always plan for your expenditures to cost a little bit more than you're expecting to pay.
---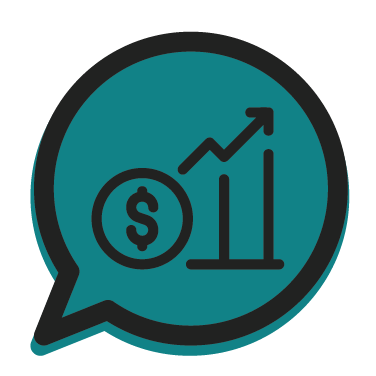 How to boost your small business' profit margins
There are a few different ways to increase your small business' profit margins, but almost all these methods involve some level of sacrifice.
Are you still wondering:
What is a good profit margin for a small business?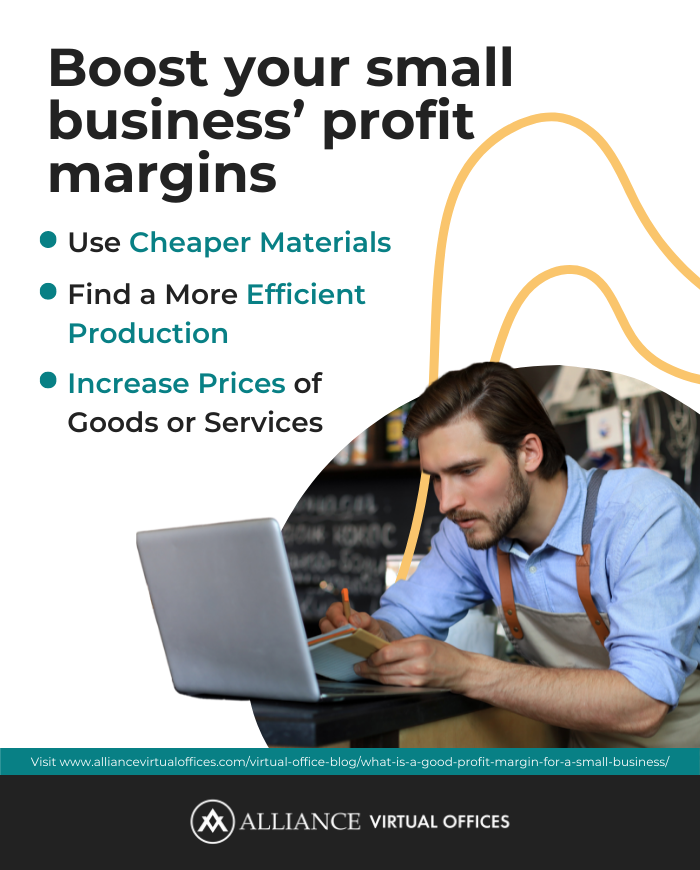 Boosting your profit margins requires a willingness to make changes when necessary — even if those changes aren't comfortable.
Cheaper Materials
One of the first ways many entrepreneurs attempt to increase profit margins is by finding cheaper materials to use in production.
If these cheaper materials are of comparable quality, then you likely won't lose any customers. On the flip side, if the cheaper materials negatively impact the quality of your product, there's a good chance consumers will look to your competitors to find the quality that your goods now lack.
The key is to find cheaper materials that nonetheless maintain quality. By doing so, you can boost profit margins without sacrificing any customers.
More Efficient Production
Fortunately, most consumers won't be able to tell if you've found a cheaper way to produce your goods. Sometimes this efficiency comes at the cost of purchasing a new machine. In other situations, a lump-sum operating cost can drive profit margins up.
The trick is to gauge whether or not this new production method will help save you money — even if it's more expensive in the short term.
Increasing Prices of Goods or Services
This method of boosting profit margins can be a bit more difficult. In order to keep up with wider macroeconomic trends, you will likely be forced to raise prices regardless of whether or not you're focusing exclusively on profit margins.
Fortunately, most consumers understand this. The issue arises when you are raising your prices faster or higher than anyone else.
If you pay attention to how much your competitors are charging as well as wider macroeconomic trends, you'll find yourself in a very advantageous position. The idea is to raise prices enough to bolster your profit margins without losing customers in the process.
Keep in mind that net profits aren't the same as profit margins. This means that even if your profit margins are absurdly high, it won't matter if you're not actually selling any products.
Be flexible – but don't be a pushover.
---
Read more: Is Staying a Local Small Business Killing Your Profits?
---
Many entrepreneurs ask themselves:
What is a good profit margin for a small business?
Unfortunately, not all of them are willing to make the changes necessary to increase these margins. By being willing to make necessary changes without succumbing to the whims of every customer who walks through the door, you can bolster these numbers and give your business a chance of true success.
---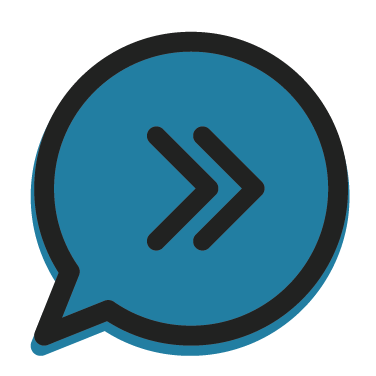 Now that you understand what a good net profit margin is, what next?
If you're asking yourself: "What is a good profit margin for a small business?" You've already taken the first step to becoming a genuinely profitable company.
In closing, profit margins are the amount of net profit you make per sale. You can boost your profit margins by reducing the costs associated with production, or by raising the price you charge for your products or services.
Aim to raise profit margins while also balancing the number of sales you make at a given price point. This will maximize your net income.
Further Reading
For established entrepreneurs, the idea of switching key aspects of your business around might not sound easy.
Whether you're considering making the switch to a Virtual Office to save on rent, looking to utilize Live Receptionists to eliminate otherwise unneeded positions, or investing in Virtual Phones to help better connect you and your employees, we're here to help.
Contact us today to see if there's any way we can help you on your journey to healthier profit margins!