With the gig economy in full swing and remote working becoming more popular with businesses of all sizes, virtual offices are proving more popular than ever before. Yet there's still some confusion around what a virtual office actually is and what services are included.
People sometimes confuse virtual offices with other flexible workspace solutions because the meaning has evolved over time. In the 1980s, when the virtual office concept was conceived, most plans comprised of a professional business address and mail recept only.
Since then, the humble virtual office has transformed into a multi-service office solution for businesses who require freedom and flexibility to operate well.
Below is our virtual office definition.
---
What is a virtual office?
What is a virtual office and how does it work?
A virtual office is any combination of people, place, technology and process that enables individuals and entities to work more efficiently, whether remotely or in a centralized office.
In other words, by its very definition, a virtual office is whatever you, as a business, want it to be. Virtual office plans are bespoke and designed around each business' ever-changing needs and requirements.
A virtual office doesn't incur the costs associated with leasing a traditional office; instead, the service infrastructure is paid for on an as-needed basis.
This explains why they are so popular with startups who want to minimize overhead expenses, as well as established, high turnover enterprises that just don't require a full-time space because, for instance, their team works remotely in different parts of the world.
Finding a virtual office is quite simple. By using a global service like Alliance Virtual Offices, you can search and compare thousands of options in one place.
At the most basic level, you'll get access to a business address and mail handling and mail receipt services, whereas a comprehensive package typically includes many of features listed further down.
---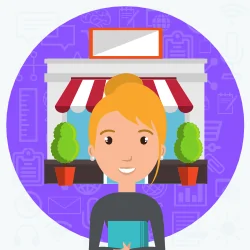 Virtual Office vs Traditional Office
Traditional offices or 'leased offices' provide tenants with a permanent workspace, whereas virtual offices provide temporary or part-time access to a workspace and other services. Traditional offices are not 'serviced', which means that the occupier has to pay for any overheads like utility bills, a phone line, internet, cleaning services and a receptionist for the building.
The main difference between the two options is flexibility. When leasing an office, you are usually tied into terms of three years or more whereas a virtual office enables you to pay on a monthly basis, scaling up or back as your business grows or shrinks.
Traditional offices suit businesses who require a permanent headquarters and are able to commit to longer-term agreements. That said, many international corporations utilize both, using virtual offices for remote employees or short-term projects.
---
Virtual Office Synonyms and Features of VO's
Synonyms and Older Terminology
The growth of the flexible workspace industry is such that its vocabulary is always in a state of flux; new words are coined regularly and older ones change their meaning or become obsolete over time. The following terms are sometimes used interchangeably with 'virtual office', but in fact they are quite different.
Executive office
An executive office is a private workspace rented for a specific term within a serviced building. An agreement for an executive office can range from one month to three years plus, depending on the specific needs of the business.
Amenities such as breakout spaces, toilets, receptionist support and kitchens are usually shared with other businesses within the building.
Executive suite
A synonym of 'executive office'.
Serviced office
The term 'serviced office' is more widely used in the UK and is essentially the same as an executive office. Businesses who rent workspace can opt for a small private office or a whole floor, depending on the size of the business. Shared amenities enable tenants to socialize and network.
A virtual office offers most of the services that an executive or serviced office does — just without the full-time use of a desk or private office.
Hoteling
Hoteling is a reservation-based solution whereby businesses schedule their use of workspaces, including hot desks, conference rooms and equipment such as video conferencing technology.
Everything is usually booked via an online reservation system for a set period of time.
---
Services that are included in a Virtual Office Space
So what's included in a virtual office? Typically, a combination of any of the remote or location-based* facilities and services listed below. The option to rent the services you need when you need enables you to allocate resources more efficiently.
*Despite the word 'virtual', VOs have adapted to cater for business' changing needs and nowadays provide access to 'real life' facilities such as hot desks and meeting rooms.
---
---
Virtual business address
At its most basic level, a virtual office provides you with a dedicated commercial address for you company. A business address helps you to appear credible and professional; you can use it on your website, marketing collateral and business directories.
The virtual office industry is global, so you can opt for an address almost anywhere in the world. You might choose a location that is associated with your industry.
Business telephone number
A business telephone number is another beneficial feature of a virtual office when it comes to building credibility with your customer base. A local or toll-free number is more professional than a cell, and enables you to list in business directories.
Mail forwarding
Most virtual offices offer mail forwarding services. This is ideal for people who don't live near the building and can't easily drop by to collect mail. It's also well-suited to digital nomads who spend their lives on the move.
Just let the VO know where you'd like your mail forwarded and they'll arrange it for you.
Virtual receptionist
Many virtual offices now provide access to virtual receptionists who will answer calls and deal with customer enquiries on your behalf. This is particularly useful if you're very busy or traveling through different time zones regularly. All receptionists are trained to deal with calls professionally and you can decide how many hours of support you require each month.
Live receptionist
Otherwise known as a 'virtual receptionist', a Live Receptionist is on hand to answer calls and handle enquiries in your business' name. As with all other virtual office services and add ons, you can choose how many hours of support you need each month and change it as your requirements change. Using a live receptionist will ensure that no enquiries go unanswered.
Conference rooms
A conference room or meeting room is a space designed for group events such as client meetings, training and collaborative sessions.
You can book conference rooms at your virtual office when you need to meet with partners, clients or colleagues. Many also contain business technology like video conferencing equipment and some have catering options too.
Hot desk
Hot desking involves multiple individuals using a single physical workstation during different time periods. The ability to hot desk on a flexible basis makes it a popular option with telecommuters and freelancers who don't need a full-time space.
You can usually check availability and book a hot desk using the virtual office's online booking platform. Hot desks are found in coworking spaces (definition below).
Coworking space
The word "coworking" was coined in 1999 by games designer Bernie DeKoven in an interview where he described it as the use of computer technology to facilitate remote meetings and fuel collaboration between people in different parts of the globe.
Today's definition is similar, but different!
Coworking is "the use of an office or other working environment by people who are self-employed or working for different employers, typically so as to share equipment, ideas, and knowledge" (Dictionary.com).
A virtual office package will provide you with the opportunity to book a hot desk in a coworking space. Some offices are exclusively comprised of coworking space while some contain a mix of executive offices and coworking space.
Shared office
Not to be confused with coworking space which tends to occupy a larger area (i.e. a whole floor), a shared office is a private office that is used by multiple companies or individuals.
Take a 10 person office, for example. Instead of the space being rented out exclusively by one business, it contains a graphic design agency of five, a two-person retail company, a business development consultant and two freelance journalists.
---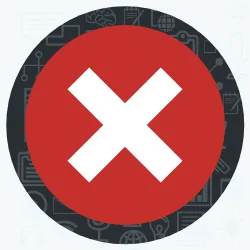 What a Virtual Office Is Not
Some people refer to a virtual office and mean something completely different. Just to be clear, we are not referring to the following things when we say virtual office:
Home office
This article is not about working from home. Home offices are completely different to virtual offices. Virtual offices are usually located within buildings based in business districts.
Marketing site
Some people refer to their login to a multi-level marketing suite a virtual office; we're not referring to that.
VOIP
Others mistakenly call their VOIP phone system a virtual office.
The Cloud
…And people sometimes allude to their cloud-based computing system or or software as a virtual office. This isn't a virtual office in itself, but many virtual offices do offer access to a cloud platform as part of the deal.
---
Final Thoughts
Hopefully our complete list of virtual office terms and definitions has helped to clear up any confusion or misconceptions you might've had before reading.
As mentioned at the beginning of the article, office semantics is always shifting and changing to fit with the times, so we'll update our glossary as we go!