---
Q: As a small business owner, how can I be better at retaining customers?
A: The best way to retain customers is to make them feel valued while also demonstrating your business' value. This article explains how to do both.
---
As a self-employed worker, it is important to properly assess the tools and practices necessary to build your business.
While you may have the best products and services to offer, there is one part that is quintessential for the growth and further advancement of your business. Without properly utilizing this aspect, you miss out on the opportunity to attract customers and consistent revenue for your business.
That element is customer acquisition.
Customer acquisitions consist of a strategy that allows you to attract new customers, grow your engagement, and adapt to social media trends.
Are you a sole proprietor or small business LLC or DBA who is looking to incorporate customer-focused strategies into your small business?
Look no further! In this article, we will be discussing the importance of customer acquisition, client retention, and the best practices and tips for small businesses to improve their customer retention.
---
---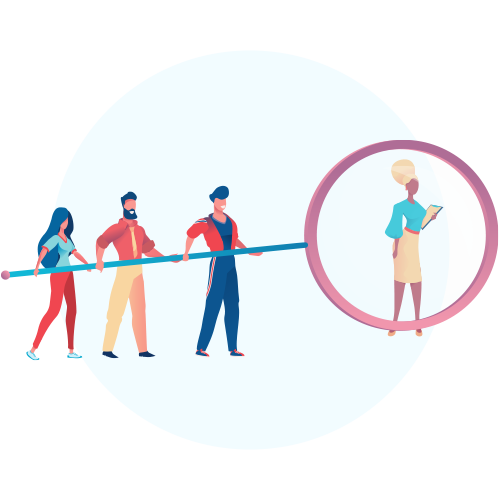 What Is Customer Acquisition?
Customer acquisition is the process that requires customers to take action in some form or fashion. It's a type of onboarding that utilizes various strategies in order to attract and retain customers. Doing so also allows you to gain consistent revenue for your business.
Now that you have an understanding of customer acquisition, let's explore why you should take advantage of your customer acquisition strategy.
It's important to include a customer acquisition strategy because it provides the opportunity for your business to extend a call to action, from purchasing a product to booking a service. Doing so creates a productive relationship between attracting and retaining new customers.
Speaking of retaining new customers and maintaining those relationships, let's get into customer retention.
---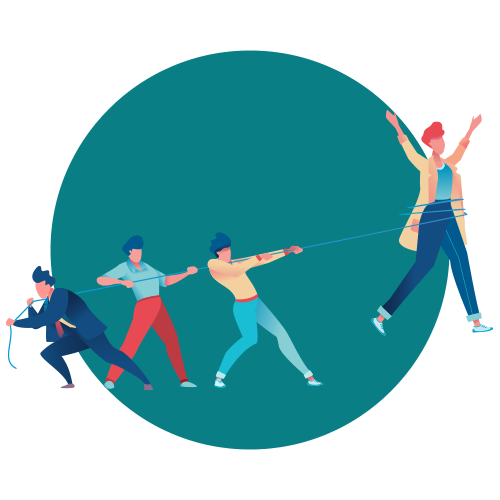 Customer Retention
Customer retention differs from customer acquisition as it pertains to building up loyalty between the brand and its preexisting customers.
The purpose of retention is to establish a bond with the customers that affirm that they matter. Acquisition's focus is on bringing new customers in, while retention is what keeps them coming back.
Despite their differences, acquisition, and retention work hand in hand at the benefit of your business.
By working in tandem to bring in customers and keep them involved, you create a base of customers who will build loyalty within your business as well as create a sense of consistent revenue.
The risks of only utilizing one or the other can hinder your business as well as the relationships between you and your clients or customers.
Without customer acquisition and the necessary strategies to implement successfully into your business, it can be a true uphill battle being able to build loyalty amongst your customers – particularly if you're not entirely sure who they were in the beginning.
Utilizing a customer acquisition strategy is important because when done correctly, it generates revenue. A part of this strategy involves customer acquisition cost, which is used to measure the efforts taken to drive awareness and bring in customers. Once you gain an understanding of how to measure such costs, you can now indulge in how to maximize those efforts. Maximizing those efforts through your customer acquisition strategy can look like adding upgrades to products or services that are for the customer's benefit and improving conversion rates around your business website.
These costs range from events to advertisements to any other marketing efforts. Being able to measure out one's efforts to drive awareness provides the opportunity to grow and expand into other audiences. It is important to remain flexible while implementing a strategy so that you will be able to adapt to the ever-changing marketing trends. As long as you are aware of your target audience, prioritize finding new and creative ways to increase engagement with your audience, and remain in tune with marketing trends, you will be setting your business up to sustain an influx of customers.
What's the importance of retaining customers for small businesses?
Customer acquisition and retention can determine the success of your business, leaving it up to you to understand its purpose and importance.
The purpose of implementing a customer retention strategy is to increase profits within your business and provide consistent value for your existing customers. Doing so allows you to build loyalty amongst them and regain consistent income.
Recent statistics from PWC show further evidence of how loyalty can financially benefit your business.
Customers are more inclined to pay for a service or product if the customer experience is exceptional. Your business's reputation and overall public image continue to elevate while your revenue increases.
On the other side, having a poor customer experience can (and will) keep people away from investing in your business.
PwC provided a statistic that talks about how even one bad experience can begin an exodus of customers from your business.
According to the Trends report, '50% of your customers will switch to a competitor after one bad support experience'.
While having high-quality services and products are essential to your business, we must not forget that without the proper communications and customer experience, people may not be so keen as to invest, especially if your work is not necessarily essential.
Some examples of bad customer service can range from a lack of empathy towards your customers to issues about contacting you for support.
So what's the importance of retaining customers for your small business?
Retaining customers is a process that will yield profitable results for your business once implemented and utilized consistently. Its absence may be the gap between where you are and where you want to be.
---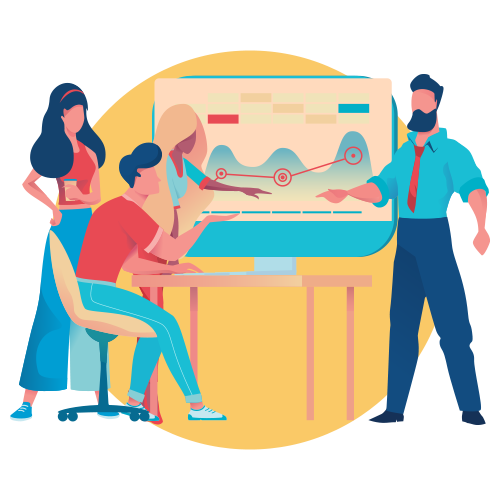 Tips for Improving Your Customer Retention
So, we've talked about customer acquisition, retention, and why those processes should be evaluated and implemented into your small business.
What's next?
Well, we know that the main priority is to incentivize sales and convince the target audience that you are worth the investment. Being transparent with them allows you to build that bond while presenting them with what they really need.
But, what if we are in the middle of a pandemic? Funds may be limited across the board for essential resources, much less for excessive materials. How do we convince our audience to invest in us financially?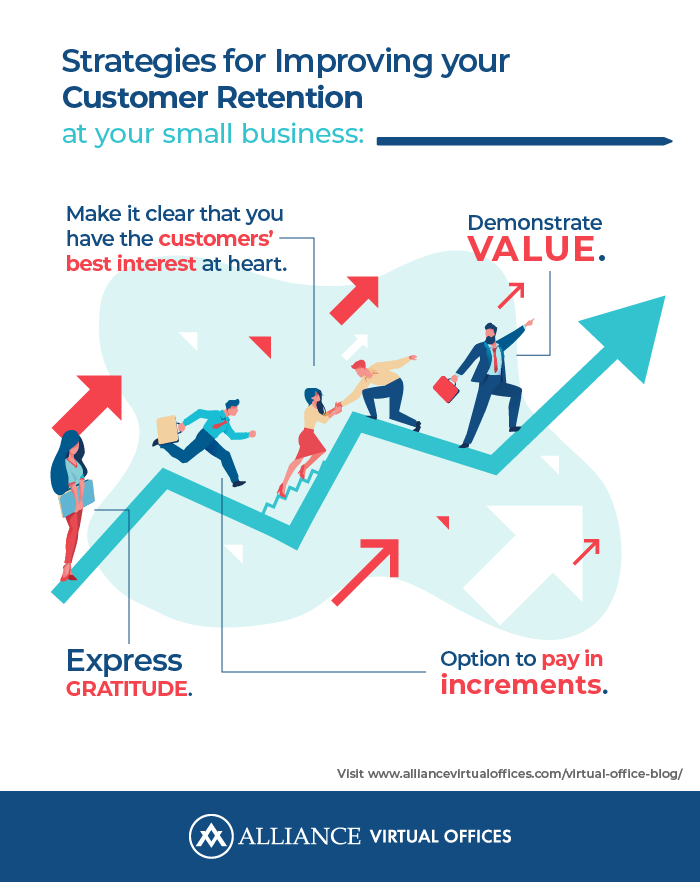 Great question! Here are some strategies to implement that will start the process of improving your customer retention at your small business:
Make it clear that you have the customers' best interest at heart.

It is quintessential to understand and anticipate the needs of your customers in order to improve your service.
One way to do so is by understanding their finances. Once you get a better sense of your customers' financial priorities, it provides an opportunity for you to create payment options that are appropriate for those needs.
Express gratitude

You'll be amazed at how far an expression of gratitude will go.
It can be so easy to get caught up with the hustle and bustle of the business that we forget the ones who make it possible for us to be so focused on our business. Doing so also allows relationships to grow stronger.
Option to pay in increments

Developing an alternative way to pay for products or services is a very helpful strategy to increase engagement.
This method of payment can be constituted as "Buy Now, Pay Later," which allows customers to pay for services or products in increments instead of the full price upfront.
Demonstrate value

In order to demonstrate value, you must be able to save the client's time and money. This can be done by showing them what you are working to improve and how they will soon reap the benefit of those efforts.
Once that value becomes demonstrated as measurable, it makes it easier to track your progress and encourage your customers to continue to be loyal.
Whether you're an independent contractor who is starting a business, reexamining your marketing strategy, or looking to generate more consistent revenue, it is important to look into customer acquisition and retention in order to accomplish these goals.
The importance of understanding customer acquisition and retention is to utilize strategies to build loyalty within your customer base.
These strategies can be implemented in pragmatic ways such as demonstrating value, prioritizing the ever-changing needs of the customer or client, and offering payment incentives like loyalty discounts and the option to pay in increments.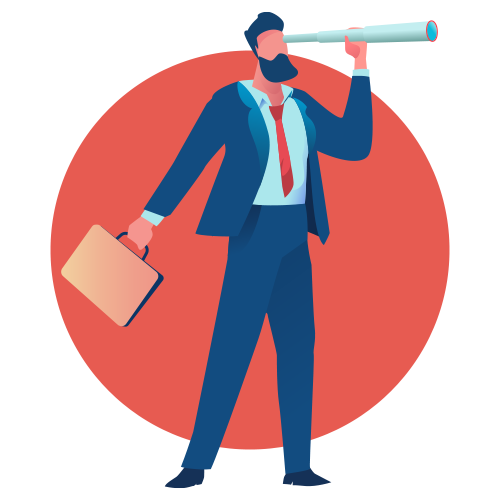 ---
Conclusion
Customer service goes a long way in businesses of all sizes.
While focusing on bringing in and building relationships with customers, customer service seals the deal for your business. The success (or lack thereof) of your business hinges a lot upon the quality of your customer service as well as your products or services.
The consequences of poor customer service may result in a lower retention rate, lower engagement with your target audience, and a decrease in profit. It's not enough to provide a great service or product – a connection must be established and nurtured between you and the customer. Making a good impression reminds them that they're valued beyond simply making a quick buck or two.
By further expanding your knowledge on customer acquisition, retention, and the best practices for the customer experience as a whole, you will be in a better position to strengthen your brand and boost your revenue going forward.
Remain proactive during this process and there is no telling how successful you are to become.
Looking to make customer service and retention easier? A virtual receptionist from Alliance Virtual Offices can help.
You'll gain access to a professionally trained remote receptionist who will make each caller feel heard and valued, all while reducing your daily stress. Make your life easier while improving your customer experience.
Further Reading