---
---
Q. How do you start a business with no ideas?
A. Starting a new business without ideas can be difficult. Read this guide for trending business ideas and tips for getting started.
---
Have you ever wanted to start your own business, but you have no idea where to start?
Maybe you want to be your own boss and set your own schedule, but you have no idea where to begin.
You may share the common belief that you need truckloads of cash on hand to get any business off the runway.
While some hesitation and anxiety are natural, let go of the idea that you need to be rich to start a business. Let go of the notion that you must have a "one in a million" unique idea or invention to start your own small business.
Most importantly, let go of the idea that you need a physical building with employees to be a successful business owner.
Many giant brands that everyone recognizes today started out as a desire – rather than a concrete idea with millions of dollars in venture capital or private equity backing. *Jeff Bezos started Amazon in his father's garage.
You aren't alone.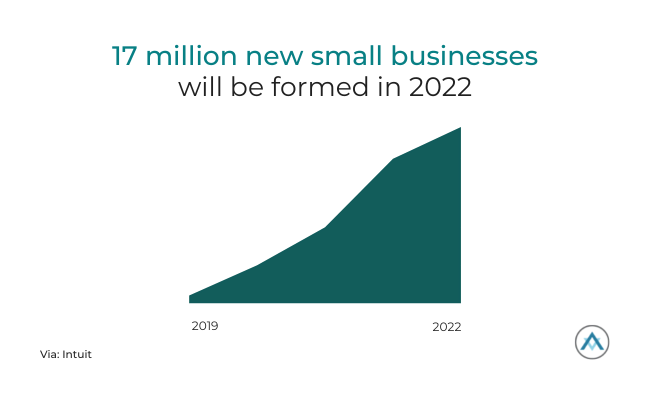 According to this article from Nasdaq, "Intuit, in its 2021 New Business Insights report, predicts 17 million new small businesses will be formed in 2022."
Since the beginning of the pandemic, more and more people have been working remotely. This means that a significant number of those predicted 17 million new small businesses will be working outside traditional office spaces.
Regardless of where you work, trying to come up with your million-dollar idea will no doubt seem like staring up at a massive mountain from the ground. As an inexperienced climber, you probably think there is no way you can do this.
But here is the truth: You Can!
Follow these 6 easy steps, and you'll be on your way to starting your own business.
How to Start Your Business from Scratch
Utilize Research and Analysis
Discover 'Your Why'
Keep Moving Forward
What If I Don't Have Any Money?
Do I need A Traditional Office?
---

Starting Your Business From Scratch
The first question you will ask yourself is, "Where do I start?"
I'm going to tell you: Start with what you know or are interested in.
Growing your business from a position of individual strength is a great way to start this process. Knowing the idea or being interested in it means you will likely already possess the experience and skills needed for success.
Being interested in the idea will also keep you motivated if you hit a wall. You will want to figure out how to move forward because you are invested in the business at a personal level.
Why does being personally invested matter? It matters because failure is not an option for you. And as we will cover in more detail a little later, many businesses do fail.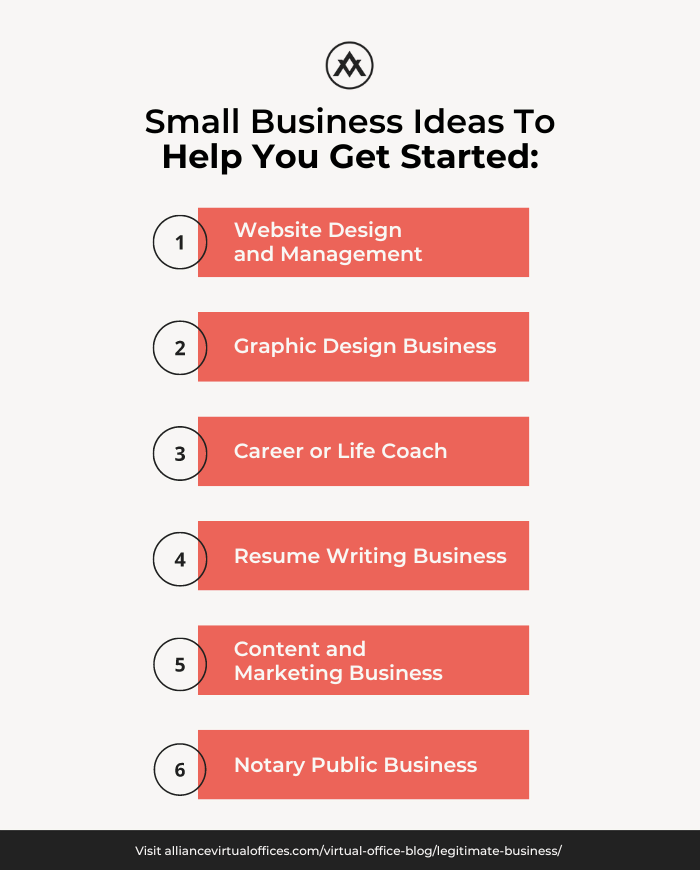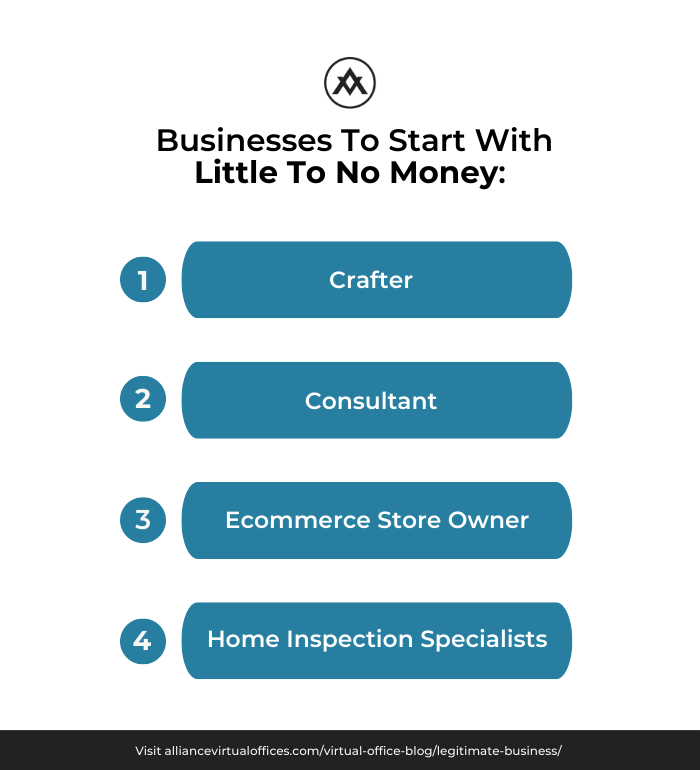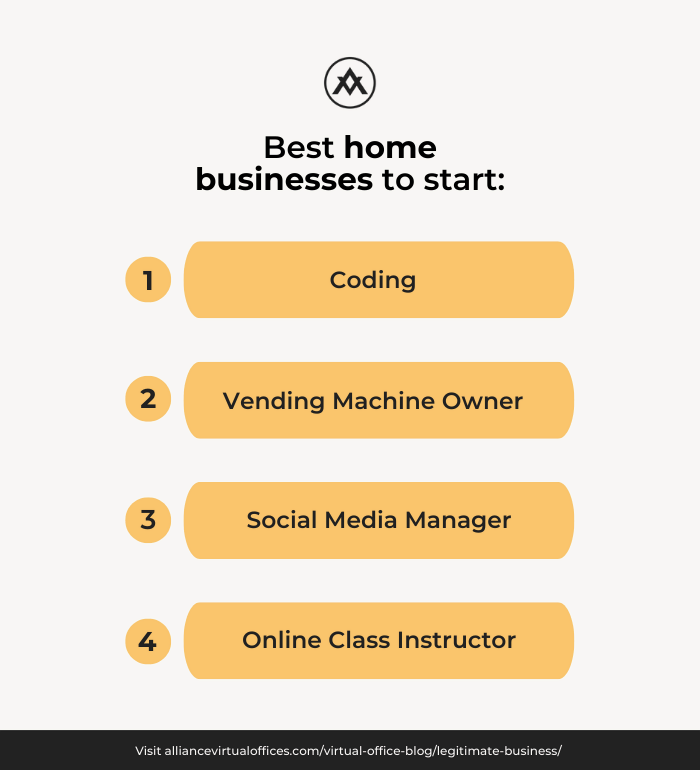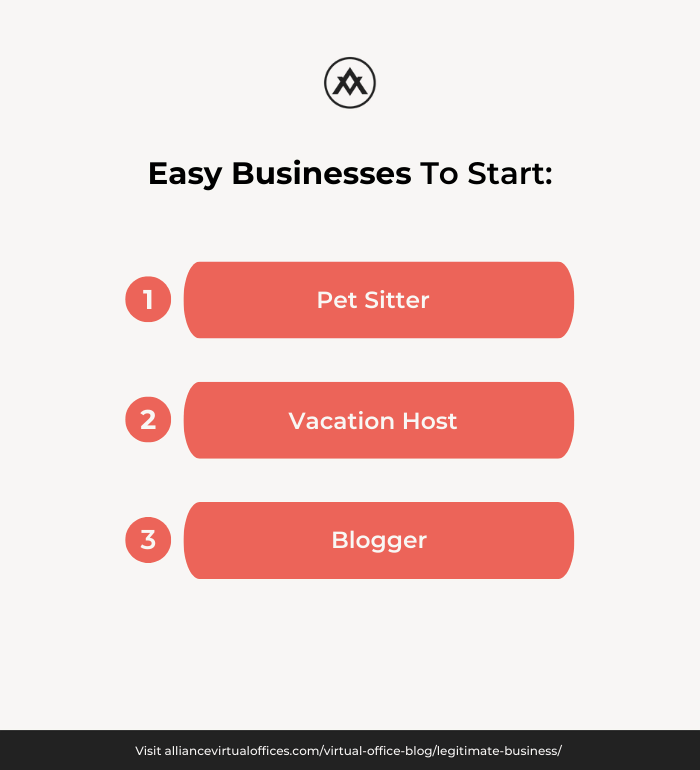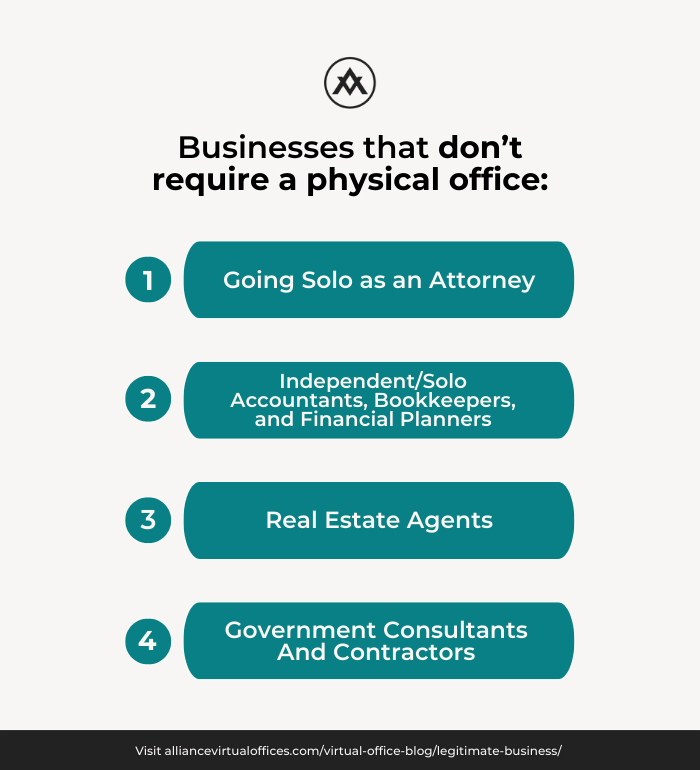 For some help with your idea, check out these businesses that are scorching hot right now! Act fast to create a business plan and get a business license.
Small Business Ideas To Help You Get Started:
Website Design and Management
If building websites and offering technical support to small businesses or independent workers sounds interesting to you, this job is currently in high demand.
Graphic Design Business
Are you creative and enjoy working with images? Pick the projects that you want to complete and set your own schedule. Brochures, logos, blog graphics? There are so many possibilities!
Career or Life Coach
How about helping guide other people through career transitions? Give training and advice on how to successfully switch careers. Help guide people towards their purpose in life.
Resume Writing Business
Help clients create a custom resume and cover letter to get hired for their dream job. This career pairs nicely with being a Career Coach.
Content and Marketing Business
What kind of writing do you like to do? Blog posts, long-form articles, or website copy. There is a niche out there for everyone. Pick your own projects and work from anywhere. Find skilled contract writers and editors to help you.
Notary Public Business
A notary acts as a legal witness for the signing of important documents, and administering oaths and attestations. Business-minded professionals can study and take the notary public exam for a fee in most states. Virtual office solutions and technology are making it easier for notaries to scale their business online.
Businesses To Start With Little To No Money:
Crafter
Are you skilled at building or creating items such as jewelry or maybe furniture? If so, this could be an option for marketing and selling your creations.
Consultant
Has your experience allowed you to become an expert in your niche? Put those skills to use by consulting with other individuals, teams, or businesses.
Ecommerce Store Owner
Turn a hobby into a full-time job. If you collect coins or sports memorabilia an online store can allow you to turn your collection into cash.
Home Inspection Specialists
This option allows for a flexible schedule, but the trade-off is it requires certification and experience.
Best Home Businesses to Start:
Coding
This business is great for working at home. Computer coding certifications can be very beneficial to help you get started building products for customers.
Vending Machine Owner
Find a high-traffic area to put your machine, and you can make a great profit! Since 2015, vending machine businesses have increased by 1.4%.
Social Media Manager
Run social media channels for individuals or small businesses. Social media marketing has become very common.
Online Class Instructor
Tutoring an entire class remotely is a great way to maximize your earnings. If there is a subject you are an expert in you can offer an online class in it.
Easy Businesses To Start:
Pet Sitter
If you enjoy pets, then a pet sitter business might be the route to go. Using a service such as Rover can be a great place to get started. Their 20% commission fee is better than some competitors.
Vacation Host
Using your home to host visitors through a site such as Airbnb is a great way to earn money. According to Airbnb's 2022 second quarter Financial Report, the number of experiences booked was up 24% from Q2 of 2019.
Blogger
Take the thing you are most interested in and write for the audience that also has an interest in it. Choose a niche that you are passionate about and learn how to monetize it. It will be easier if you can discover a niche that is not oversaturated.
Businesses that don't require a physical office:
If you looked through that list and saw anything you have experience with, that could be your big idea. Creating a list of skills will help you figure out what kind of business you are qualified to start.
If you didn't see anything on that list, that's okay. Maybe looking through it will lead you to another idea that you hadn't thought of before.
---

What Is Your Why and The Hedgehog Concept
There are several popular methodologies to consider when starting your own business.
One is Simon Sinek's Golden Circle Model, and the other is Jim Collins's Hedgehog Concept.
Simon Sinek's 2006 TEDx speech has been viewed over 59,000,000 times. In this talk, he introduces his Golden Circle Model for leadership.
The model uses three questions to guide business leaders on how to inspire their customers:
Sinek contends that people communicate in that specific order. But reversing that order actually makes for better marketing.
When thinking of starting your business, you should figure out your why or your purpose and build everything else from that.
Coming up with your "why" will differentiate your business from all the others that are similar. You will also attract customers with similar views and beliefs as you.
Once you attract those customers, it doesn't matter what you offer them according to Sinek. They will buy what you sell because they want to be associated with your company. Your company has become a part of how they see themselves.
Figuring out your 'why' will allow you to make other decisions about your business. If you know why your business does what it does, you can decide where it needs to do those things.
As mentioned in the previous section, some businesses allow you to work from anywhere. But even though you don't need an office space daily, you can still benefit from having a physical address in a popular location.
Access to meeting rooms and a live receptionist are two benefits Alliance Virtual Offices can provide your remote business.
---
Read More: 9 Businesses That Can Benefit From a Virtual Office
---
Jim Collins's Hedgehog Concept differs from the Golden Circle in that it is based on understanding the overlap between 3 intersecting circles:
What are you deeply passionate about?
What can you be the best in the world at?
What drives your economic engine?
Good-to-great companies have leaders that are "Hedgehogs." They know one big thing, and they drive their business toward it.
One of the main differences between the Hedgehog Concept and the Golden Circle is where they start.
Collins believes in starting with Who, not Why.
Why is this important? Because considering who your ideal customer is will significantly impact why your company does what it does.
Ultimately, combining these 2 methodologies will produce successful results for your business. It may require a little more effort in the planning stage, but it will be worth it in the long run.
---

Research and Analysis
Can I start my business as a hobby or a side hustle?
This question is an important one from a research perspective. If you can work on your business in the evenings or on weekends, you will gain critical knowledge of if your idea will work.
This knowledge is vital because you want to figure it out before quitting your primary source of income, if possible.
Some other things to consider when researching your idea:
Business Model- A big part of any business plan is a SWOT analysis. SWOT stands for strengths, weaknesses, opportunities, and threats.
Competitor Information- Once you have identified your competition, or threats, from the SWOT analysis, you need to see what those competitors are up to. This will give you an idea of what they do well and what areas they struggle in. Then, you can try to exploit those areas of struggle with your own business.
Products and Services- Is your business going to offer any products? If so, your will need to think about where those products will be stored and how they will get to your customers. If you don't have a lot of money to start with, only offering services could be a better option.
Marketing Strategies- Finding value in marketing is essential when you are a small business. Using free tools such as Facebook or Twitter can help reach potential customers for your business. Investing in ads is a good idea if you have the financial power to do so.
Financial Plan- A financial plan is important if you want to secure funding for your new business. Any potential investor will want to see how you intend to use the money.
---

How To Deal With The Fear Of Failure
In the 2006 movie Rocky Balboa, there is a scene where Rocky, played by Sylvester Stallone, is talking to his son Robert, played by Milo Ventimiglia, outside of Rocky's restaurant.
Rocky tells his son that some people make excuses when their life doesn't turn out as expected.
He says, "You, me, or nobody is gonna hit as hard as life. But it ain't about how hard you hit. It's about how hard you can get hit and keep moving forward. How much you can take and keep moving forward?
What is Rocky talking about in this speech, and what can you learn from it as a business owner?
Let me tell you.
He's talking about failure. He's telling his son that failing is part of life, and as long as you learn from that failure and keep going, it's okay.
As a business owner, you must accept that despite your best efforts, your business may fail. Analyzing why that happens and learning from it will make you successful in your next venture.
One lesson business owners learned from the pandemic is that traditional office spaces are not necessary. Working from home is a way for small business owners to keep costs down.
But what happens when you don't want your home address or phone number on the paperwork that goes out to clients? Or your business's website?
The answer is a virtual office and virtual phone number, depending on your needs.
These services allow you to equip your business with a recognizable business address and phone numbers while you work from home, on the road, or from anywhere.
---

What If I Don't Have Any Money?
You have an excellent idea for a new business. By this time, you have researched your competitors, thought through your marketing strategy, and created your business plan.
The next thing on the list is to create a financial plan.
Once you begin this part of the process, you might realize a significant and upsetting truth:
You don't have enough money to turn your idea into a business.
What do you do? Hopefully, you don't give up. As we learned previously, you must find a way to keep moving forward. Luckily there are quite a few options for individuals starting new businesses.
Start A Business That Requires Little Upfront Capital
Consider starting a business that is service based instead of goods based. Selling services is a plus when you don't have much money because you don't have to store an inventory like you would if you sold goods.
We already looked at some examples of businesses to start with little to no money here.
Keep Your Stable Income-Providing Job
Running your new business in the evenings and on the weekends allows you to get it going while still having a stable primary career option. This will ensure you aren't throwing away your main asset that makes money. This might not work for all ideas, but it is an important consideration when brainstorming.
Cut down on your spending
A significant advantage to starting a business post-pandemic is working from home is a much more accepted practice. Working in this way will keep you from paying a lot of money for a physical office space.
Another way to cut down on your spending is to use tools or software that are free or cheaper than the more well-known options.
Only buying necessary supplies for your business is another option you can consider when trying to keep costs down initially.
Other Funding Sources
Business Loans– A business loan can give business owners capital to get started when they do not have enough money to get started. Almost all lenders want a clear plan on how the funds will be used, so that is something to consider when applying.
Retirement Plan Loans- A retirement loan lets you borrow money from your own retirement account and pay it back over time. Before going this route, you should know that you must pay taxes on the money you withdraw from the account.
Business Grants- Grants take quite a bit of time and research to apply for, but if you can secure the grant, it is money you don't have to pay back.
Crowdfunding– If your business cannot secure funding through traditional sources, crowdfunding could be the answer. In crowdfunding, many people contribute relatively small amounts of money to get the product or service first.
---

Do I Need An Office?
Pre-pandemic, it was a given that people would work in a traditional office. Working from home or remotely wasn't really an option for most people.
During and post-pandemic, when work had to be done at home or remotely, many small business owners figured out they could get away with not having to pay for a traditional office space.
The most significant benefit of this? Saving money.
There is a downside, though. Not having an office makes it difficult to facilitate meetings. It also means the business's mail has to come to the owner's personal residence.
So what is the answer? A virtual office with an address for mail and a workspace for meetings.
With Alliance Virtual Offices, home-based professionals need never publish their home address or cell phone number on any business or marketing material ever again.
We offer remote work capabilities without sacrificing a traditional office's professionalism, convenience, and security.
Another benefit to using Alliance Virtual Offices is their virtual phone numbers. With this service, you get a dedicated business phone number that allows you to take calls anywhere and build your brand reputation.
At this point, you might ask yourself, "How do I get started with a virtual office space?"
It's pretty simple: go to their website and choose from their two plans. You can also search for any location you want!
---

Conclusion
Starting a business can be a daunting challenge. Especially if you have no idea where to start or are short on funding.
Coming up with a great idea is vital. Depending on your previous experience and skill set, it can be a complicated task that requires quite a bit of research.
That research entails looking at current trends and brainstorming ideas that can be turned into successful businesses.
---
Further Reading
---
You might also research businesses that can be started and managed while still working your current job. Or maybe you have a skill that you can use to make goods that can be sold.
The idea is going to be different for each individual, and I want to let you in on a little secret: it just needs to be your best idea.
Whatever idea you come up with, consider whether Alliance Virtual Offices can meet your business's needs and save you money in the process.