---
Q: Should I use a free business number for my small business or upgrade my phone systems?
A: While many small business owners are tempted to use a free solution such as a virtual number, this often backfires. The money you save on your phones is offset by the time you lose answering calls yourself. This article explains why you should consider your phones an investment rather than an expense.
---
Launching a small business is an expensive venture.
While the rise of e-commerce and remote work means business owners can launch with less overhead, there are still plenty of expenses to consider.
As financial expert Suze Ormans told CNBC, potential small business owners need to set aside enough money to get by for a year, plus at least three months working capital before leaving their jobs.
With that kind of financial demand, it's no wonder that small business owners consider using toll-free business numbers instead of paying a receptionist. They want to save as much as possible while they grow their business from the ground up.
But what if this seemingly wise financial move is actually holding back your business? What if your free phone is costing you more than you anticipated?
You may not even realize it's happening, but a free phone solution may be hurting your business and your personal life. Often this is because business owners don't properly distinguish between an expense and an investment.
This article will dig into the differences and explain how your free business phone is holding you back from better business outcomes.
---
---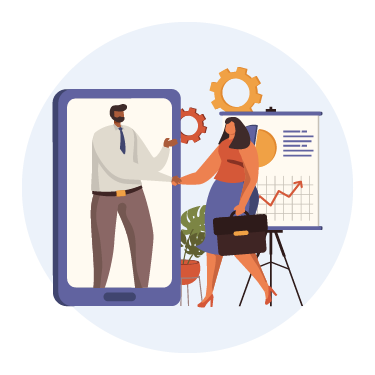 Why Do Businesses Use Free Numbers?
On the surface, it makes sense that small business owners decide to use free numbers.
Using a free number is typically easier than going through the trouble of setting up an additional phone service for your business. You can simply use your existing mobile number or a virtual phone app service like Google.
This choice simplifies the already stressful process of registering as an LLC or DBA. You don't have to worry about choosing a phone service if you just handle it yourself.
Perhaps most influential is the financial element. Starting a small business is a risky venture, and many small business owners want to save as much as possible initially.
As a result, they opt to leverage their existing phone numbers or use free business numbers in an attempt to save money.
---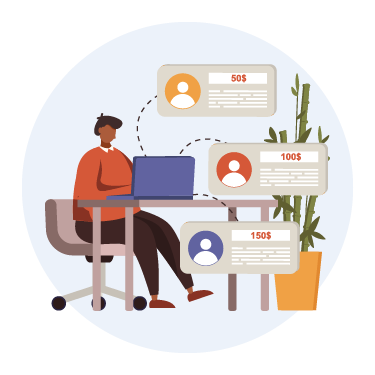 The Downsides of Using a Free Business Number
While it may seem like a great idea to use a free number for your business, it often backfires for a myriad of reasons, including:
The combination of these things can significantly impact how much you accomplish in a given day.
Over time these things add up. You may find your business growing much slower than expected, or even stagnating.
Despite the potential hazards, many business owners continue to use free business numbers. The main reason for this oversight is confusion about investments and expenses.
---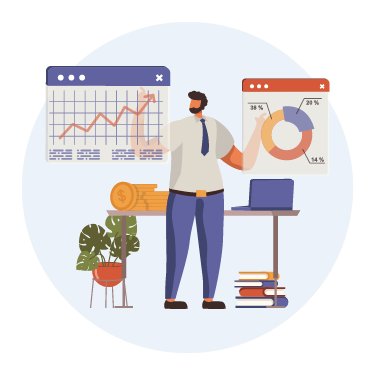 Expenses vs Investments
An expense is money that you spend that simply pays for something. This money leaves your hands and then is gone.
Examples of expenses are things like clothes or gas for your car. You pay for the item because you need it, you use the item, and life continues.
But more than ever people are realizing that investing is an important part of financial health. In fact, a recent survey shows more than half of US households have invested in the stock market.
What separates investment from an expense is that an investment is money you spend that enables you to make more money in the long run.
Your business phone is like the stock market. If you put no money into it, you won't see any dividends.
You most likely already understand this conceptually, but it can be easy to mix the two up in practice. Business phones are a prime example.
---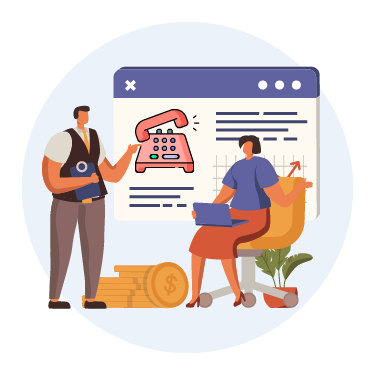 Are Business Phones an Expense or an Investment?
While it may seem like a business phone is an expense, viewing it as such is often unhelpful.
When you view your business phone as an expense, your impulse is to minimize the amount you pay. This is theoretically the best way to handle your money, seeing as anything you spend on your phones is just a loss.
The issue with that line of thinking is that your business phones are actually an investment. The money you spend to upgrade your phone systems plays a significant role in helping your business grow, thus making you more money in the long term.
---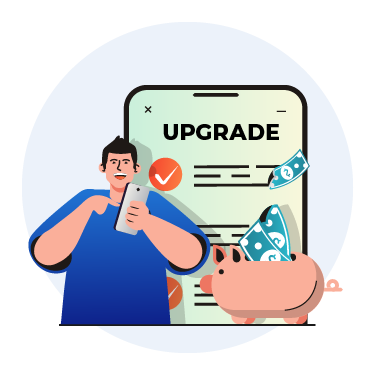 Why You Should Upgrade From a Free Business Number
Given this shift in understanding, it makes sense that you should upgrade from using a free business number.
Using a free number results in large portions of your workday being taken from you. That time could be used to accelerate your business growth, resulting in a net gain compared to the small amount of money you save using a free number.
Additionally, having to answer phones at random in the middle of other projects likely means you aren't able to provide patient and attentive customer service to your callers.
Finding a better solution to your phones can increase caller satisfaction. Not only does this mean you'll likely see more sales, but it also leads to better reviews. Those reviews encourage other potential customers to interact with your business moving forward.
For this reason, it makes sense to upgrade your phone systems. If you're tight on cash, you should consider using a different strategy to gather additional startup money.
But with a plethora of options, what upgrade should you make? What phone service provides the best return on investment?
In most cases, the answer is a virtual receptionist.
---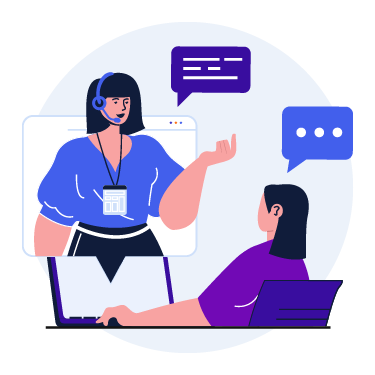 Why a Virtual Receptionist is the Best Investment
A virtual receptionist is a remote receptionist that handles your incoming calls for you. Virtual receptionists connect to your business phone using a virtual phone number.
Any incoming calls are first routed to your receptionist. They answer all calls with professional, friendly greetings and help walk callers through any questions they may have.
Should a caller need to speak with you directly, your receptionist can route the call to you or schedule a callback using the scheduling software included in your plan.
This allows you to stay focused on your important business operations and grow your business faster.
While traditional receptionists require full-time salaries, as well as a dedicated business phone line, virtual receptionist plans start as low as $125 per month, making them an affordable investment in your business.
The fact that virtual receptionists operate remotely also means you won't have to worry about renting a traditional office or storefront. You can maintain your freedom and low overhead while boosting your productivity and business image.
---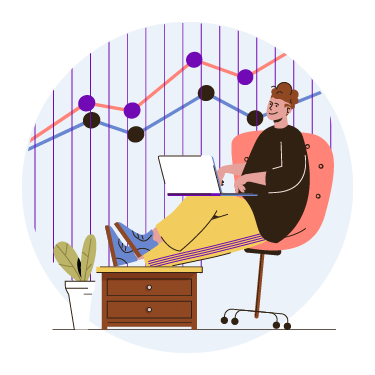 Conclusion
While it may be tempting to use a free business number for your small business, this strategy often costs you in the long run.
You wind up losing time and growing your business slowly as you balance answering calls with other important aspects of running a company.
For this reason, business phones should be viewed as an investment rather than an expense.
Putting money into your business phones will allow you to grow your business and make more money down the road.
The best way to start investing is to sign up for one of Alliance Virtual Offices' live receptionist plans. You'll gain access to a virtual number and a professionally trained receptionist.
These plans are affordable and designed to free you up so you can grow, making them a great way to invest in your business.
Further Reading