Digital Nomads Rate their Top Destinations in Latin America
---
Share this:
We recently spoke to some awesome digital nomads about life (and work) out on the open road. We asked them where in Asia they like to travel, and why this corner of the world is such an amazing place to visit.
Now we're leaving the beaches, temples and heritage of Asia behind. Next, we're jetting off (virtually speaking) to a place of spectacular carnivals, soaring peaks and lost civilizations — Latin America — perfectly encapsulated by travel writer Regis St. Louis, who warned: "Be mindful of what you're getting into: South America can be a lifetime addiction."
As a digital nomad, work and travel go hand in hand. So who better to ask about the best places to lay your laptop than the people out there right now?
We asked Andrew and Emily from 'Along Dusty Roads', Dariece Swift from 'Goats on the Road' and Katelyn Smith from 'The Remote Nomad' about their favorite places to work and travel in Central and South America.
Here's what we learned:
Colombia
"Medellin in Colombia is the pick of the bunch, especially for people who like being based in a city," said Andrew and Emily from Along Dusty Roads. "The story of Medellin is fascinating, and it's a city very much on the up with lots of cultural events and new ventures popping up all the time."
Medellin is located in the Aburrá Valley, a central region of the Andes Mountains, and is the second-largest city in Colombia. According to digital nomads Andrew and Emily, the city has a dark past entwined with gangs, drugs and civil war. But today it's alive with culture, nightlife and a rich entrepreneurial spirit, and a new story is being written in its fascinating museums, vibrant markets, galleries and botanical gardens.
Check out their guide to the top ten must-do activities in Medellin (the city cable car gets our vote).
Bolivia
"In Bolivia, Cochabamba is a great up-and-coming location with an excellent level of infrastructure for digital nomads," says Andrew and Emily. It's described by Lonely Planet as one of Bolivia's "boom cities" with a buzzy vibe and an almost Mediterranean feel.
Some parts of the city are vibrant and prosperous, others are distinctly run-down and poor. Yet overall it remains an affordable city that tends to draw digital nomads for a lot longer than initially planned. For an idea on budgeting, here's what Andrew and Emily spent on their 53-day trip to Bolivia.
Caution: Shameless Plug Ahead! Continue Reading Below ↓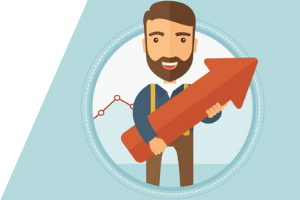 Ecuador
Andrew and Emily's final recommendation is Ecuador. "For beach-lovers, Montañita in Ecuador is a good option. It's in such a beautiful location so, once the deadline is met and the laptop is off, you can jump straight into paradise or a party."
Widely considered one of the best beaches on Ecuador's south coast, Montañita is a beach town located on the Peninsula of Santa Elena. It's popular with surfers, and has its fair share of adventurous activities – ranging from watersports and climbing to all-night parties. Away from the coast, there's plenty to explore in the lush hills surrounding Montañita, the waterfalls at Two Sleeves and Olon, and the Machalilla National Park.
Get the digital nomad low-down on Montañita here.
Guatemala
Dariece Swift from Goats on the Road rates Guatemala as one of her all-time favorites, particularly Lake Atitlan in the Sierra Madre mountain range. "There's just something about Lake Atitlán that gets under your skin, and ultimately makes it very difficult to leave," she says.
"Lago de Atitlán as it's known in Spanish, is the deepest lake in all of Central America and is flanked by three towering volcanoes – Tolimán, San Pedro and Atitlán. There are many Mayan villages surrounding the lake, but there are really only a few that you are likely to visit or relocate to indefinitely."
Among them, Dariece recommends the Guatemalan villages of Panajachel, Paxanax in Santa Cruz la Laguna, laid-back San Marcos La Laguna and San Juan La Laguna. You can also check out how much it cost Dariece to live by Lake Atitlan during her two-month stay.
Mexico
In addition to Guatemala, Dariece rates parts of Mexico highly on her digital nomad radar.
"The Internet is reliable (in most places), the people are wonderful, the food is delicious, and there are many activities for digital nomads – hiking, swimming, gyms, yoga, etc. The cost of living in both countries is very affordable, with apartments costing $500 or less."
Argentina
Katelyn Smith from The Remote Nomad recommends Buenos Aires in Argentina: "This is one of my favourite places in the world and perfect for digital nomads. There are lots of coworking spaces, cafes and good Wi-Fi. Palermo, where I was specifically, feels more like a small city, and has this young, hip vibe. It's big on nightlife, in fact I would say the city comes alive at night."
Check out her video on La Maquinita Coworking Space in Buenos Aires.
According to National Geographic, Buenos Aires is often called the 'Paris of South America' for its soaring architecture and rich European heritage. It's a city of rich contrasts, with Latin American passion, football flair, cute sidewalk cafés shouldering up to glass-clad corporate towers, congested streets, and a sprawling, endless sea of civilization. It's very inch the travel photographer's playground and a fascinating experience for digital nomads.
Chile
Another digital nomad hotspot recommended by Katelyn is Santiago, Chile. The capital and largest city of Chile is a sprawling metropolis framed by the Andes Mountains and surrounded by national parks. According to Katelyn, Santiago has a vibrant entrepreneurial scene that lends itself to a buzzing digital nomad lifestyle:
"There is a lot of investment in the start-up scene from the government making this a place of huge opportunity," she says. "They have 'Startup Chile' which is a program focused on investing grants in startups (people don't have to be from Chile to participate)."
As for finding a place to land, she says: "There are some creative workspaces here, although there aren't many cafes to work from. The city is beautiful – surrounded by mountains and it feels like a smaller city. It's not crazy busy but the people are wonderful. They are like a more laid-back and chilled version of the people in Buenos Aires – and maybe a little more down to earth."
General Travel Advice
After a whirlwind virtual tour of Central and South America, we asked digital nomads Andrew, Emily, Dariece and Katelyn about general travel advice when exploring these fascinating countries. Here's what they said:

Q: What do you need to get by?
A good digital nomad base needs to have affordable accommodation, reliable quick Wi-Fi, cool coffee shops and a reasonable level of infrastructure. That's the bare minimum. If it also has a healthy level of ex-pat influence alongside a lively local culture, and is set in a stunning or lively location, then you're on to a winner.

Q: What challenges should visitors expect?
Finding accommodation is the biggest obstacle. Not only do you want somewhere affordable, but it also needs to be suitable for your working needs, and that's not always easy to find. In parts of Latin America, the Internet isn't too reliable, so it would be very frustrating to lose whole hours of productivity due to lack of a good connection.

Q: What about security?
You need to be careful with belongings. You can't leave your laptop at a table when you go to the washroom at a cafe and you can't work on patios along the streets, or your stuff will likely get stolen. That being said, as long as you take precautions you will be fine.

Always do your homework. Check out recommendations and ratings from people who have visited before, including their reviews on accommodation, places to eat, coworking spaces, and tourist attractions.

And, don't forget your business 'back home'. It's often beneficial when looking for work to have a real world tether to instill confidence in employers, and reassure them that you'll get the job done before going offline in search of adventure. When you combine work with travel, it's important to stay 'grounded' whenever possible so clients and prospective employers can get hold of you – even when your cell signal is low. Consider a VoIP phone as a means to stay contactable, from which you can check up on voice messages anytime you're connected to the Internet.

Got any more travel advice to share? Let us know on Twitter or Facebook, we'd love to hear your digital nomad experiences and share your thoughts. Happy travels!



Want to Comment? talk to us on: