LOS ANGELES – If you've been following the news lately, you've been reading a lot about Bitcoin, an open source peer-to-peer payment network and digital currency that's taking the digital payments industry by storm.
Here are some of today's headlines: A Vegas developer is selling a $7.85 million mansion for Bitcoin. Bitcoin believers see a role for Wall Street. Meanwhile, Silicon Valley is now officially claiming Bitcoin as its own with a $25 million bet. Bitcoin seems poised to revolutionize the payments industry.
Now, Bitcoin is making its debut in the virtual office industry. Indeed, Alliance Virtual Offices is officially the first global virtual office e-commerce platform to accept Bitcoin as a payment method.
Alliance Virtual Offices is known for its innovative moves in the alternative workspace industry. Its mantra: people, place and technology. With the addition of Bitcoin to the payment mix, Alliance Virtual Offices just made a strong technology play.
"When we launched Alliance Virtual Offices, we committed to driving innovation and leadership in the alternative workspace world," says Frank Cottle, chairman and founder of Alliance Business Centers and CEO of Alliance Virtual Offices. "When we recognized Bitcoin's growing impact on the digital payments industry, we moved swiftly to add this alternative currency to our payment options for global clients. We expect to see more virtual office users at home and abroad opt for virtual payment solutions like Bitcoin in 2014 and beyond."
---
Shameless Plug Ahead!
Still meeting in coffee shops? Upgrade your meeting venue without the luxury price tag. Choose an Orlando Meeting Room and book by the hour or by the day. Simple, affordable, professional.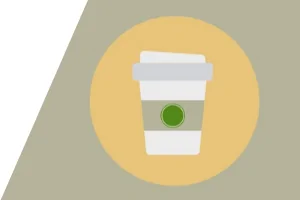 ---
Alliance Virtual Offices has more than 600 locations around the globe. Now, tenants can rely on Bitcoin to simplify virtual office, meeting room and live receptionist payment transactions in a multi-currency world.
Here's a great example of how practical Bitcoin is in the virtual office world: Alliance Virtual Offices clients who are Dutch nationals living in Hong Kong with virtual offices in New York and virtual offices in London can now rely on Bitcoin for seamless transactions without exchange rate fees. In the same way, so can the Atlanta virtual office user who just wants a more convenient way to pay.
"At Alliance Virtual Offices, 'virtual' is literally our middle name. We embrace virtual technologies that make sense for our clients and Bitcoin aligns perfectly with our business needs," says Chris Steele, co-founder of Alliance Virtual Offices. "I've been watching Bitcoin for years and I believe it will play an increasingly larger role in e-commerce in the months and years ahead. We've implemented a secure, hosted system using BitPay, a leader in e-commerce and B2B solutions for virtual currencies, to facilitate Bitcoin transactions safely for virtual office clients around the world."
Here's how it works: Clients can choose from more than 600 virtual office and meeting room locations around the world. Once the location is selected, clients can choose the "Platinum" or "Platinum Plus" plan, and opt to include a Live Virtual Receptionist or Virtual Phone before checkout. After adding the virtual office solutions to their cart – and selecting the lease term and mailing handling options – clients can choose their payment method: credit card or Bitcoin.
"Virtual offices are part of the global economy – and so is Bitcoin," says Mike Sullivan, co-founder and Chief Marketing Officer for Alliance Virtual Offices. "By adding Bitcoin as a payment option, we're making it even easier to do business with Alliance Virtual Offices and demonstrating to clients that we're not only committed to helping them save money on officing but also with the method with which they pay for that officing."