Meeting Rooms and Live Receptionists
Washington Virtual Office Space & Mail Forwarding
Convenient Meeting Space and helpful Live Receptionists
2001 L Street
2001 L Street N.W. Suite 500, Washington, DC 20036
Impress clients with a prestigious L Street business address located in the heart of Washington D.C. Our virtual office plans offer access to state-of-the-art amenities, mail forwarding services, and Live Receptionist call answering support. Thanks to this leading workspace operator, you'll get the most out of your workday with our on-site conference rooms, private offices, networking opportunities, staffed reception and high speed internet access.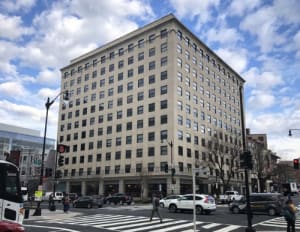 The Ring Building
1200 NW 18th Street Suite 700, Washington, DC 20036
Looking for a recognizable business address in Washington D.C.? Our Northwest 18th Street virtual office comes complete with a local phone number with call forwarding services, access to Live Receptionists, and coworking spaces to increase your company's productivity. Virtual office clients will have the opportunity to network with the nation's most like-minded entrepreneurs and have access to spacious conference rooms, private offices, and more.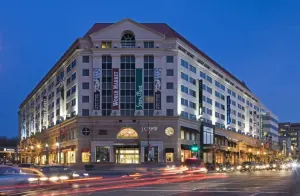 Chevy Chase Pavilion Offices
5335 Wisconsin Avenue, NW Suite 440, Washington, DC 20015
Washington, D.C. virtual offices don't get much better than this fantastic Chevy Chase location at the corner of Wisconsin and Western Avenues. Virtual office clients can work remotely and have all incoming mail and business calls handled by professional receptionists. Reserve a conference room on-demand and work productively with A/V equipment, LCD projectors, and video conferencing.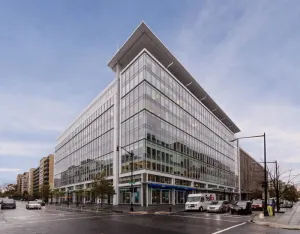 2101 L Street
2101 L Street NW Suite 800, Washington, DC 20037
Set up shop in a striking LEED certified building and gain a recognized business address in Washington DC This virtual office provides various live receptionist services and ticks all the right boxes for independent professionals and growing companies. Mail handling and mail forwarding come as standard, and virtual clients also have on-demand access to a range of fully equipped conference rooms.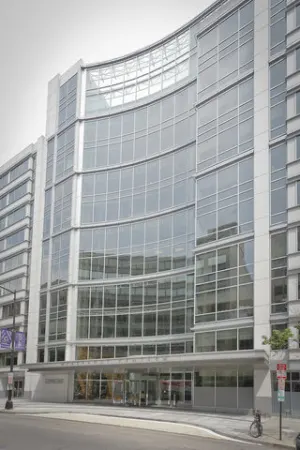 Farragut Business Center
1725 I Street Suite 300, Washington, DC 20006
Give your small business a recognized address and professional office front with this fantastic Washington D.C. virtual office. This location offers exceptional services for independent firms including clerical services, mail handling and on-demand day offices. Virtual office clients can also book a meeting room and greet guests with professional conference facilities in a fantastic D.C. location.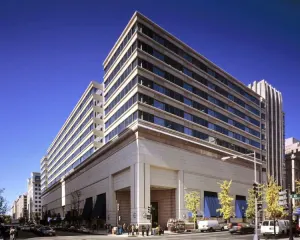 12th Street Office Center
700 12th Street, N.W. Suite 700, Washington, DC 20005
This location offers a good Washington virtual office address. Get the support your business needs at this location, where you will find clerical services, on-demand conference rooms, and more. For more information about this Washington virtual office, call us now.
Connecticut Avenue Office Center
1250 Connecticut Avenue, NW , Washington, DC 20036
This virtual office location is a good business address in Washington. This professionally trained team is ready to support you with a full menu of services and amenities, such as day offices, meeting rooms and live receptionists. For more information about this virtual office in Washington, call now.