A virtual office address gives you
an instant presence, anywhere.
Build trust and credibility with a commercially recognized address.
Establish your business at a commercially recognized address to achieve long-term stability in your chosen market. It's a fast, cost-effective way to build trust and credibility with clients and stakeholders.
Your Virtual Office is much more than a business mailing address.
Make positive impressions and win loyalty.
Behind every Virtual Office is a recognized business center with professional onsite staff, meeting rooms and office facilities. You'll get a commercial address for your business, mail processing with forwarding options, and easy access to onsite meeting rooms for team meetings, client visits and focused work.
Two Plans, 1000+ Locations.
We offer two Virtual Office plans for flexible growth.
Virtual Office
Platinum Plan
0 Hours of Meeting Room or Private Office Time.
Recognized business address.
Receive unlimited letters.
Mail receipt and local pickup.
Access to meeting and private space.
Use for business licensing.
Use for opening a bank account.
Use on website & business cards.
Lobby receptionist to greet visitors.
1000s of meeting rooms globally.
Online notary included for registration.
Virtual Office
Platinum Plus Plan
Up to 16 Hours of Meeting Room or Private Office Time.
Recognized business address.
Receive unlimited letters.
Mail receipt and local pickup.
Access to meeting and private space.
Use for business licensing.
Use for opening a bank account.
Use on website & business cards.
Lobby receptionist to greet visitors.
1000s of meeting rooms globally.
Online notary included for registration.
Need regular access to meeting rooms?
Save an average of 75% on meeting room rental with Platinum Plus Plan.
Grow Your Business,
Flexibly
Unleash Your
Business' Potential
Strengthen your professional reputation.
You've worked hard to build a respected and trustworthy reputation, and a Virtual Office helps maintain it. Take your aspirations to the next level with a company office, a recognized address, secure mail services, and on-demand access to professional workspace for meetings and focused work.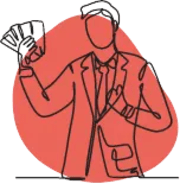 Conserve Capital
for Innovation
Operate efficiently and sustain your business for the long-term.
Avoid the financial excess of a full-time office and gain easy access to professional on-demand space while working wherever you want. Streamline your business and achieve sustainable growth with a workplace solution that maximizes flexibility and supports your remote work style.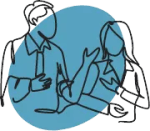 Optimize
Your Location
It's your choice: downtown, edge of town, close to home.
Want to be close to clients, your team, or the competition? Get in on the action with a reputable location in the heart of your target market, complete with professional onsite workspace for client meetings. Choose from 1400+ locations in central business districts and suburban office parks, worldwide.
Modernize
the Way You Work
An office that fits your flexible work schedule.
Work more productively. A Virtual Office combines the convenience and cost-efficiency of working from home, with the professionalism of your own workspace. Built for remote work, it provides a private business environment for meetings, collaboration, and focused work.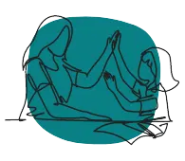 Protect
Your Home Address
Separate your home from your business.
Don't want to publish your home address on your email footer and website? Now you can shield your personal details by using your Virtual Office for marketing purposes as well as public company records, entity documentation, business licensing, and more.
A Safe Place
for Mail
Protect your business and your identity.
Items left in a postal box, or your front porch are vulnerable to theft. A Virtual Office protects your mail and helps prevent data or identity theft. Mail is received by onsite staff, signed-for, and stored securely for ID-verified pickup. Or have mail forwarded directly to your home.
What Our Clients Say
Here's what you can expect from Alliance.
Reviews • Excellent

Alliance Virtual Office Is A Great Service
Alliance Virtual Office is a great service, I have just signed up for a second office with them the prices are very reasonable I'm very happy with them.
Very Easy And Quick Process For Setting Up
Very easy and quick process for setting up my Virtual office. Customer service was second to none. Would highly recommend.
Thank you as your services are very necessary for anyone starting or growing a business. The staff is both knowledgeable as well as friendly and helpful.
Virtual Office Space Features
Work-Ready Company Address
Work remotely or book office space with a fully-equipped, flexible virtual office. Use your new address to receive important documents, expand local marketing, and solidify your presence at a location of your choosing.
Secure and Convenient Mail Pickup
Take action on junk mail before it invades your personal space. Rest easy knowing your mail and packages are safely held with ID-verified pick up. Protect your items from theft and your home from clutter.
Freedom and Flexibility with Mail Forwarding
Work from anywhere with ease. Choose to have your mail forwarded directly to your home or workplace on a daily, weekly, bi-weekly, or monthly basis. Save money on gas and time driving, freeing you to grow your business.
On-Demand Workspaces
Avoid losing time and energy to distractions. Book a private office, workstation or team space whenever you need it. Fully furnished and ready to support your productivity, these spaces are available whenever you need a quiet work environment or want to surround yourself with like-minded professionals.
Private Meeting Space
Protect your privacy and support your remote work style with on-demand meeting rooms. With flexible hourly rates and on-site support, you always have a professional, personal place to meet with clients, present ideas, and engage with your team.
Friendly and Professional White Glove Services
Simplify your day with friendly, professional support. Any questions about your plan, amenities, or general business functions are provided by professional on-site staff or by our support team. By phone, online, or in-person, you always have the help you need.
At-the-Ready Office Amenities
Save space in your home office without sacrificing efficiency. Each virtual office location includes a range of convenient office services including copying, printing, shipping, and access to essential office supplies. Everything you need to support your remote work in one centralized location.
Substantially Discounted Meeting and Office Space
Save 50 percent or more on space rental. Book a meeting room or office space whenever you need at massively discounted rates with our monthly workspace subscription, Platinum Plus. Add convenient, affordable work and meeting space options to any Virtual Office plan.
Frequently Asked Questions
What is an Alliance Virtual Office?
A Virtual Office from Alliance is a combination of on-demand space and address services for the remote worker. It provides professional offices and meeting rooms, with a corporate address for receiving mail for local pickup or forwarding to an address of your choice. It allows entrepreneurs to have a physical presence throughout the US and globally, without committing to a full-time office lease. Additional services include a professional live receptionist service, a business phone number, and a VoIP phone system.
What is the difference between Alliance Virtual Offices and a PO Box location?
A PO Box is a mailing address typically located at a retail postal store (also known as "pack and ship" store). A Virtual Office from Alliance provides a business address with a professional, fully serviced office that can be used to meet clients, work in privately for a day, or carry out any other typical office requirements.

Our addresses can be used for mail, as well as important requirements such as business licensing and LLC formation. The center is professionally staffed and equipped with ready-to-use workspace, enabling established entrepreneurs and startups to work and conduct meetings on-demand. Our virtual office centers are typically located in central business districts or suburban office parks occupied by other professional, entrepreneurial and startup communities.
Can I view the Virtual Office before signing up?
Yes. We will be happy to arrange an appointment for you to visit the building. Please contact us and we will arrange a time for you to visit the center.
I want a virtual office. Where do I start?
Start by searching for a Virtual Office location on our website. Simply type in a city, postal code, or US state.

Once you have found a Virtual Office location, select a plan from the options available. Platinum is our standard Virtual Office plan, and Platinum Plus includes access to meeting rooms for a set amount of hours each month (in most cases this is 16 hours, but some locations offer fewer hours).

You can add services at any time, such as mail forwarding, a Live Receptionist service, or a Virtual Phone plan.

Need help choosing the right service for your business? Chat with our team online or contact us here.
Can I use a Virtual Office for business licensing?
In most cases, a Virtual Office can be used for business licensing. Some industries have restrictions, but the majority of businesses we work with have had their licensing approved with a Virtual Office. Some Alliance centers will also hang the company's license at their office location. Please chat online with Alliance's support team or contact us for specifics on each center.
Can I register an LLC using a Virtual Office?
A Virtual Office address can usually be included on the Articles of Organization for LLC or entity registration. We advise reviewing the requirements in your state as regulations change from time to time.

To learn more, read our guide about registering a company using a virtual office address: Using a Virtual Office for LLC Registration.
Does my Virtual Office include a business phone number?
A business phone number with a full VoIP system and easy-to-use iOS or Android app can be added to any Virtual Office plan for an additional $30 per month.

Alliance's Virtual Phone plan also includes a toll-free or local area code and a 411 directory listing. You can make calls with this phone number to keep your personal phone number(s) private.

Established businesses with an existing business phone number can continue to use their own number. Alliance will help you port your existing business number into our system for free.
What does the setup fee cover?
The setup fee is a one-time charge for new Virtual Office agreements, currently $29. This charge covers the cost of our comprehensive onboarding process, including an online notary service, and keeps your monthly costs lower. Read more about the setup fee here. Unlike our competitors, we don't charge a setup fee for Live Receptionist plans, Virtual Phone plans, meeting room rental, or coworking subscriptions.
How often is my mail forwarded and what is the cost?
Mail forwarding can be added to any Virtual Office plan quickly and easily. Mail can be forwarded on a daily, weekly, bi-weekly, or monthly basis, starting from just $10 (plus postage or courier fees).

If forwarding is not required, mail can be collected at the center during business hours at no additional cost. Up to three people can be nominated to collect mail on behalf of your company.
Is there a charge for picking up mail?
No. There is no fee to pick up mail from your Virtual Office address. You can visit your center to collect mail as often as you like during business hours.

Up to three people can be nominated to collect mail on behalf of your company (ID required).

Alternatively, mail forwarding can be added to any Virtual Office plan quickly and easily. Mail can be forwarded on a daily, weekly, bi-weekly, or monthly basis, starting from just $10 (plus postage or courier costs).
Who manages the Virtual Office centers?
Our center partners are predominantly independent workspaces and business centers that provide high quality amenities and professional services. We have a close relationship with the centers in our network, often extending to several years and even decades.

While most office products are provided by our center partners, Alliance does provide a Live Receptionist service directly. Find out more about our Live Receptionist service here.
Does a Virtual Office include meeting room usage?
Alliance's premium 'Platinum Plus' Virtual Office plan includes additional hours of meeting room and office usage, every month (hours vary depending on location). Our standard Virtual Office plans don't automatically include meeting room usage – plans can be easily upgraded, or onsite meeting space can be booked by the hour as needed.

Find a meeting room on the Alliance Virtual Offices website and book online or over the phone.
I need an occasional office or meeting room for a few hours per week. Can you help?
You can easily book office space and meeting rooms through Alliance on an hourly, half-day, or full-day basis. Find your nearest venue here and book online or over the phone. Our team confirms your booking with the center, including any special requests. For frequent usage, you may like to consider our Platinum Plus Virtual Office, which includes additional discounted meeting room or private office usage each month. The number of hours included in the plan varies by location.
How do I find out about current Virtual Office promotions?
We update our promotions every month. Please check our website and this list of Promo Codes for the latest special offers.
What is a CMRA and why do I need to complete Form 1583?
This process legally authorizes us to handle mail on your behalf. This is a requirement under U.S. Postal Service regulations to safeguard your business against fraud and other concerns such as identity theft.

You will need to complete, sign, and notarize CMRA Form 1583 so that Alliance and our center partners can receive mail on your behalf.

This process must be completed each time you set up a Virtual Office or a new business address with Alliance Virtual Offices.
My company uses a DBA. Can I receive mail addressed to both the company name and its DBA at my Virtual Office address?
Yes, but there is an additional fee per DBA. Each Virtual Office address is unique to one business entity which can include any DBAs registered to that company.
Can I sign up for multiple Virtual Office addresses?
Yes, you can purchase as many Virtual Office addresses as you wish. You will need to notarize and submit a USPS 1583 form for each Virtual Office location.
Is there a weight or size limit on parcels for the mail handling service?
Yes. Under normal circumstances we cannot accept any items exceeding 10 lbs (4.5 kgs) in weight, 18'' in dimension, or 1 cubic foot in volume.

Under special arrangements, virtual office clients may arrange for larger or heavier items to be delivered to the business center. Normally, the center manager will ask you to collect the package in person on the same day as delivery.

Please contact us prior to arranging delivery so we can confirm whether the center is able to meet your requirements for larger items.

Alliance will not accept items containing any dangerous, live or perishable goods and shall be entitled in its absolute discretion to return uncollected items or refuse to accept any quantity of items it considers unreasonable or unlawful.