Free and discounted. Those are the buzzwords this summer at various companies both in the U.S. and across the world.
Main Virtual Office, a provider of phone answering and virtual office services, just rolled out a free two-week trial for first-time clients. And Servcorp is offering 50 percent off its virtual office space in the Philippines.
With its free offer, Main Virtual Office is marketing to business owners who need additional front office help but aren't sure a virtual office is the right solution. Main Virtual Office's receptionists answer calls, take messages, fill orders, set appointments, transfer calls to any employees and more. Main Virtual Office is letting people take a test drive to see first-hand how its virtual office services can help their business maintain professional service and image while reducing their overhead.
[custom_block description='Need a business address? Get an instant presence anywhere with a
Virtual Business Address.
1000s of locations to choose from. Professional service and unbeatable value from just $39 per month' image='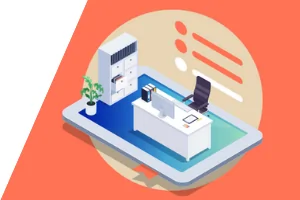 ' link='
Sign up today!
']
Meanwhile, Servcorp Philippines is offering 50% off on the price of virtual offices in August. The deal is good at any location a business chooses in Makati City, Metro Manila. Businesses can choose from several packages, including Communications, Address, Meeting Rooms, Platinum, and Platinum Plus. Servcorp works to make it easy with online registration forms. Right after signing up, companies should be able to activate and use the virtual office immediately.
As part of the deal, Servcorp is also offering special access to Servcorp Online, a web-based platform that lets you access information about your business, manage tasks and calls, and reserve boardrooms for important business meetings.
So which would you prefer? A two-week free trial that lets you kick the tires of a virtual office provider of half off the first month? I suppose it's six of one and half a dozen of another at some level. The difference, typically, is that the two-week free trials on virtual offices come with no strings attached. Sometimes discounted introductory virtual office specials come with a six-month commitment. So be sure to read the fine print when you take advantage of virtual office promotions.