---
---
Q: What are business centers doing to ensure safety of meeting spaces?
A: Business centers have dramatically expanded safety protocols in light of the pandemic by increasing cleaning and sanitizing practices, keeping seating distanced, incorporating touchless technology to decrease high-touch areas, reducing occupancy levels within spaces, and improving air filtration systems.
---
Research has found that remote meetings generate, on average, 10.43 ideas. On the other hand, in-person meetings generate an average of 13.36 ideas.
It probably comes as no surprise that many companies have pivoted towards technology-enabled, remote meetings particularly in the past year.
And why wouldn't they?
Not only are companies trying to do more to keep employees safe, the convenience of entering a Zoom meeting room is seemingly unmatched. Additionally, more and more people are abiding by the "This meeting should be an email" mantra.
However!
The value of having an in-person meeting should not be underestimated. The benefit of face-to-face interactions with like-minded colleagues and potential clients makes an impression that cannot be beat.
In the era of a pandemic-riddled society, where office buildings and coffee shops alike are closed to the general public, you might be struggling to find a space that is best suited to conduct meetings.
Perhaps you've given up and relinquished the fact that, "There are no meeting rooms near me!"
But you would be wrong.
Actually, you may be surprised to know just how many meeting rooms are in your area that are abiding by safety protocols.
From small meeting rooms for one-on-one client meetings, to roundtable discussions with teams for a company's next big project, there are a variety of meeting spaces perfect for fostering creativity.
Still, the revelation of attending a meeting in your pajamas seems too good to give up.
However, having a get together with colleagues in a well-equipped meeting room is the ideal environment for innovation.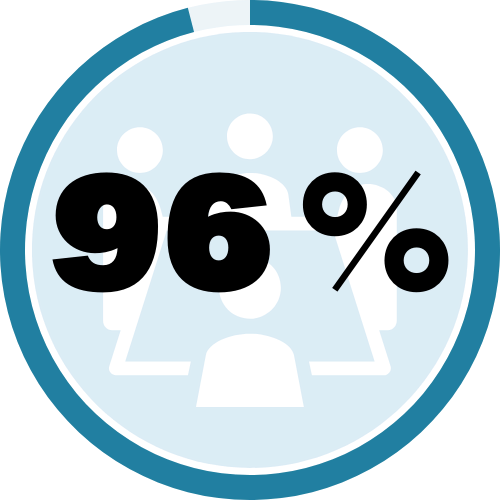 Even 96% of small businesses, which traditionally try to keep expenditures low, believe that in-person meetings yield a return on investment, making them that much worthwhile
One of the best parts about a good meeting space is that they are traditionally used for informal gatherings, as opposed to boardrooms reserved for board members or conference rooms that are usually used for large, formal events, so there is less pressure and more time for collaborating.
But…pajamas.
Understandable. The convenience of remote meetings is evident, but after over a year of spending hours in front of their computer screen to say 5 words and then hit mute, you might be feeling a little fatigued.
This alone should be enough to understand the importance of an in-person meeting, but there are a multitude of reasons why you should have a meeting room as part of your professional arsenal.
---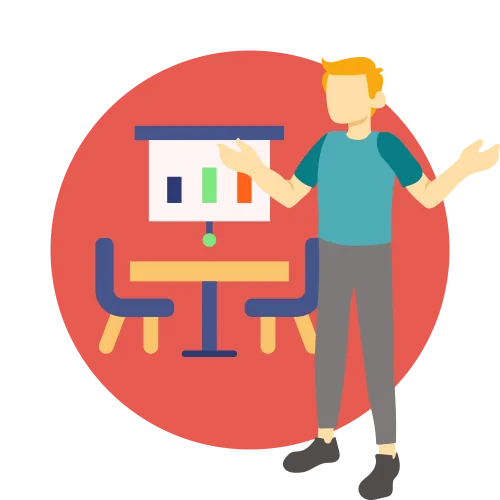 Why You Need A Meeting Room
Maybe your employer has never heard of the term "Zoom fatigue" and believes that meeting multiple times each week will make up for the productivity loss that they believe is caused by remote working.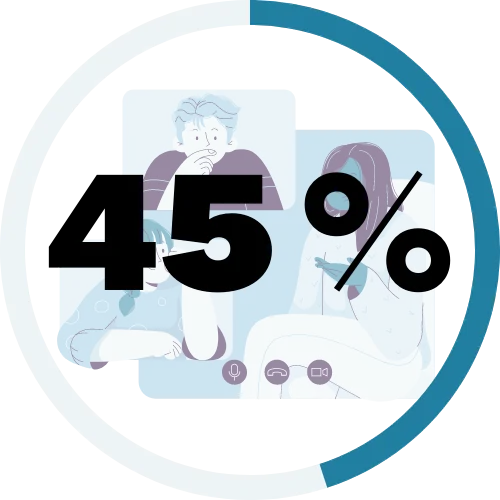 In fact, a study by cybersecurity firm Twingate showed that 45% of employees claim they have attended more meetings during the pandemic than when working in the office. This is compared to 21% who said they have attended fewer meetings.
Even if you still work remotely and don't have a physical company headquarters to meet in, finding a cheap meeting room in your neighborhood can make a world of difference in your work. Plus, a change in scenery can greatly improve morale.
But that's not all!
Meeting rooms provide a more professional setting than a coffee shop, and are much less distracting when trying to create meaningful connections with like-minded professionals. This is especially important if you need to discuss sensitive, private subjects like performance reviews or salary negotiations.
Additionally, you may find that having a meeting space set up in your own home can lead to numerous distractions or simply lack necessary resources.
Think about this:
You have a big presentation coming up at your next team meeting. But your kids are still homeschooling, may not have great awareness of their noise levels, and you're desperate to have some privacy.
Maybe you also need certain tools or faster connectivity to present your colleagues with your best work. If you are lacking these workplace necessities at home, finding a meeting space can be a safe haven for struggling workers.
Having a meeting room doesn't mean the entire team has to be in the same space as you necessarily — it can simply mean you have a pleasant, quiet atmosphere to network, collaborate, conduct a presentation, and ensure that a meeting runs smoothly.
This will keep you from getting flustered and frustrated, as well as save your colleagues or clients a lot of trouble.
Not only that, but when you're searching for "meeting rooms near me," you can also seek out specific amenities and presentation facilities that are catered to your needs, such as:
Fast and Reliable Wi-Fi
Air Conditioning and Heating
Presentation Equipment (projector, HDMI cords, etc.)
High Ceilings
Soundproof Walls
Ergonomic and Adaptable Furniture
Smart-enabled Tools
Printer/Scanner/Fax machine
Having all of these resources as part of your meeting makes a great first impression on potential clients, while also ensuring a high level of productivity and professionalism.
Instead of dealing with the lack of adequate workspace and distractions of home life, renting a meeting room near you can be an easy solution to one of the biggest challenges facing the increasingly distributed workforce.
Of course, it is more cost-efficient (read: free) to simply conduct your business at home or even in a local coffee shop. But is renting out a meeting room really that expensive?
For some companies, the short answer is yes. But this is only because many organizations pay for more meeting space than is necessary for their teams.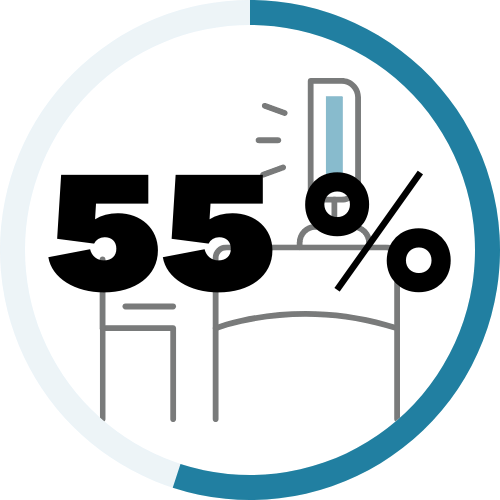 A report by sensor technology and software firm Density showed that 55% of space in meeting rooms that accommodate more than 12 employees is wasted.
This has led to the emergence of smaller, much cheaper meeting room alternatives to better suit small teams or just one-on-one meetings.
For example, a quick Google search of "hourly space rental near me" pulls up companies like Liquid Space, which provides on-demand, meeting rooms that can be rented by the hour and cost as low as $15 per hour.
So gaining access to a fully-equipped space is becoming increasingly more attainable in recent years, and doesn't make a dent in your wallet.
Overall, when seeking out a public meeting room with cost-effective rental rates, consider the following before making a concrete decision:
Budget
Finding a budget-friendly meeting room is crucial to make it worthwhile

The price of a meeting room should include the rent (typically on an hourly basis), catering, and any amenities you need that are not included with the base price

Purpose
Is this a client presentation? Or are your sales team members meeting for a training session?

Whatever your answer is will dictate what type of meeting room you need
Location
Remember that participants will be commuting from various places, so be mindful of the distance they will have to travel when deciding the best area for your meeting room

Equipment
Identify which amenities and tools you need, which are included with the meeting room rental, and which ones cost extra

For instance, you may need a projector or a whiteboard for a presentation

Catering
Depending on the length of the meeting, you should be prepared to offer, at minimum, snacks and refreshments to attendees

Lunches and snack breaks can actually be good for meeting engagement and gives you a chance to have more informal discussions with attendees

However, be mindful of any dietary restrictions participants may have
---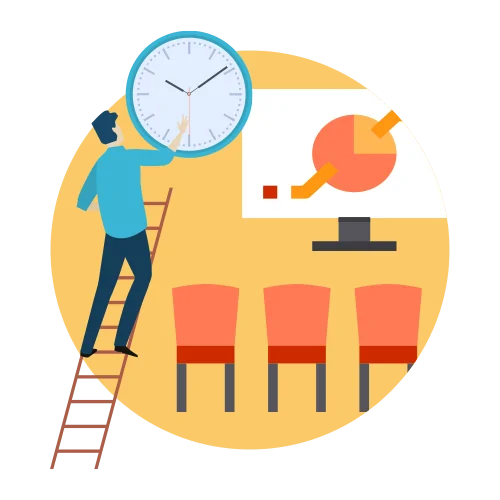 How To Improve Meeting Rooms
If you've finally settled on a meeting room that best suits your needs, your next endeavor is to curate the space to ensure that it is inspiring, comfortable, and drives innovation.
But first, think about what role you want the meeting room to play:
What are you trying to accomplish?
Will you be meeting with team members or potential investors?
Does the layout of the meeting room mesh with the purpose of your meeting?
How do you want to present yourself to those you are meeting with?
Once you have an understanding of your own bottom line, the fun (yes, fun) part of outfitting the meeting room can begin.
This requires identifying the optimal design choices that make meeting space inspiring, and executing it in a way that incorporates your company's branding.
You could feature color schemes that reflect the company's logo or include decor that demonstrates your company's persona. This could range from modern, minimalist, rustic, or biophilic design that brings the outdoors inside.
Whichever theme you decide is best for your company's image, it is important to have it planned out and ready to go when preparing to set up your meeting room.
Another essential component to consider is how to make the meeting space a safe, clean environment that people will feel comfortable in.
Even as some areas begin to see a slight return to normalcy, the health crisis continues to be a source of anxiety for many.
In order to keep the meeting space as safe as possible, you should ensure that the room is equipped with:
Air ventilation
Enhanced cleaning protocols
Distanced seating and times between meetings
Sanitizing stations
Touchless technology for entry, lighting, and HVAC systems
You should also consider conducting health screenings and temperature checks before individuals are allowed access to the room.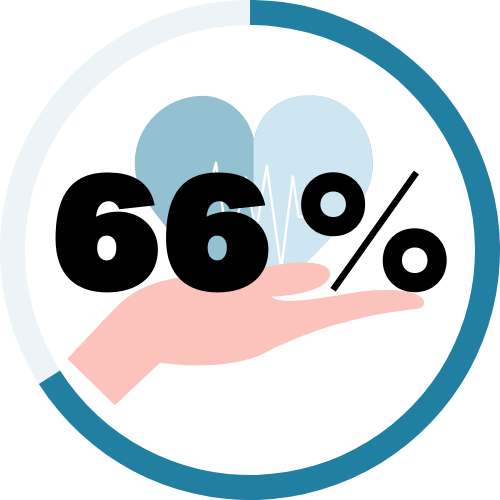 According to research conducted by Envoy and Wakefield Research, 66% of 1,000 respondents are worried about their health and safety when it comes to returning to the workplace, so executing the right practices can calm the minds of potentially worried participants.
Not only will these updates be necessary to ensure the health and safety of occupants in the meeting room, but it will show that your company prioritizes the wellbeing of both employees and guests.
But you can do even more to ensure that any attendees are safe and healthy within your meeting room, but it will take more than just increasing cleaning protocols.
It's up to you to actually communicate the changes your company is making in response to this health crisis. Being transparent and explicitly informing employees and clients about the alterations your organization has made to prioritize health and safety will be key in easing anxieties.
One of the biggest trends to emerge from the pandemic has been workplace agility and flexibility. This doesn't just stop at work arrangements — your meeting room should also abide by this necessary norm.
But how can you integrate flexibility within the meeting space? Ask yourself the following:
Can furniture be easily moved around?
Can the room be agile to meet the specific requirements of the meeting?
Can you easily incorporate your own company's branding?
Can the room support virtual tools for remote attendees?
Ensuring that the meeting space is modernized to accommodate the new needs of the workforce not only shows your colleagues and clients that you are open to progress, but it also proves that your company does not shy away from the most innovative workplace trends.
Offering flexibility means more than just balancing both in-person and remote workers — incorporating it shows that your company wants to be diverse and inclusive to workers from all backgrounds.
To further ensure that the space is inclusive to all, be mindful of how accessible it is. For instance, it would be wise to choose a space that is in a convenient location, wheelchair accessible, and easy to find for newcomers.
Beyond the layout of the office, you also want to incorporate essential office-like amenities that most would expect from a meeting setting, such as: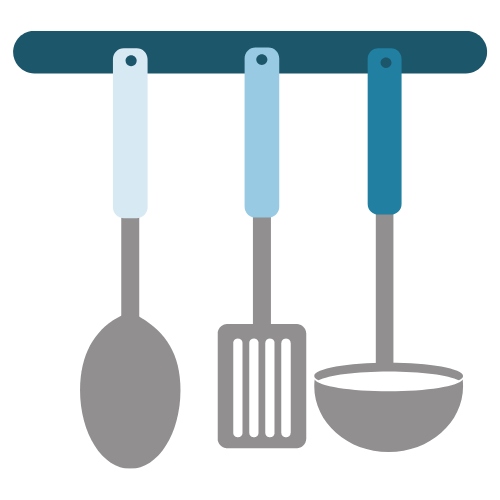 Kitchen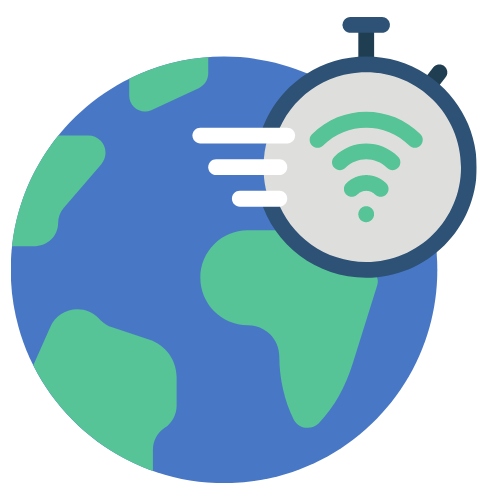 Fast Internet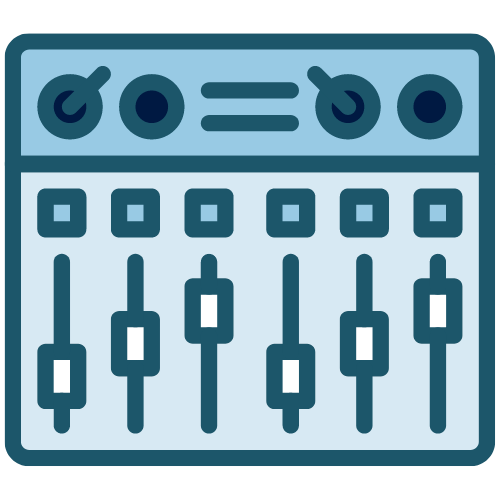 Audio Equipment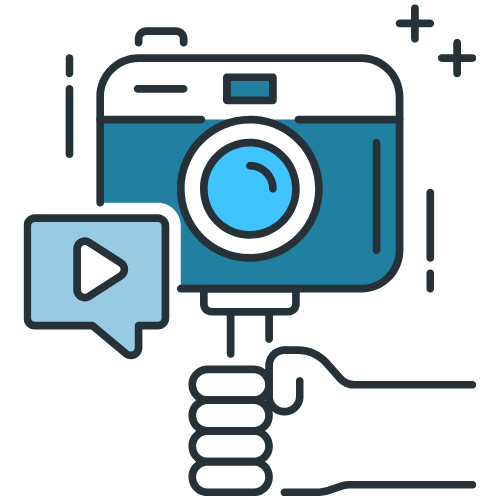 Audiovisual tools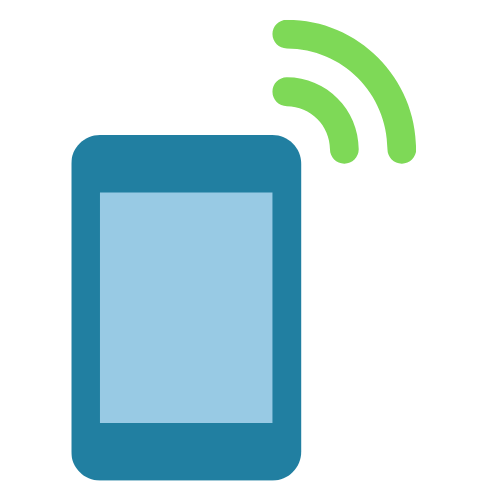 Phone connection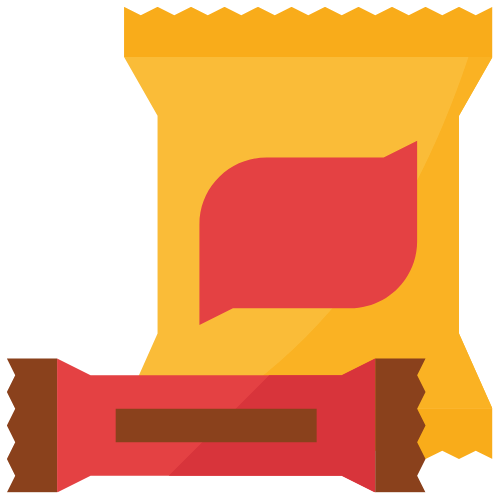 Snack, catering, and refreshment options.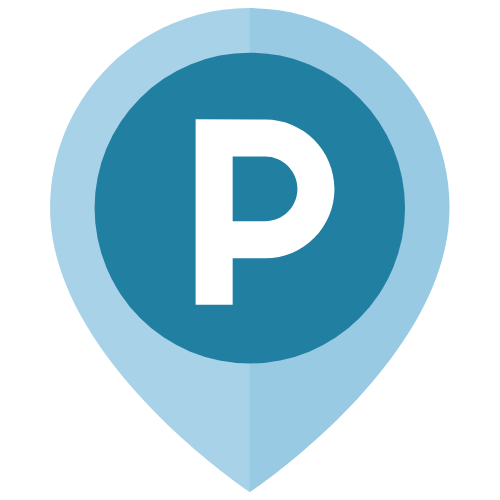 Convenient parking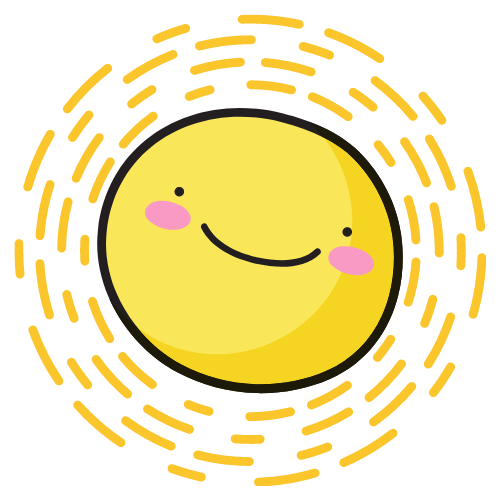 Natural lightning
Comfortable furniture
Approach the space with hospitality in mind, and you're guaranteed to have a focused, creative, and innovative conversation with whoever you are meeting with.
---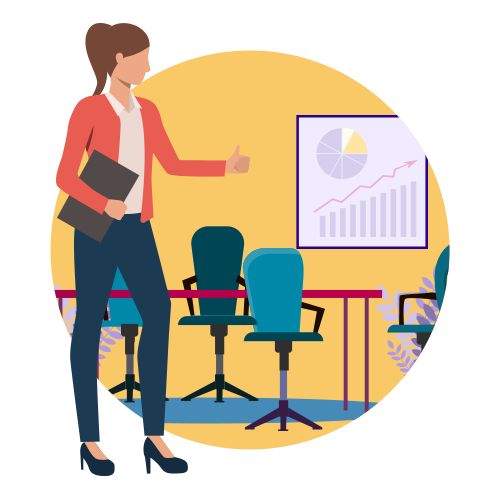 Best Meeting Practices For Effective Meetings
Do you have an idea of what you want out of your meeting room? Great!
Now is the time to effectively apply these needs to your meeting space in order to conduct the best meeting possible. Being aware of each person's needs will help kickoff a session that is beneficial for both the presenter and attendees.
First, let's take a step back and look at what needs to be done before the meeting itself.
For starters, ensure that all participants can attend the meeting on the date you've selected. If not, be ready to have the resources needed to support virtual attendance.
Next, you can ensure that the meeting runs smoothly by creating an itinerary or schedule and setting objectives to make the best use of your time.
Having a clear and concise schedule ready to go allows you to properly present your material, while also committing to a professional setting for participants.
For instance, if you have only 30 minutes to pitch your business to a potential client, you should not waste time on drawn-out introductions, and be prepared to give an enticing proposition that reels the attendees in.
If it's a more informal meeting, have some icebreakers or activities ready to go so attendees can feel more comfortable with one another.
Additionally, be purposeful and clear about the goal of the meeting beforehand. Not only does this help prevent lengthy side discussions, but it also keeps the meeting on track and allows people to be ready to contribute when the time comes.
Any potential questions or comments should be reserved for a Q&A at the very end, but again, should be time-restricted so as to not deter from the bottom line.
Don't forget to have someone take notes that can be used as a reference by attendees in the future.
Once you've laid out the basis of the meeting and how you want it to run, you can start thinking about the physical space itself and how an optimal meeting room can help in fostering an innovative gathering.
Here are some of the most crucial factors to consider when identifying the best meeting room possible:
Space: Give everyone some room to breathe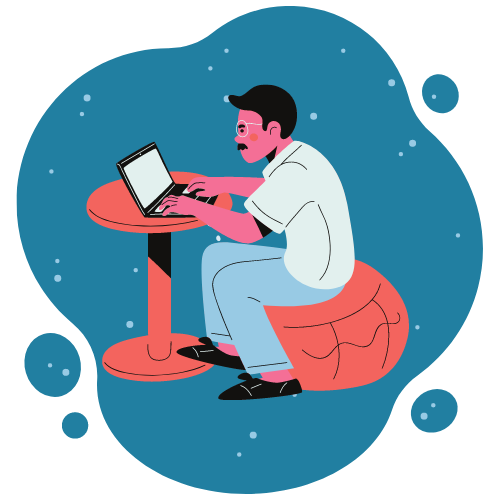 Make sure the meeting room does not feel overcrowded, which is especially important for physical distancing protocols
Having a bigger room is better than having one that is too small
Take a headcount of everyone that will be attending to find the best room to fit everyone comfortably
Lighting: Please, no more fluorescent lights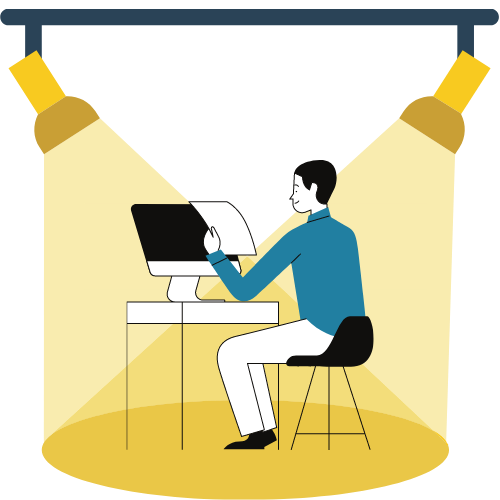 Finding an inspiring public meeting room with large windows is ideal, as it can have a direct impact on attendees' moods
Research has shown that employees in offices with optimal natural lighting saw a 56% reduction in headaches
If natural lighting is impossible, look for alternative good lighting that that sparks innovation
Design: Have fun and think outside the box!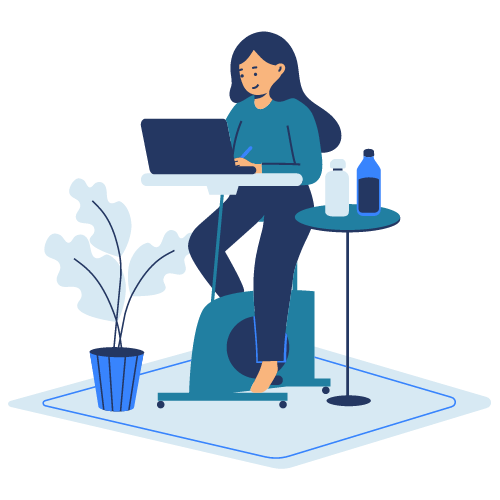 Incorporate comfortable bean bag chairs, oversized furniture, or accent walls
Choose quirky patterns, colors, and textures to make your meeting stand out
Layout: Throw out traditional conceptions
Having a unique layout is another way to help spark creativity and inspiration among both you and the participants
Layouts can range from pod seating, clusters, circle, mixed seating, semi-circle, cafe style, hollow square, classroom, lounge, and more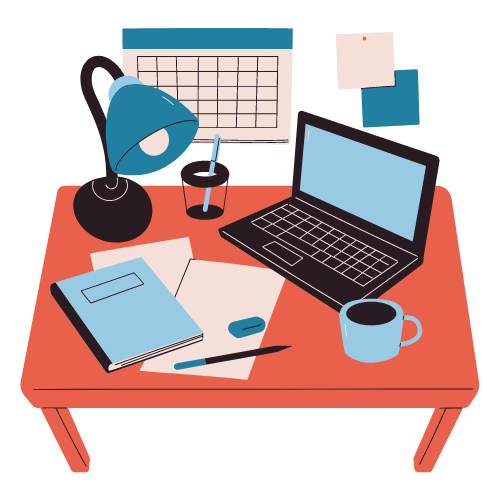 Choosing the right layout will depend on the purpose of your meeting. Whether it's a training seminar or brainstorming sessions, the layout of the meeting room can help make a meeting that much more effective.
However you decide to equip your meeting room, just be sure of one crucial aspect — it reflects your company's brand. Without a touch of your business, you risk losing your identity and focus.
Remember, conducting a professional meeting starts with a good first impression, and having a well-equipped, optimally designed meeting room plays a significant role in this.
---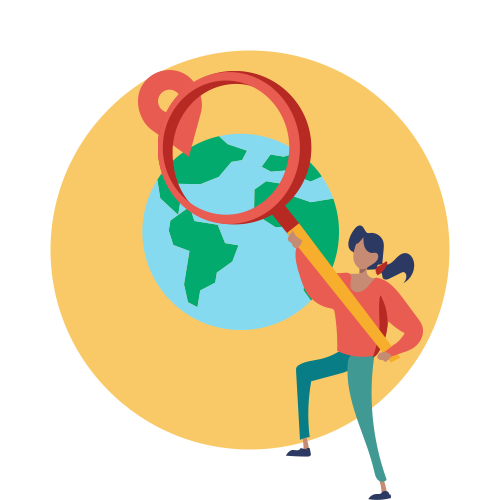 How to Find Clean, Safe Meeting Rooms Near You
Even without an office space, you can book a clean, safe meeting room on an as-needed basis, which is particularly ideal if you have distributed employees or your business requires a lot of travel (think, real estate agent or courier business).
You can scour the web searching for "meeting rooms near me," or you can turn to the reliable services that Alliance Virtual Offices provides starting at $10/hour.

We work closely with our business center partners to help them operate safely, and with continuity, during this pandemic.
Not only does Alliance help you find meeting rooms available in your area, you can easily book them when you need, whether it's by the day or even by the hour.
Once you're booked, Alliance will take over the sometimes cumbersome task of preparing the meeting room for your arrival, so you have more time to prepare for your upcoming meeting.
From the moment your guests and attendees enter the space, they will be greeted by Alliance's staff to help lay out the foundation of hospitality and ensure that everything runs smoothly.
When you're struggling to find meeting rooms near me, you can turn to one of our private and spacious meeting spaces located around the world.
Not only do you get to use a fully-equipped room, Alliance meeting room users can also enjoy access to:
Concierge services
On-demand meeting space
On-site support
Flexibility
Various space types
Budget-friendly rooms
Alliance is passionate about catering to your needs, so you can also customize our meeting rooms for rent with extra amenities that can better guide your meeting. Personalization, professionalism, and hospitality are guaranteed with an office from Alliance.
---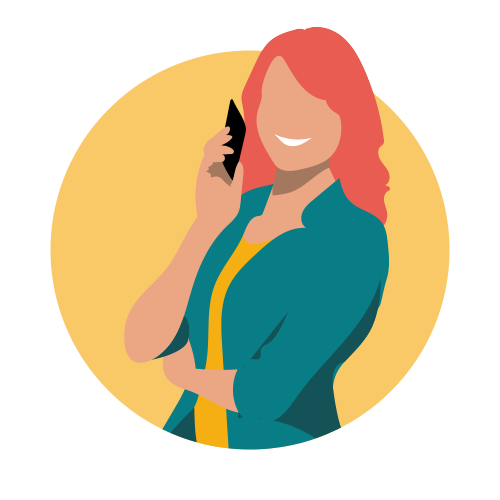 The Perfect Alternative To Offices
Professionals across all industries know by now that the global workforce is changing at the speed of light.
The days of standardized 9 to 5 schedules and lengthy conference room meetings are gone, and flexibility will reign king for the foreseeable future. This means that we must make an extra effort to support collaborative processes in an increasingly distributed environment.
Companies large and small are pivoting away from the rigid structures of the "Before Times," and moving to adopt a more hybrid approach that allows their employees to work in the office, at home, and wherever else they are most productive.
Understanding this requires making your own adjustments to how you work and conduct meetings will be essential in modernizing your professional practices. And with a meeting room, you can bridge these worlds in an optimal way.
Not only can you get your own work done in these on-demand meeting rooms, but you can help boost engagement with colleagues and clients, build morale, and nurture team-building in a way that benefits all parties involved.
So whether you're a solo entrepreneur, or an employee of a business that needs a temporary corporate meeting space, renting out a meeting room can offer a one-of-a-kind solution.