When you think about the future of work, what springs to mind? Automation? Meetings in augmented reality? Artificially intelligent receptionists? Despite people's preoccupation with all things high-tech, the more immediate future of employment lies in remote work.
Advancements in technology mean the archetypal 9-5 office set up is fast becoming a thing of the past. Across the globe, the steady rise of people working from home continues (in fact, 70% of people are already working remotely at least once a week, according to IWG). Additionally, statistics show that 80% of large US companies will continue the shift to a more flexible workforce.
In 2017, the fourth most popular job search term was "remote/ work from home" – and we'd make an educated guess that it ranks even higher now. All this data points to the idea that telecommuting is great, both for the employer who saves money on office space and the employee who saves time on commuting – time that can be spent on being productive.
However, as with most things, remote working isn't without its challenges. Before you make the move, be diligent and discerning: find the right company and look for evidence that shows they know how to run a remote workforce.
Ask yourself the following: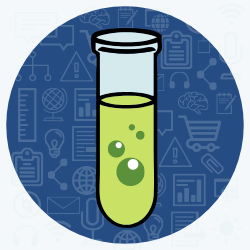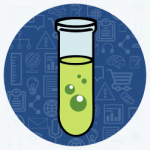 1. Is remote work an experiment or a practice?
When searching for a remote role, think about whether remote work is intrinsic to the company or if they're experimenting with the concept. If it's a common practice, seek to understand their goals, objectives, KPIs and company values.
A lot of great companies that have remote work as part of their practice go to great lengths to make their efforts publicly available. Take Zapier, a tech company that allows customers to integrate web applications, as a prime example.
Zapier has been employing remote workers since it was founded in 2011. In fact, they're so well versed in the practice, they've even written a book about running a remote team which is available to download from their website.
If remote working is relatively new to the company, think about whether they've developed a strategy, or if they're just "winging it". If they do have a program in place, try to understand what they're trying to achieve in terms of KPIs and how you can help them get there.
"When I worked in an office environment, I could be passive about social interaction because it was an inherent part of my day. On a remote team, much of our communication is written in tools like Slack. While I love communicating via emojis, it's not the same type of communication that feeds my extroverted soul."
From the 'How to Thrive as an Extrovert' chapter of Zapier's remote working book.
Before applying for a remote role, research the company's expectations when it comes to practical aspects like working hours and communication. For example, will you be expected to carry out your work during regular business hours, or can you start and finish whenever you want as long as the job gets done?
It's also a good idea to work out how much autonomy you will have over your day-to-day schedule. Micromanagement is often cited as the biggest gripe employees have with their bosses, but as a remote worker it might not be as much of an issue.
Still, it's important to know if you'll be expected to manage your own time and deadlines, or if these will be clearly outlined by your manager.
Anyone who works remotely will tell you that despite its many perks, it can get a little lonely from time to time. Consider whether working in isolation is something you'd be happy doing, or whether you'd prefer to opt for a workplace that lets you work in-house occasionally.
---
---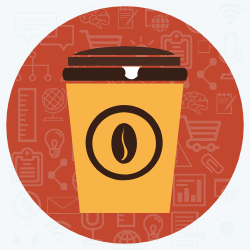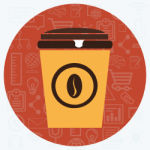 2. Access to a physical workspace
If you're looking for a remote job because you have dreams of working in your pajamas from your bed, you might want to reconsider. Boundaries are an important thing to establish, and we've found that while remote work offers amazing flexibility, it's more important for productivity and mental wellbeing to retain some of the practices found in a traditional office.
Home
If you decide to work remotely from home, set up a desk in a spare room that's clean, uncluttered, has natural light and – ideally – contains plants.
You can also use a living room or dining room, but you do it at the risk of being distracted. Even in an empty house it can be difficult to resist the domestic urge to dust the cobwebs, put the dishes away – or whatever many distractions you're particularly prone to.
Most importantly, invest in quality furniture – including an ergonomic chair that will support your back and encourage good posture. Don't overlook this for your long term health and wellbeing.
Again, this will encourage positive physical and mental wellbeing which is easily overlooked if you work from home and don't have an HR representative within the same building.
Coffee shop
Coffee shops are havens for remote workers and freelancers – not only do you get access to free WiFi but an endless supply great coffee too, if you're lucky. For some, the background noise can be a little distracting but for others it can have the opposite effect.
Coffee shops do have their downsides though; you're not always guaranteed a space and you can end up spending a small fortune on food and drink out of temptation – or guilt!
Coworking space
Having ad hoc access to a coworking space is the ideal scenario for many remote workers. Coworking spaces provide remote workers with a comfortable, productive place to work and they don't come with the annoying office politics that can plague "traditional" workplaces.
Many coworking spaces offer private offices, dedicated desks and hot desks for more ad hoc usage. Spend some time choosing the best coworking space for you. There are lots of options out there nowadays, including niche spaces aimed at specific industries or groups.
A quick internet search will bring up female-focused spaces, coworking with childcare, centres for tech startups and scaleups, shared studios for artists, flexible maker spaces…and more!
If you're really lucky, your employer will pay for a flexible coworking membership for you, giving you part-time access to a hot desk for those times when you just need a change of scene or want to plant yourself among productive people.
If not, find out whether you can expense a coworking membership, or consider investing in a part-time membership yourself. It can be relatively cheap, depending on the location and the level of services on offer.
Aside from the services and facilities, the social side can really add value to your work life.
---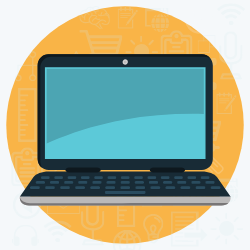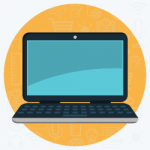 3. The technology you'll use
Technology is a remote workers best friend. Heck – you wouldn't be able to do anything without it, save for a few phone calls here and there. That's why the quality of your internet connection is of the utmost importance.
Ask yourself: is my home internet connection strong enough to facilitate my everyday work tasks? If you'll be sending and downloading large files or streaming live video content (including conference calls), you'll need a faster connection.
Similarly, check that your devices are up to scratch – laptop (including a stand), desktop, screen, smartphone, microphone, headset and camera… Your remote employer might be able to subsidise the cost of new tech, so it's well worth finding out beforehand.
Also, consider what'll happen if you lose connectivity and have a contingency plan in place just in case.
Finally, but no less importantly, find out what platforms your prospective employer uses for communication and project management so that you can start getting to grips with them. This is particularly important if you'll be managing other remote workers yourself.If you decide to take the leap into the world of remote working, you'll be joining millions of others, so there's plenty of help and advice out there to help you thrive. As well as our own blog, check out the many articles written and published by remote workers on medium.com.