---
---
Q: Can you legally register and own a business while traveling from place to place?
A: Yes, you can register and own a business while living a nomadic lifestyle. However, you will have to approach this situation carefully. This article explores the process of legally registering and maintaining your business from anywhere.
---
The world has seen an incredible shift in the last few years. Remote work is the new normal.
According to a Pew Research article, experts from several different institutes have all confirmed that the shift to remote operations will only increase as we move forward.
Technology is an ever-increasing part of our lives, affecting the way we commute and perform our jobs. Virtual work is simply too useful and convenient to be dismissed.
This development has birthed a wave of mobile business owners, unlike anything we've seen before.
Thanks to the internet and the technologies that support remote work, business owners are able to perform their duties from absolutely anywhere.
But that doesn't mean running a mobile business is always simple. 
There are still many legal hoops to jump through, including registering your business and obtaining an EIN.
Taking care of these steps still involves using a stable, fixed address, which can be a problem for your mobile business plans if you're currently on the move.
---
---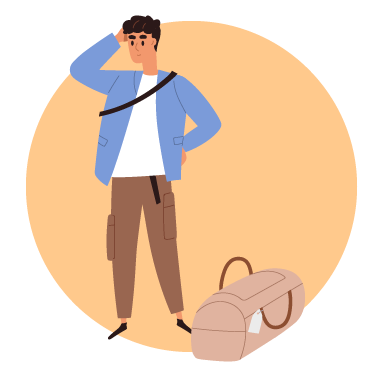 Can You Get an EIN as a Mobile Business Owner?
EIN stands for "employer identification number." This number is essentially a social security number for your business.
Getting an EIN is vital for all kinds of business operations. You'll need it to register your business for state taxes, and you'll also use it for any employee tax forms.
Here's the good news:
You can get an EIN as a mobile business. You just need to have a stable, fixed address in the state you plan to register.
That address doesn't even need to be your personal address. In fact, it's almost always better to use a commercial address for business registration instead.
There are numerous ways you can acquire a commercial address as you get your mobile business licensed. Stay tuned, because we'll explore these methods in a bit.
But first, let's examine the reasons why you might want to start a remote business in the first place.
---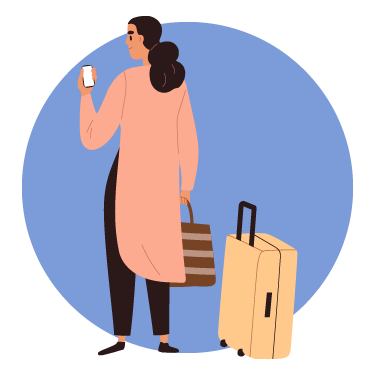 Why Might You Want to Travel as a Business Owner?
There are numerous reasons a business owner might want to travel while they work.
For starters, it allows you to seamlessly integrate your work with your desire to see the world.
Many people have a burning desire to travel — regardless of their work obligations. The shift to remote work has empowered these travelers to chase their dreams without having to take time off.
According to CNBC, the shift to remote work has significantly boosted the economic recovery of air travel companies, as plenty of digital nomads are looking for any excuse to hop on a plane.
Because remote workers now have the freedom to travel while on the clock, we're seeing a huge uptick in business travel.
Mobile business owners are even more accessible. They don't have to worry about adhering to a specific time zone or an externally imposed schedule.
This means they can travel whenever they want, for as long as they want — without their work getting in the way. As long as they can get their work done in the process, there are absolutely no limits on where they can go and what they can see.
But travel can provide more than memorable life experiences – it can also help you build your business.
One of the best parts of traveling is the opportunity to meet many new people. On a personal level, this can be deeply exciting and enriching.
And because networking is such a major part of success as a small business, meeting new people can also provide additional benefits that you might not have considered.
When you travel around the world, you brush a lot of elbows. Remember, word-of-mouth advertising is one of the most effective forms of marketing. If you manage to spread the word of your business throughout many nations, you can expand into various markets that would be otherwise inaccessible.
And since you're operating using the internet, you can continue to make sales regardless of where you are physically. That means each new market builds on the last.
At the end of the day, you can develop a unique synergy between business and travel, and these two factors can combine to help you achieve your personal and professional goals simultaneously.
But not everything about being a mobile entrepreneur is so easy.
---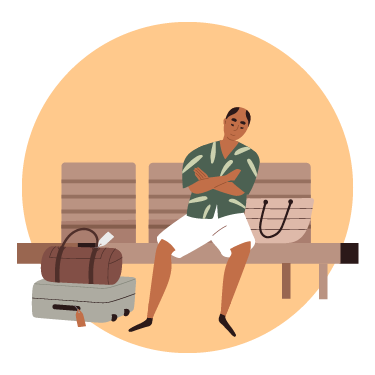 What are the Difficulties of Traveling as a Business Owner?
Stability
When it comes to building a business of any sort, consistency is crucial. You have to show up every day and grow your brand if you want to succeed in the long term.
A big part of that is stability. Having a consistent schedule and routine can go a long way in helping you make consistent progress.
Unfortunately, this isn't always easy when you're on the road.
Being in a new state or country can take some getting used to. Upon arrival, it's easy to get distracted or overwhelmed by your new environment.
It can also pose challenges when it comes to business registration.
Although traveling can be beneficial in its own way, you really need to have your business registered in a fixed, stable location. If you're constantly moving around without a fixed business headquarters, where are you supposed to register?
Logistics
Even if you do rent a space in a state that you don't reside in, you can still run into trouble with your mobile business.
One of the main reasons that you have to register your business with a stable address is so you can communicate with the government.
The government needs an address to mail you important tax and legal documents. This is crucial if you want to maintain your LLC and keep your EIN in play.
When you're unable to access business mail for extended periods of time, it can get pretty messy. If you can't check your mail, you can easily miss important deadlines or communications that require a reply.
This can lead to hefty fines and — in the worst case — a complete shutdown of your business.
Safety
Finally, there's the issue of protecting your business.
Whether you're involved in the creation of mobile business apps or you're selling goods on the internet, you will likely have plenty of sensitive information floating around the web.
When you leave your business behind, you open yourself up to security attacks.
People might notice that your mail is piling up. If you're not there to check your mailbox consistently, someone could easily intercept essential business documents, gaining access to things like your business's EIN or bank information.
Even if you catch on in time, this can still be a nightmare to deal with — especially if you're traveling for business or exploring a new country.
The good news is that there are steps you can take to prevent all of this from happening. By planning ahead, you can set up your own kind of mobile business insurance, helping you succeed from anywhere.
---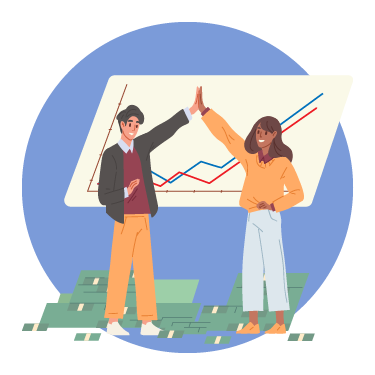 How to Thrive as a Mobile Business Owner
Maybe you already have a few mobile business ideas, and you want to start traveling as a business owner. If you find yourself in this position, the first thing you need to do is make sure your business is manageable from the road.
There are two main options here.
The first is to hire employees who can handle the day-to-day operations for you.
Forbes council member Christian Thomas recommends starting with smaller trips to help your team adjust while you're away. When your team seems like they're ready to handle longer trips, you can start booking that 6-month working vacation you've already dreamed of.
This approach is great for medium-sized businesses that have plenty of income and can afford to hire employees, but it might not be well-suited to solopreneurs or smaller businesses.
Instead, these businesses should try to leverage e-commerce and online communication platforms to easily manage operations from just about anywhere.
If you're entire business operates through the internet, you won't have to worry about in-person interactions with customers. Instead, you can sell and respond to all of your potential customers regardless of your location.
When it comes to registration and EIN maintenance, however, things can be a bit trickier.
Hiring people to handle your business can help in this situation as well. If you have the funds, you can hire someone to handle all your registration and government communications for you while you're away.
But once again, this is rarely practical for small businesses. You'd have to rent an expensive storefront or office, then pay an employee to sit there and wait for the mail to arrive. It seems a little unreasonable — mainly since this entire process exists just to maintain your business's registration.
A better solution is to register with a virtual office.
A virtual office is a cheap way to easily (and legally) maintain your business registration from anywhere. For a low monthly fee, you gain access to a business address you can use when registering your business.
From there, you can have your mail forwarded straight to you – whether you're climbing the Swiss Alps or exploring Brazil's rainforest. Wherever you might be, you can always access important communications without having to remain in one place.
Additionally, a virtual office requires no upkeep. You don't have to drop in to make sure the office is clean or presentable in case a customer walks in.
You gain all the stability and legal power of a physical address while maintaining the freedom to work from anywhere.
In other words, it's a win-win situation.
---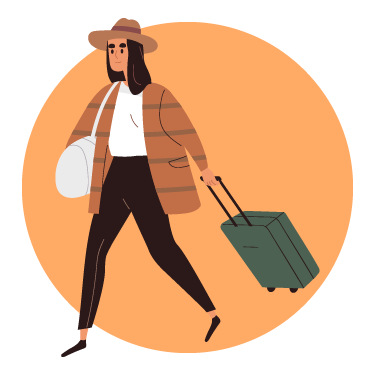 Conclusion
If you're looking to start a mobile business and hit the road, there's no reason to hesitate before setting out on your next adventure.
That said, operating a business while traveling can be tricky. The goal is to make sure your business can run without your physical presence.
Further Reading
You also have to keep your business's registration valid while you're away. This can be particularly hard when using a traditional office or storefront address.
A virtual office from Alliance Virtual Offices makes this entire process easier than ever. With a little help from AVO, you gain access to a virtual address to register your business can keep it firing on all cylinder. While AVO handles your mail, you have the freedom to travel as much as you like.
See the world while growing your business with Alliance Virtual Offices.