For virtual office users, startups, freelancers and traveling professionals, most of the time a home office works just fine.
But what happens when you need to meet a client? Or impress a potential investor?
You don't want them in your home – unless of course you're an interior designer living in a beautifully-kept showhome. For many business owners, meeting in a coffee shop is the next best thing.

The Pros of Coffee Shop Meetings:
It's convenient.

Coffee shops are everywhere, and if your first choice is full you can probably find another one just across the street.

It's 'free' to use.

The space and tables are free to use (providing you buy something) and you can usually connect to the WiFi for free, too.

The coffee is amazing.

It goes without saying, any coffee shop meeting comes with some seriously good perks, like great coffee and delicious cakes or snacks.
The Cons of Coffee Shop Meetings:
It's busy.

Coffee shops are public spaces. On any given day you could be squeezed in with families, children, and other business people like you. Cue plenty of jostling and bumping into your table.

It's noisy.

A 2012 study 'Is Noise Always Bad?' found that the noise level at an average coffee shop

is around 70 decibels

, the equivalent of standing near the freeway or using a vacuum cleaner. That's pretty distracting.

It's not secure.

Aside from the fact that

anyone

can eavesdrop on your conversation, connecting to public WiFi is a cyber security risk.

A survey by iPass

concluded that of all the locations where employees can connect to public Wi-Fi, coffee shops are by far the most risky.
Plus, working in this type of environment doesn't necessarily give the right impression.
If you're meeting a fellow freelancer for a quick coffee between gigs, it's great. But if you're inviting a potential new investor or a client to talk business and crunch numbers, you need somewhere private,
professional and secure.
---
Shameless Plug Ahead!
Still meeting in coffee shops? Upgrade your meeting venue without the luxury price tag. Choose a Dallas Meeting Room and book by the hour or by the day. Simple, affordable, professional.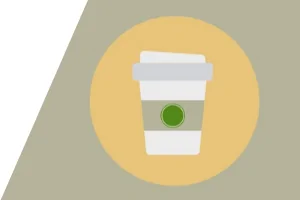 ---
Meeting rooms set the scene for business. They're collaborative and properly equipped with the tools you need for a professional meeting, such as conferencing technology, presentation screens, whiteboards, flipcharts, and on-site receptionist staff to greet your guests.
Your client will appreciate the effort you've made and will recognise that you're serious about your business.
What's more, it won't break the bank.
A coffee shop won't charge for the use of tables or WiFi, but they certainly expect you to buy and consume their produce for as long as you're in there. A round of coffees with snacks or lunch quickly adds up.
On the subject of prices, take a look at these examples of meeting rooms available to book by the hour (prices correct as of September 2019):
That's just a flavor.
There are hundreds more meeting rooms available, all of which can be booked online too. Here's a quick step-by-step of how to book your conference room online:
Choose your location and browse the meeting rooms available. Select your preferred meeting venue.
Enter your date and time frame.
Choose your style of meeting room and capacity. Add any additional services.
Click 'Submit'.
Fill in your contact details and billing information.
Once you have accepted the Terms of Service, click 'Continue'.
Your booking will be verified and payment processed. You'll receive a room reservation and payment confirmation.
You're all set! Our team will contact you to confirm your arrangements and make any special requests on your behalf. All that's left to do is attend the meeting and pay the remaining balance, if applicable.
Our meeting team acts as your personal concierge, confirming your meeting booking and making sure everything is ready for your arrival. If you need catering, specific conferencing tech, or if you have any last-minute changes, simply let us know. Our team will take care of everything on your behalf.
Simple. And what's more, virtually all conference room venues offer a great cup of coffee too – so there really is no excuse to hold your next meeting in a coffee shop.
Goodbye wobbly coffee tables, hello new business partnerships!