Professional Business Addresses and Office Space
Virtual Offices in Beverly, MA | Business Addresses and Mail Forwarding Service
Affordable Meeting Rooms and experienced Live Receptionist Services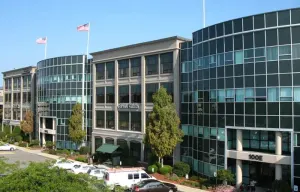 Cummings Center Office Space
100 Cummings Center Suite 207-P, Beverly, MA 01915
Make a lasting impression with our prestigious Beverly business address on your website. Our Cummings Center location offers efficiencies including convenient mail forwarding, networking opportunities, as well as professional call answering support and scheduling services. Our friendly Live Receptionists ensure you never miss that important call and will give businesses the competitive edge needed to stand out.
Virtual Office Spaces in Boston, MA | Business Addresses and Mail Forwarding
Live Answering Service, Daily Conference Room Rentals, Private Offices in Boston, Massachusetts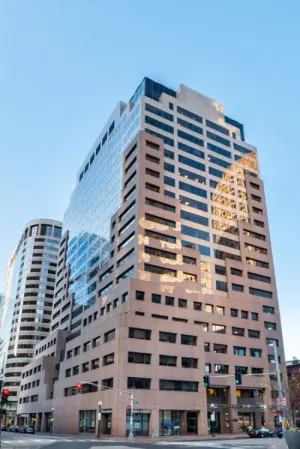 265 Franklin Street Office Center
265 Franklin Street Suite 1702, Boston, MA 02110
Set your business up for success with an eye-catching business address on Franklin Street in Boston, MA. This professional virtual office is centrally located in Boston's financial district, close to downtown and within walking distance of Boston City Hall, JFK Federal Building, the US District Court, and the US Federal Reserve Bank. The virtual office center is easily accessible, with quick access to the I-90 (Mass Pike) and I-93 highways and a short drive from Logan International Airport, making it perfect for client meetings or team collaboration.
One Boston Place Virtual Business Address
One Boston Place Suite 2600, Boston, MA 02108
Like the sound of a business address at One Boston Place? With this fantastic virtual office in Boston Also known as the BNY Mellon Center, this virtual office provides a range of remote receptionist services to help your business grow. Virtual clients also benefit from frequent mail forwarding services and easy access to on-site conference rooms for client meetings.
State Street Office Space
53 State Street Suite 500, Boston, MA 02109
This prestigious State Street business address is both eye-catching and guaranteed to make a great first impression on clients. Located in the heart of Boston's Financial District, this center offers efficiencies including our friendly Live Receptionists and professional secretarial services. Make your business stand out with reliable mail forwarding and dependable call answering services to make sure you never miss that important call.
Virtual Office in Braintree, MA | Business Addresses and Mail Handling
Braintree Live Answering, Conference Rooms, Private Offices and More By Alliance Virtual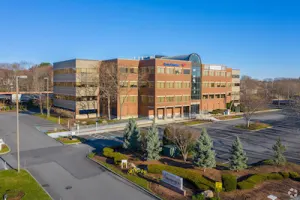 Grossman Drive Office Space
150 Grossman Drive Suite 205, Braintree, MA 02184
A business address in Braintree is guaranteed to set your company apart from the rest! Thanks to a leading operator of business centers, our virtual office clients have access to professional Live Receptionists, a credible call forwarding system, and a personalized phone number. Get access to our friendly on-site receptionists, fully-equipped offices, meeting rooms, and much more.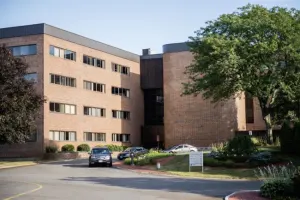 Braintree Hill Office Park
25 Braintree Hill Office Park Suite 200, Braintree, MA 02184
Make the right impression with a professional business address in Braintree, MA. This virtual office at 25 Braintree Hill Office Park provides a recognizable address for official company documentation, including business setup and licensing, as well as a secure mail processing and forwarding facility. For quick and easy mail pickup, the center is conveniently located just moments from I-93 and Route 1. This makes it a great meeting point, and the center provides four professional conference rooms as well as a training room. Simply book meeting space by the hour through Alliance Virtual Offices.
Virtual Office Spaces in Burlington, MA | Business Addresses and Mail Forwarding Service
Live Answering Service, Daily Conference Room Rentals, Private Offices in Burlington, Massachusetts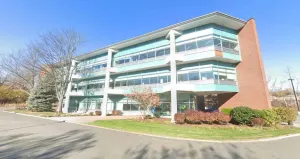 Burlington Woods Office Space
2 Burlington Woods Drive Suite 100, Burlington, MA 01803
Make a lasting impression on clients with this incredible virtual office in Burlington. Our office space and business mailing facility provides an excellent option for companies large and small. In addition to a recognized business address, virtual office clients benefit from affordable amenities such as mail forwarding, secretarial and Live Receptionist services, fully equipped offices, access to multiple on-site conference rooms, shared coworking spaces, and more.
Virtual Offices in Hingham, MA | Business Addresses and Mail Forwarding Service
Hingham Meeting Space and Live Answering Services
Lincoln Place Office Space
350 Lincoln Street Suite 2400, Hingham, MA 02043
Looking for an eye-catching business address in Hingham? Our virtual office plans include a local phone number with call forwarding services, access to Live Receptionists, and high-speed internet to increase your company's productivity. Virtual office clients also have access to great networking opportunities, on-site catering services, spacious meeting rooms, and fully equipped offices just across the street from Hingham Shipyard.