Conference Rooms and Live Answering Services
Virtual Offices in Honolulu, HI | Business Addresses and Mail Handling
Honolulu Meeting Rooms and Live Receptionist Services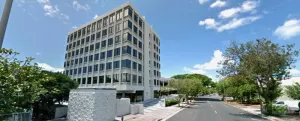 Castle and Crook Virtual Business Address
200 N. Vineyard Boulevard Suite A-325, Honolulu, HI 96817
Maintain professionalism with a recognized virtual office address in Honolulu, HI, at N Vineyard Boulevard. This recognized street address is located on a major thoroughfare that runs through the heart of Honolulu and is located just a few blocks north of the famous tourist destination of Waikiki Beach. The H1 (Lunalilo Fwy) and Pali Hwy are just a short drive away. The surrounding area is packed with shops, restaurants, coffee shops, and business amenities.
Pauahi Tower Office Space
1003 Bishop Street Suite 2700, Honolulu, HI 96813
This is a great choice for a virtual office. A full menu of business amenities and services is available to you on a cost effective basis. Call Alliance Virtual Offices for more information about this Honolulu virtual office.
Ala Moana Virtual Business Address
1441 Kapiolani Blvd., Ste. 1115, Honolulu, HI 96814
Virtual Office in Kailua Kona, HI | Business Addresses and Mail Handling
Kailua Kona Live Answering, Conference Rooms, Private Offices and More By Alliance Virtual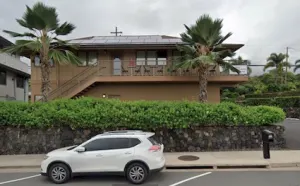 Walua Road Virtual Business Address
75-5915 Walua Road , Kailua Kona, HI 96740
Our prestigious virtual office is located in the vibrant city of Kailua-Kona. Network with like-minded entrepreneurs, while impressing colleagues and clients in this one-of-a-kind office. With access to this business mailing facility, virtual office clients benefit from mail forwarding, secretarial and Live Receptionist services, as well as access to on-site conference rooms, innovative collaboration spaces, and more.