Madison Ave. Virtual Office Spaces in New York, NY
Grow Your Business with a virtual business address From Alliance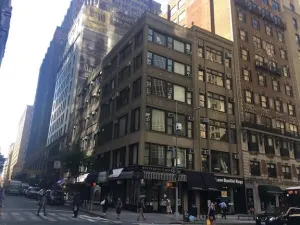 SBN New York
167 Madison Ave.
Suite 205
New York NY United States 10016
INQUIRE ABOUT
VIRTUAL OFFICES
Get A Virtual Office Now

-

Select A Plan For This Address:
Or call: [ North America: +1 888.869.9494 ] [ International: +1 949.777.6340 ]
Minimum 6 month term applies for all plans.
These add ons may be available and are additional charges:
Main building directory listing, professional admin services and professional business support center
VIRTUAL OFFICE DESCRIPTION
Need a recognizable business address in New York City? Our Madison Avenue virtual office in the heart of Manhattan is certain to make your business stand out. Make a lasting impression on colleagues with our professional Live Receptionists to ensure you never miss that important call. Along with a well-known business address, clients have access to personalized phone numbers and mail forwarding and handling. Enjoy on-site amenities such as 24 hour access to numerous fully-equipped offices, networking opportunities, meeting rooms, and more.
Locations Near SBN New York
flaticon-marker
42 Broadway 12th Fl , New York, NY 10004
Financial District
flaticon-tag
Starting at:
$49/mo
flaticon-right-arrow
flaticon-marker
353 Lexington Avenue 4th and 5th Floor, New York, NY 10016
Lexington Avenue Office Center
flaticon-tag
Starting at:
$49/mo
flaticon-right-arrow
flaticon-marker
48 Wall Street Suite 1100, New York, NY 10005
Wall Street Office Center
flaticon-tag
Starting at:
$99/mo
flaticon-right-arrow
flaticon-marker
30 Wall Street 8th Floor, New York, NY 10005
Wall Street Office Center
flaticon-tag
Starting at:
$50/mo
flaticon-right-arrow
flaticon-marker
1441 Broadway 3rd, 5th & 6th Floors, New York, NY 10018
10 Times Square
flaticon-tag
Starting at:
$79/mo
flaticon-right-arrow
flaticon-marker
211 East 43rd Street 7th Fl , New York, NY 10017
Midtown East
flaticon-tag
Starting at:
$49/mo
flaticon-right-arrow