Virtual Office at Maxess Road | Melville, NY, 11747
Grow Your Business with a Virtual Office Space From Alliance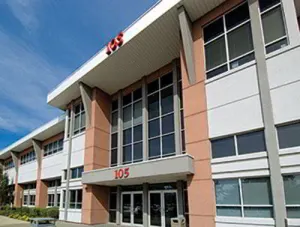 Maxess Road in Melville, NY
Live Answering & Virtual Office Solutions
Melville Corporate Center
105 Maxess Road
Suite S124
Melville NY United States 11747
INQUIRE ABOUT
VIRTUAL OFFICES
Get A Virtual Office Now

-

Select A Plan For This Address:
Or call: [ North America: +1 888.869.9494 ] [ International: +1 949.777.6340 ]
Minimum 6 month term applies for all plans.
These add ons may be available and are additional charges:
Main building directory listing, professional admin services and professional business support center
Platinum Plus Plans:
Board rooms, seminar rooms and training rooms are not included in 8 hours of meeting room time
VIRTUAL OFFICE DESCRIPTION
Virtual offices at the Melville Corporate Center provide clients with a professionally staffed reception area, 24/7 access to meeting rooms and access to professional administrative support. With perfectly decorated offices and beautiful landscapes, this is an ideal location for your office. This virtual office location can supply on-demand meeting rooms, high speed internet, day offices, and reception services as needed. This is a perfect location for any entrepreneur, start-up or small business, or home-based business.
Maxess Road Virtual Office in Melville, New York
With remote work on the rise and probably here to stay, many have traded the daily commute and are just as successful working from home. However, your business address still plays an essential role in your company's overall credibility. Enter your Melville, New York virtual office in the Melville Corporate Center. We can help you establish your virtual office in Melville today.
We understand there are days when you want to be at the office, and the Melville Corporate Center will make that transition as easy as they can for you. The office's ample parking will make it easy to find a spot. The building's 24-hour access means it's open when you need it to be. Have clients flying in from out of state? The Maxess Road office is just 3.3 miles from Republic Airport.
Benefits of the Maxess Road office include:
Commercial business address.
Mail receipt and local pickup.
Mail forwarding option.
Available local or toll-free business number.
Live receptionist add on. No more missed calls.
Clear rate structure. Don't need it? Then you don't have to buy it.
Connect with our personal concierge service or go online to reserve your private meeting room. Our team makes booking a meeting room as easy as possible--simply call or chat with us to get started.
Melville Corporate Center Virtual Office Features and Benefits
Along with a reputable address, keep expanding your company with our mail forwarding options and professional Live Receptionist services. We'll help you stay professional as you work remotely.
Enjoy not spending time answering phone calls: All calls are expertly answered and screened by trained receptionists, which cuts interruptions, so you have more time to focus on your business.
Keep your cell number protected: Keep personal and business calls separate with a dedicated 411-listed business phone number. Display your number on your company's site and connect with clients from all over the globe through an industry-leading Virtual Phone system.
Mail forwarding: Using your company's address for mail shields your home from unwanted junk mail and keeps your personal address private. Have your company mail sent to the location of your choice for the postal rate and a small service fee.
Eager to advance your business? Work more flexibly and secure long-term business growth with our friendly, professional team, time-saving tools, and cost-effective services. Register for your Melville virtual office now.
Locations Near Melville Corporate Center