Twin Knolls Road Virtual Office Spaces in Columbia, MD
Columbia Virtual Business Address & Live Receptionist Answering Service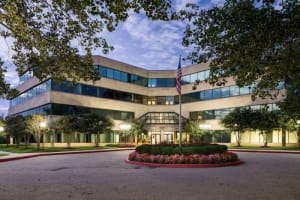 Twin Knolls Road in Columbia, MD
Twin Knolls Road Office Center
5457 Twin Knolls Road
Suite 300
Columbia MD United States 21045
INQUIRE ABOUT
VIRTUAL OFFICES
Get A Virtual Office Now

-

Select A Plan For This Address:
Or call: [ North America: +1 888.869.9494 ] [ International: +1 949.777.6340 ]
Minimum 6 month term applies for all plans.
These add ons may be available and are additional charges:
Main building directory listing, professional admin services and professional business support center
Platinum Plus Plans:
Board rooms, seminar rooms and training rooms are not included in 2 hours of meeting room
VIRTUAL OFFICE DESCRIPTION
This virtual office in Columbia offers a prime business address on Twin Knolls Road, right off the Columbia Pike (Route 29) and its intersection with Little Patuxent Pkwy (175). Located north of Columbia, this virtual office is easily accessible and offers a range of on-site conference rooms, making it a great meeting point for clients or team members. Additional virtual office services include mail forwarding, live receptionist call answering, a dedicated local phone number, and top of the range VoIP technology.
Virtual Office in Columbia, Maryland
Whether your business is just getting started or you're needing to expand, having an established office address will go a long way in expanding reputability with clients. Our virtual office at Columbia, MD 21045 can provide your business the respect it deserves.
Twin Knolls Road Office Center Virtual Office Features and Benefits
Growing a business isn't only about the locale. We'll help you stay professional while you work from home with our mail forwarding options and Live Receptionist plans.
Improve your customers' experience: Your clients will get the service and expertise they expect with our professional, friendly receptionists.
Safeguard your cell phone number: Give your business the credibility it is deserving of with a 411-listed business number. No more accepting business phone calls from your personal number. Publish your local Columbia number on your company's website and connect with clients from all over the globe through a market-leading Virtual Phone system.
Mail forwarding: No more worrying about going through unwelcome junk mail at your home address. With our mail-forwarding service, get mail sent to the location of your choosing. Keep your personal address private by using your business's address for mail.
Ready to take your business further? Alliance offers your business a complete solution to virtual working. You'll receive a recognized Columbia business address, Live Receptionist services, mail forwarding, and a local phone number
Locations Near Twin Knolls Road Office Center
flaticon-marker
10411 Motor City Drive Suite 750, Bethesda, MD 20817
ISN Building
flaticon-tag
Starting at:
$65/mo
flaticon-right-arrow
flaticon-marker
640 Frederick Road 1st Floor, Catonsville, MD 21228
Bank Building
flaticon-tag
Starting at:
$100/mo
flaticon-right-arrow
flaticon-marker
7004 Security Blvd. Suite 300, Baltimore, MD 21244
Security Blvd. Office Center
flaticon-tag
Starting at:
$50/mo
flaticon-right-arrow
flaticon-marker
4200 Parliament Pl Suite 430, Lanham, MD 20706
Parliament Pl Office Center
flaticon-tag
Starting at:
$50/mo
flaticon-right-arrow
flaticon-marker
12 S. Summit Ave. Suite 100, Gaithersburg, MD 20877
Summit Ave. Office Center
flaticon-tag
Starting at:
$55/mo
flaticon-right-arrow
flaticon-marker
6900 Wisconsin Ave. Suite 200, Bethesda, MD 20815
Wisconsin Ave. Office Center
flaticon-tag
Starting at:
$70/mo
flaticon-right-arrow