Virtual Office at Avenue Insurgentes Sur, IS 1431 | Mexico City, 03910
Grow Your Business with a Virtual Office From Alliance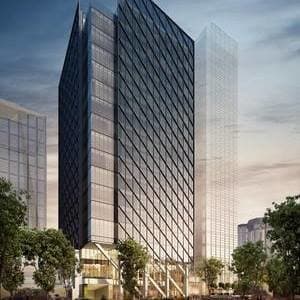 Insurgentes Sur 1431
Av. Insurgentes Sur 1431
Insurgentes Mixcoac, Benito Juarez 10th Floor
Mexico City Mexico 03920
INQUIRE ABOUT
VIRTUAL OFFICES
Get A Virtual Office Now

-

Select A Plan For This Address:
Or call: [ North America: +1 888.869.9494 ] [ International: +1 949.777.6340 ]
Minimum 6 month term applies for all plans.
These add ons may be available and are additional charges:
Main building directory listing, professional admin services and professional business support center
VIRTUAL OFFICE DESCRIPTION
This fantastic virtual office in Mixcoac is based inside a landmark office building in a prime location in southwest Mexico City, boasting a fantastic business address on Avenue Insurgentes Sur. Virtual office options include mail forwarding, personalized call answering, live receptionist services and a dedicated local phone number. Clients can also book on-site conference rooms by the hour and conduct professional meetings in a contemporary, fully equipped business environment.
Locations Near Insurgentes Sur 1431
flaticon-marker
Av. Patriotismo #201 Colonia San Pedro de los Pino Piso 4, Mexico City, 03800
Metropoli Patriotismo
flaticon-tag
Starting at:
$80/mo
More Details
flaticon-right-arrow
flaticon-marker
Av. Revolution #1267 Col. Los Alpes Delegation Alvaro Obregon, Floor 2, Mexico City, 01040
Portal San Angel
flaticon-tag
Starting at:
$80/mo
More Details
flaticon-right-arrow
flaticon-marker
Calle Lago Alberto #319, Col. Granada Delegación Miguel Hidalgo, Mexico City, 11520
Punto Polanco
flaticon-tag
Starting at:
$80/mo
More Details
flaticon-right-arrow
flaticon-marker
Paseo de la Reforma #180 Col. Juarez Delegación Cuauhtémoc, Mexico City, 06600
Reforma 180
flaticon-tag
Starting at:
$80/mo
More Details
flaticon-right-arrow
flaticon-marker
Calle Rio Lerma #232 Delegación Cuahutemoc, 23rd Floor, Mexico City, 06500
Torre Diana
flaticon-tag
Starting at:
$80/mo
More Details
flaticon-right-arrow
flaticon-marker
Paseo de los Tamarindos No. 400A, Mexico City, 05120
Arcos Torre I Sección Poniente
flaticon-tag
Starting at:
$80/mo
More Details
flaticon-right-arrow