Meeting Room Rentals in Lanham at Forbes Blvd.
Lanham Meeting Spaces, Boardrooms Rentals, & Training Rooms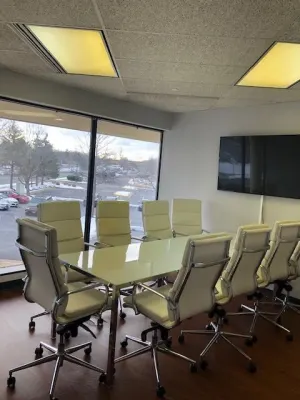 Forbes Blvd. Office Space
4500 Forbes Blvd.
Suite 200
Lanham MD United States 20706
CONFIGURE YOUR MEETING ROOM OPTIONS
SET YOUR DATE AND TIME
*
*
Booking is a request only. It does not constitute a confirmed booking; your room does not get charged until you have received confirmation from Alliance Virtual Offices.
PLEASE SELECT A MEETING ROOM AND OPTIONS