Latitud Polanco meeting rooms | Mexico City,
Live answering services and virtual office spaces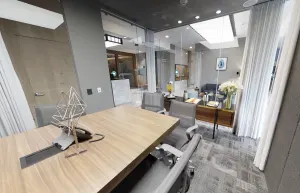 Latitud Polanco Virtual Business Address
Av. Ejercito Nacional 453
Col. Granada, Piso 1
Mexico City Mexico 11520
CONFIGURE YOUR MEETING ROOM OPTIONS
SET YOUR DATE AND TIME
*
*
Booking is a request only. It does not constitute a confirmed booking; your room does not get charged until you have received confirmation from Alliance Virtual Offices.
PLEASE SELECT A MEETING ROOM AND OPTIONS