Executive Place Virtual Office Space | Lanham, MD, 20706
Convenient Virtual Offices for Lanham growing businesses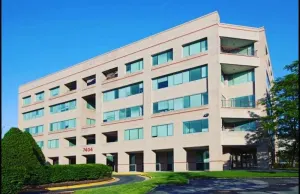 Executive Place in Lanham, MD
Executive Place Office Center
7404 Executive Place
Suite 400
Lanham MD United States 20706
INQUIRE ABOUT
VIRTUAL OFFICES
Get A Virtual Office Now

-

Select A Plan For This Address:
Or call: [ North America: +1 888.869.9494 ] [ International: +1 949.777.6340 ]
Minimum 6 month term applies for all plans.
These add ons may be available and are additional charges:
Main building directory listing, professional admin services and professional business support center
Platinum Plus Plans:
Board rooms, seminar rooms and training rooms are not included in 2 hours of meeting room
VIRTUAL OFFICE DESCRIPTION
A virtual office in Lanham is guaranteed to set your company apart from the rest! Located in the heart of the city and a short drive to Washington D.C., our virtual office clients have access to professional Live Receptionists, a credible call forwarding system, a recognizable address on Executive Place and a personalized phone number. Get access to our friendly on-site receptionists, fully-equipped offices, meeting rooms and much more.
Virtual Office in Glenn Dale, Maryland
Whether your business is just getting started or you are looking to expand, having an established office address will go a long way in growing your reputation with clients. Our virtual office at 7404 Executive Place, Glenn Dale, MD 20706 can give your business the credibility it deserves.
Executive Place Office Center Virtual Office Features and Benefits
Alliance Virtual Offices has thousands of locations in 40 countries... and counting. Your office can be virtually anywhere you want it to be. And no matter if you select the Executive Place Office Center or another Glenn Dale virtual office, we strive to maintain the professionalism you expect. Our Live Receptionist and mail forwarding service plans will help you stay professional while you work remote.
A better experience for your customers: Your customers will get the service and commitment they expect with our friendly, professional receptionists.
Keep your cell phone number safeguarded: Keep business and personal calls separate with a dedicated 411-listed business phone number. Publish your local Glenn Dale number on your company's website and get connected with the world through our market-leading Virtual Phone system.
Mail forwarding: Have your business mail forwarded to the address of your choosing for the postal rate plus a nominal service fee. Using your company address for mail safeguards your residence from unwanted junk mail and keeps your home address confidential.
Ready to grow your business's credibility? We provide you a solution to working virtually. You'll get an established Glenn Dale business address, Live Receptionist services, mail handling, and a local phone number
Locations Near Executive Place Office Center
flaticon-marker
1765 Greensboro Station Place 9th Floor, Mclean, VA 22102
Greensboro Station Office Center
flaticon-tag
Starting at:
$100/mo
flaticon-right-arrow
flaticon-marker
10411 Motor City Drive Suite 750, Bethesda, MD 20817
ISN Building
flaticon-tag
Starting at:
$65/mo
flaticon-right-arrow
flaticon-marker
8001 Forbes Place Suite 211, North Springfield, VA 22151
Forbes Place Office Center
flaticon-tag
Starting at:
$65/mo
flaticon-right-arrow
flaticon-marker
640 Frederick Road 1st Floor, Catonsville, MD 21228
Bank Building
flaticon-tag
Starting at:
$100/mo
flaticon-right-arrow
flaticon-marker
7004 Security Blvd. Suite 300, Baltimore, MD 21244
Security Blvd. Office Center
flaticon-tag
Starting at:
$50/mo
flaticon-right-arrow
flaticon-marker
4200 Parliament Pl Suite 430, Lanham, MD 20706
Parliament Pl Office Center
flaticon-tag
Starting at:
$50/mo
flaticon-right-arrow