Ingraham Street Virtual Office Spaces in San Diego, CA
Build Your Business with a virtual office space From Alliance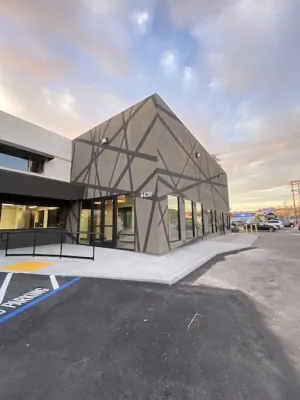 Ingraham Street Office Center
4438 Ingraham Street
San Diego CA United States 92109
INQUIRE ABOUT
VIRTUAL OFFICES
Get A Virtual Office Now

-

Select A Plan For This Address:
Or call: [ North America: +1 888.869.9494 ] [ International: +1 949.777.6340 ]
Minimum 6 month term applies for all plans.
These add ons may be available and are additional charges:
Main building directory listing, professional admin services and professional business support center
VIRTUAL OFFICE DESCRIPTION
Looking for a virtual office in San Diego that matches your business identity? Located on the iconic Ingraham Street, our office is perfect for businesses with growth on the agenda! In addition to mailing and office services, we also have 24/7 access to private and shared offices, coworking and multi-functional meeting rooms. Friendly staff and a great place to meet your clients.
Locations Near Ingraham Street Office Center
flaticon-marker
600 West Broadway Suite 700, San Diego, CA 92101
One America Plaza
flaticon-tag
Starting at:
$71/mo
flaticon-right-arrow
flaticon-marker
8880 Rio San Diego Drive Suite 800, San Diego, CA 92108
Mission Valley Business Center
flaticon-tag
Starting at:
$71/mo
flaticon-right-arrow
flaticon-marker
11440 West Bernardo Court Suite 300, San Diego, CA 92127
The Promontory
flaticon-tag
Starting at:
$75/mo
flaticon-right-arrow
flaticon-marker
12636 High Bluff Drive Suite 400, San Diego, CA 92130
Del Mar Corporate Plaza
flaticon-tag
Starting at:
$95/mo
flaticon-right-arrow
flaticon-marker
12526 High Bluff Drive Suite 300, San Diego, CA 92130
Plaza Del Mar
flaticon-tag
Starting at:
$95/mo
flaticon-right-arrow
flaticon-marker
11622 El Camino Real 1st Floor, San Diego, CA 92130
Torrey Reserve North Court
flaticon-tag
Starting at:
$99/mo
flaticon-right-arrow