---
---
Q: What is a SaaS startup?
A: a SaaS startup is a company that provides digital tools and solutions in the form of web based applications made available to its users over the internet. Think GMail and other web-based apps.
---
Why Launch a SaaS Startup?
SaaS startups (AKA software as a service) have been growing at an incredible pace over the past several years. What's more, with technological advances coming as fast as ever, the growth rate of SaaS companies is expected to continue to accelerate in the coming years.
This is reason enough for many to explore the idea of launching their own SaaS startup.
Before we dive deeper into the world of SaaS startups, we will briefly cover what a SaaS startup is and what are some of the top advantages and disadvantages of launching one.
---
Related: Using a Virtual Business Address to set up your LLC
---
---
SaaS Startup Meaning
If you're thinking about launching a SaaS startup, you have probably asked yourself the following:
What is the definition of a SaaS startup?
A SaaS startup is a company that provides software as a service offerings. These offerings are available over the internet either via a membership, subscription, or license; which means customers can access them remotely.
Some of the most common applications of SaaS products include: office software, messaging software, customer service software, payroll and accounting software, and CRM software. Outside of the business world, there are various applications for SaaS; think Netflix, Hulu, Spotify, and Duolingo.  
---
Top Advantages of Starting a SaaS Startup
Among the top advantages of starting a SaaS company you will find:
Lower costs
Scalability
Flexibility.
Let's explore these a bit further.
---
Lower Costs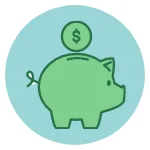 Starting a SaaS company doesn't necessarily require a hefty initial investment. Though SaaS startup costs can vary dramatically depending on the product or service you want to deploy, truth is that you can start a SaaS business with less than 10K.
This tends to be the case when startups take advantage of existing technologies and infrastructures.
---
Scalability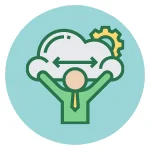 Due to the nature of SaaS products—that they're available over the internet, in the cloud—SaaS products are easy to scale. SaaS products have the capacity to handle and process high amounts of data, but more importantly than that SaaS products can be delivered via a variety of subscription options, which makes it easier for SaaS companies to reach a larger audience.
---
Flexibility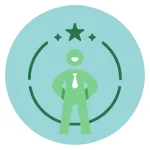 Unlike other types of companies, SaaS businesses are not restricted by location, which means that they can offer their services to people in different countries and regions. This makes SaaS startups not only scalable, but also quite flexible in terms of product offering. Additionally, the SaaS business model allows for a variety of subscription options—weekly, monthly, or yearly—which makes the product and business model flexible in nature.
---
Yes! SaaS Companies Are Successful
The fact is that software as a service companies are highly successful in today's business world.
The nature of SaaS, as well as its deployment and delivery make these types of companies distinctly successful.
Some examples of successful SaaS companies include:
Salesforce
Slack
Asana
Dropbox
Netflix
Spotify
Microsoft
Google's G Suite
Zendesk
Adobe
Zoom
HubSpot
Shopify.
---
Niche Options
If the above isn't enough to convince you to take the leap and start a SaaS business, then consider this:
There are plenty of niches within the SaaS world that are yet to be explored. While many of the above examples focus on the business world, there are plenty of applications for SaaS. Some niches for you to consider include:
Medical and pharmaceutical fields
Compliance
Childcare
Automotive industry
Real estate industry
Financial industry
Cannabis
Manufacturing
Housing
Music industry.
---
Getting Started: Planning Your SaaS Endeavor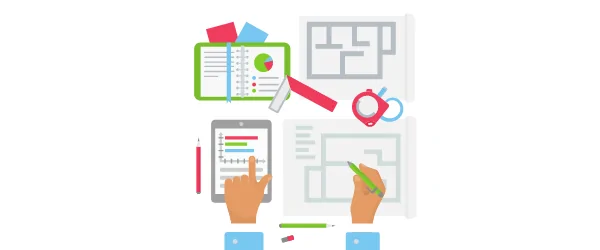 Saas Startup Ideas
To help you get started and find some inspiration, here are some SaaS company ideas:
Wellness and fitness apps (e.g. Downdog, Mindspace)
Marketing automation (e.g. HootSuite, HubSpot)
Customer service management (e.g. Zap, Oracle)
Home tech (e.g. VPN, password managers)
Accounting automation (e.g. Quickbook, Xero)
Entertainment (e.g Stitcher,
Job Search (e.g. TaskRabbit, Shiftgig)
Communication and collaboration (e.g. Slack, MURAL)
Education: academic, music, language, art, writing (e.g. Duolingo, Melodics).
If you're searching for additional inspiration, check out your phone's app store, specifically make sure you take a look at the top rated and most downloaded apps.
When thinking about your SaaS startup ideas, you need to determine whether you want your product or service to be B2B, B2C, or both.
---
Where to Start when Launching a SaaS Startup
Your first step in your journey to starting a SaaS startup in the USA or elsewhere should be research.
You need to research your niche, successful startup companies in that niche, and identify market gaps and opportunities.
This will help you close in on a viable product idea.
Once you have a few viable ideas, you need to research barriers of entry, potential challenges, identify your benchmark, do market research, and determine costs and investment needs.
Once your research is done and you have solid idea of your market opportunity, potential reach, and investment costs, you can start working on developing your product.
The first step in developing your product is to define your minimum viable product (MVP).
An MVP is the most basic version of your product that could go to market. An MVP is a great research tool as it will allow you to test your SaaS startup idea with real people.
An MVP will help you validate your idea and pricing strategy.
Bear in mind that you can have various versions of an MVP. In fact, launching updated versions of an MVP will likely help you develop and deploy a product or service that will be successful among your target audience.
---
SaaS Pricing Models
Choosing the right pricing model for your SaaS startup can help make or break your company.
Luckily, there are various pricing models that work well for SaaS companies and you can test some of these pricing models through your MVP.
Below are the most common pricing models for SaaS companies.
---
Flat Rate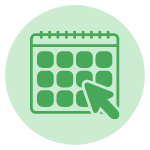 This is the most basic and simplest pricing model available for SaaS products or services. With the flat rate model, you offer a single product and features for a single price. This means that all customers are on the same plan.
Flat rates are typically billed monthly or annually.
Though it's the simplest pricing model, it's not used by SaaS companies too often. One of main benefits of software-as-a-service is that it can cater to different audiences, therefore having plans that cater to the different needs of target customers is typically preferred by SaaS companies.
---
Per Feature or Usage Pricing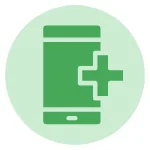 This pricing model charges users based on their total usage and the features that they use. Price increases the more features a customer uses and decreases the less features they use.
This pricing model allows companies to charge for different features, which is great for customers as it fully allows for customization. However, it's not a pricing structure that's easy to implement and deploy, especially at the beginning.
---
Tiered Pricing
This is probably the most popular pricing strategy among SaaS companies. Tiered pricing allows SaaS companies to offer different packages or plans. Each package or plan provides access to different sets of features, each marked at a different price.
As you do your research, you will find that most SaaS companies offer 3 different tiers of plans; one at a low price point, one a middle price point, and one at a high price point.
---
Per Active User Pricing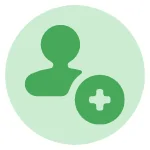 Like the name implies, this pricing strategy is based on the number of active users using your product. This pricing model is popular among SaaS companies that cater to enterprise businesses.
---
Freemium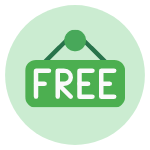 Freemium offers a free-to-use version, which provides limited features, and a paid version, which gives users full access to your product or service. This model works by limiting the features and functionality on the free version, which encourages users to upgrade.
---
Create a Budget
Before you start to create a budget—for a SaaS or any other type of startup—you need to have a clear idea of your product or service development costs.
You also need to know the minimum initial investment you'll need to make and your burn rate. Depending on your financial status, you might consider looking into SaaS startup funding options (e.g., venture capital, angel investors, crowdfunding).
In addition to the above, here are some things you must take into consideration when making your budget:
Time and materials
Programming/development costs (especially if you will need to hire someone else to do the programming)
Marketing costs
Fixed costs (office space, utilities, salaries, internet)
Variable costs
Estimated revenue + profits
Unplanned expenses (this is super important for SaaS companies developing a product or service from scratch).
Bear in mind that with a SaaS company, a product or service will require constant iteration and updates, so you need to account for post-launch developer support in your budget.
For this reason, it might be worth analyzing whether it's better to outsource a developer or hire one internally.
---
Creating Your SaaS Startup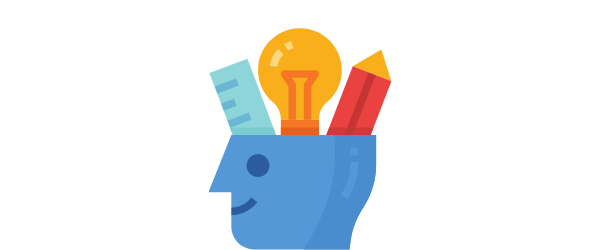 In this section, we will break down the steps you need to complete to create your SaaS company.
1. Select a Cloud-based Provider
A cloud-based provider is a key element in the success of your startup. Even if your product or service is not built in the cloud, but rather in a local termina, you will still need a cloud-based provider to deploy your product or service in order for users to access it remotely.
The top cloud-based providers include:
Amazon Web Services (AWS)
Microsoft Azure
Google Cloud
IBM Cloud
Oracle SAP.
2. Choose Content Delivery Network (CDN)
A CDN is a global distributed network of servers that provide fast content delivery. Because CDNs replicate and store content, users are able to access it wherever they are. CDNs enable high content loading speeds, which in turn create a positive user experience.
Top CDN providers include:
Google Cloud CDN
Amazon CloudFront
CloudFlare
Rackspace CDN
Limelight.
3. Find a Designer + Developer
To create your product or service, you will need to find a designer and developer. You'll want someone with enough experience to help you create your product or service. Ideally, you'll find someone with enough UX and UI experience.
If you do not want to hire someone internally but would rather outsource with a freelancer, you can search for a right match in these websites:
Upwork
Dribble
Toptal
StackOverflow
GitHub.
Once you've found the right developer and designer, you need to work closely with them. With the developer specifically, you'll need to discuss and set up your project architecture, as well as create schemas, tables, and triggers.
This is a great resource if you want to learn more about SaaS project architecture,
Your developer will also be in charge of setting up webhooks for API calls. An API call is the process that takes place when information is transferred and process, and there is feedback in return when a person sends a request via API endpoints.
There are different types of API calls, determining which is the right for your SaaS company will depend on your project architecture and the type of protocols that you establish.
4. Create Login Credential Validation
Creating login credential validation is of utmost importance, as this will ensure that only the necessary and right people have access to your SaaS backend.
5. Choose a Virtual Business Address
Even if you're starting your SaaS company from home, choosing a virtual business address is highly recommended for various reasons:
They protect your privacy
They offer access to meeting room and office space
They contribute to a more professional and legitimate business image—which is key for any up-and-coming company.
Protect yourself and your business by using a virtual address for LLC registration.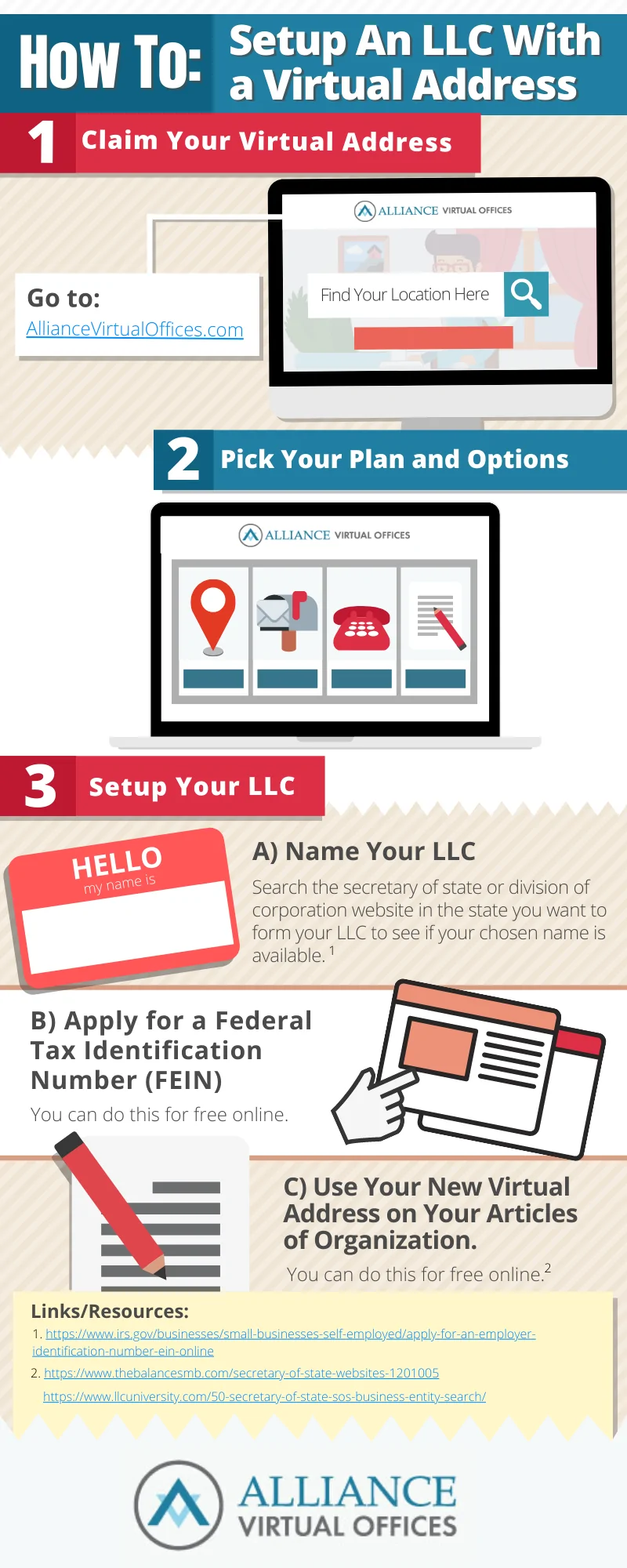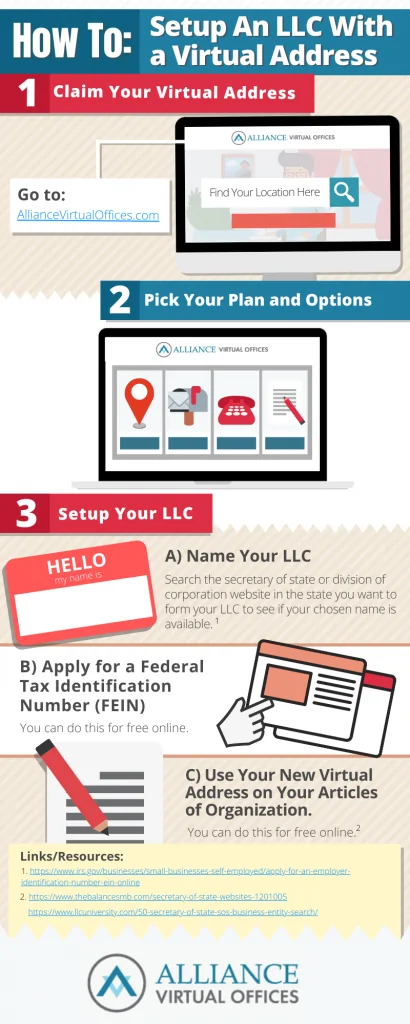 ---
Start Thinking about Marketing and Sales
Marketing and sales are key components of any effective business strategy. Below are some steps you can help get your SaaS startup noticed by your target audience.
---
Create a Website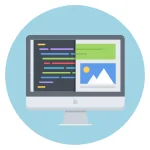 This should be your first step when thinking about marketing and sales. You need to create a website for your SaaS company, otherwise potential customers won't be able to find you and learn more about what you have to offer.
Keep your website simple and straight to the point. Make sure that your website provides basic information about your product or service, your pricing options, how your product or service works, and how people can contact you.
Later on, you might even think about adding a blog to your website, but more on this later.
---
Run Ads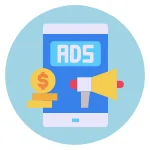 A key part of sales is advertisement.
You can place ads on Google, Facebook, YouTube, or any other social media platform that you decide to use.
Regardless of the platform you chose to advertise, make sure that your ads are catchy, accurate, and targeted to the right audience.
Given that you are thinking about launching a startup, your first ads should focus on informing people about your product or service.
---
Utilize Email Marketing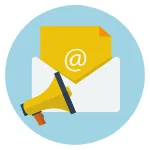 Email marketing is a powerful tool that you can leverage for your SaaS startup. You can use email marketing even before you launch your product or service, but most importantly, email marketing should be a core part of your customer journey once your product is available.
You can use email marketing to:
Welcome new customers
Share updates
Share information about your product and features
Share tutorials and how-tos
Follow up with leads
Shares available offers and deals
Share links to your blog
---
Blogging for Content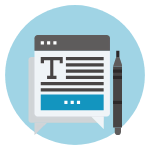 Content remains king when it comes to marketing, which is why most companies have a blog where they share information about their product or service, as well as relevant information for their clients.
Before you decide to start a blog for your SaaS company, make sure you'll be able to commit to posting regular content at least once every two weeks. The key to a successful blog is not only to write great and relevant content, but also to post regularly.
---
Generate Leads with Landing Pages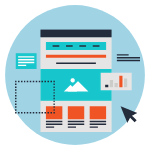 Landing pages can be a great thing…
That is, when they actually convert well.
In order for a landing page to convert well, you first need to fully understand what your audience wants and needs. Otherwise, no matter how well designed and pretty your landing page, you won't get any new leads and signups.
Here are some landing pages best practices:
Clear, simple, catchy copy
Ensure your ads and landing page align (deliver on your ad promise)
Always include a CTA, ideally above the fold
Make it catchy, include buttons and carefully pick colors
Include social proof
Make sure you include a way to gather contact information.
---
Customer Service
Customer service is a core part of any successful business. The customer service experience you deliver can help make or break your SaaS startup.
Below are some stats that prove why customer service should be a top priority as you launch your SaaS startup: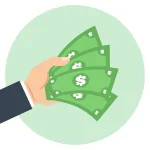 US consumers say they're willing to spend 17 percent more to do business with companies that deliver excellent service.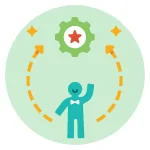 A PwC survey found that customers say they are more likely to try additional services or products from brands that provide superior customer experience.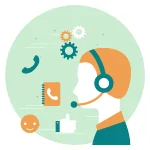 The companies leading in customer experience are more successful than their peers. They are three times more likely to have significantly exceeded their 2019 business goals.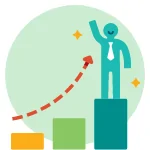 Superior customer experience has been found to drive stronger bottom lines and stock prices.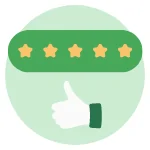 79% of consumers say customer service is extremely important when deciding where to shop.
Great customer service leads not only to more clients, but also—and more importantly—it helps retain clients. Keep in mind that acquiring new customers is more expensive than retaining existing ones; HubSpot estimates that it costs around 6 to 7 more times to attract a new customer vs retaining an existing one.
Customer Service Best Practices
Virtual Receptionists
Customers prefer to speak with a real person when contacting a company. In fact, 78% of customers expect to solve a complex issue by speaking to one person.
If you cannot yet hire a person to act as your full-time customer service representative, you should hire a virtual receptionist. Virtual receptionists are more affordable and they can be in charge of your customer service.
---
Related: Automating Customer Service
---
Virtual receptionists can answer calls, resolve common queries, book appointments, provide product and company information, and identify leads. Most importantly, live receptionist services can be customized to your company's needs and preferences.
Create a Support Widget
A support widget is a tab that you can add to your website (or even mobile app) that will make it easier for visitors to find the information they are looking for.
Live chats are a great example of support widgets:
They stand out, they are easy to find, and they help increase engagement.
A support form is another example of a support widget, though it doesn't drive as much engagement as live chat.
Support widgets oftentimes come with a search functionality, which makes it easy for visitors to find questions and solutions to common queries and problems (e.g., how to update your software, how to activate a feature, how to troubleshoot X, Y, or Z, etc.).
Create an FAQ Section
Your website must include an FAQ section that is easy to find and provides answers to common questions and problems, from business hours and prices, to product and service specifications and troubleshooting issues.
The FAQ section should be easy to find, easy to read, and should include jump links. A common practice is for all questions to be listed at the top of the page with a jump link to their respective answer.
Some best practices to keep in mind:
Keep answers short and simple
Categorize questions
Use data to identify common questions and queries
Update your FAQ section based on customer interactions
Include a search option.
Categorize and Track Customer Requests
Great customer service means that you can track a customer's journey. This is why categorizing and tracking customer requests is so important.
Doing so will not only provide you with valuable data and insights (like what type of customer support is needed the most), but it will also ensure that a customer's journey will be seamless each and every time they reach out.
Afterall, customers will always need something and they will want that something resolved with the least number of interactions and in the shortest time span possible.
Categorizing and tracking requests will make it easier for your staff to solve issues, follow-up with customers, and execute the right protocols.
---
Branding
Branding is all about helping your target audience and customers recognize your brand and products or services.
The right branding strategy can help your SaaS startup stand out and gain visibility.
In simple words, branding is how you present your company's identity to the world.
Branding Best Practices
Keep it consistent across platforms: this goes for design elements like color and typeface, as well as your brand voice. Whether you're writing a blog, creating an ad, or simply sending a newsletter, make sure that you're consistent about how you present your brands to others.
Align your branding to your target audience: you have to know who you are building a brand for (AKA your customer persona). To create a strong brand, make sure that you understand your target market's needs, wants, and preferences.
Integrate your brand to every aspect of business; email signatures, business cards, company intranet, CRM, marketing, social media, etc.
Create a unique voice for your brand, and make sure you stick to it at all times.
Part of creating a unique voice is to connect emotionally with your customers. This is where storytelling comes in handy for branding and marketing purposes. If customers feel an emotional connection with your brand, they are more likely to return.
Website
Anyone can create a website today. But not everyone can create a great website.
Your website is likely the first point of contact a potential client will have with your company, so it's critical for your website to provide all the information a client might need. More importantly, the website should present all that information in a way that makes it easy for visitors to find and consume.
Website Design Best Practices
Use responsive design
Optimize it for SEO
Incorporate visual elements
Prioritize readability (on mobile and desktop)
Include calls to action (CTAs)
Include social media buttons
Focus on loading speed
Keep copy straight and simple (avoid long paragraphs and use short sentences)
Stick to your brand colors and voice.
---
Scaling Your SaaS Company
If you reach a point where you want to scale your SaaS company, you're likely hoping to generate more profit through your SaaS offerings.
Scaling a company doesn't happen overnight. It is a process that requires time and effort.
When people talk about scaling a company, they usually mean finding more clients. While this is a key part of scaling, it is equally important that you focus on retaining existing clients. Otherwise, your growth will be minimal.
7 Tips to Help You Scale Your SaaS Company
Track SEO metrics
Tracking will provide you with valuable data and insights that can help you identify a new market niche or a gap in your market. Both of these scenarios can lead to new leads and customers.
Track KPIs
If you track your key performance indicators and determine that your company is already meeting objectives and goals, then this is a clear sign that you are ready to scale your business.
Referral marketing
Since you'll be hoping to acquire new clients, you need to incorporate referral marketing to your scaling strategy. Word of mouth remains one of the most powerful marketing tools out there; if you encourage existing customers to refer your product or service to others, then you are likely to get more qualified leads.
Content is king
If you haven't started yet, you should think about starting a blog as you being your scaling process. A blog can help raise awareness about your brand and offerings, but it can also help you establish your company as a thought-leader within the industry. If people value the content you share, then they are more likely to purchase what you have to offer.
Generate hype
Blogging is a great way to generate hype; but you can also do this by placing ads, launching special deals and promotions, sending out catchy emails, hosting a giveaway, and creating a new landing page.
Grow your team
If you're hoping to scale your business, you need to grow your team in order to keep up with customer requests and demands. Keep in mind that customer service is a key determinant of business success; having a team that can quickly respond to new clients is a core element of scaling a business.
Compete on value, not price
People stick with companies and the products they offer because they are able to deliver on their value proposition. Rather than focusing on price, focus on developing a product or service that truly adds value to your target market. This is the best way to stand out from the competition, and to ensure that new clients remain long-lasting ones.
---
How much Does It Cost to Create a SaaS Startup?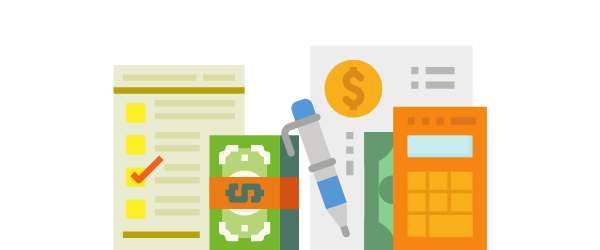 If you've made it this far and are convinced that you're ready to launch your own software-as-a-service startup, you're also likely wondering how much it costs to take on this endeavor.
Like we mentioned at the beginning of this article, how much it will cost will depend on various things. There is no set amount and to get an accurate idea of how much it will cost you, you need to analyze all of your potential expenses and create a rough estimate of costs.
To help you determine this, you should start working on a SaaS startup financial model. There are plenty of templates online that can help you get started.
Don't worry if your financial model doesn't get every projection just right. The goal of financial models is to help you figure out the different impact that different decisions will have on your startup.
SaaS Startup Funding
If you're hoping to launch a SaaS startup, you'll also likely be interested in funding opportunities for SaaS companies.
These are the most popular funding sources for SaaS startups:
Venture capitalists
Angel investors
Crowdfunding
Bank loans
Incubator or accelerator programs.
Of course, you can also self-fund your startup if you're in a position to do so.
Determining SaaS Startup Valuation
Valuing a SaaS startup company can be tricky.
This is because technology companies are oftentimes valued based on potential growth. Therefore, for your SaaS startup valuation to be accurate, you would need to make sure that your forecast profit in the future is relatively accurate as well.
Nonetheless, there are various other ways to determine a SaaS company's valuation. Determining your company's valuation is extremely important, especially if you will seek funding from investors or venture capitalists.
Some ways to determine your startup's valuation:
Your company's ability to generate cashflow
Valuation based on comparable companies
SDE (note that for SaaS companies, SDE multiples usually range between 3 to 5x)
EBITDA.