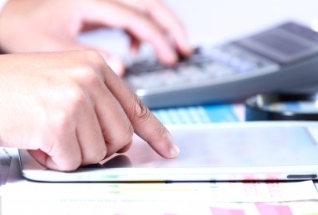 Here on the Alliance Virtual Offices' blog we've recently been focusing on the role of court reporters. Why? Because it's one example of a career choice that can work perfectly with a virtual office, and we've released a series of blogs over the past few months detailing exactly how court reporters can benefit from virtual office services. Take a look at some of our recommended posts below.
Just like the majority of industries, businesses and career choices out there today, the shape of court reporting in the future is closely linked with technology. Speaking to the Patriot Ledger, Connie Psaros of Doris O. Wong Associates, a court reporting and videoconferencing business in Boston, explains how her company has changed and benefited from advances in technology throughout its 45-year lifetime.
"Technology has changed everything," she said, explaining that in the beginning, court reporters would first write their notes manually and then dictate their notes to a typist. In the 1970s computer-aided transcription came to the fore, and firms such as Connie's were quick to take advantage of the technological leaps. Today, a court reporter's data can be instantaneously translated from their machine into a laptop – streamlining the process yet again; and even allowing these real-time transcriptions to be sent direct to counsel's laptops.
"One thing is certain: Technology will continue to evolve, and reporters will continue to invest in the equipment and education to meet the demand for new products and services that the legal community can benefit from," said Connie.
Advances in technology represent huge steps forward for the industry. And thanks to video conferencing technology such as Skype, court reporters and stenographers don't even have to be in the courtroom anymore. This means that for some court reporters, they're no longer tied to a single location and can potentially take on a remote working arrangement.
That's where the virtual office steps in.
Rather than paying for expensive office or meeting space that is only used on occasions, individuals can work from home or from a convenient co-working space, and only pay for what they use. With a virtual office, users can take on a range of features such as a professional business and mail handling address, receptionist services and even meeting room packages – all at the fraction of the cost of a traditional office. And when you need an office or conference room for the day you'll find quality facilities, first-rate telecoms and high-speed internet connections. Perfect for Skype calls or private meetings with clients.
So armed with the latest technology and with all the essential benefits of a virtual office, savvy court reporters can take their business wherever it needs to be. Where will you go?
Recent posts on court reporting:
– How Virtual Offices Help Court Reporters to Diversify
– Washington Meeting Rooms High on Court Reporters' Demands
– Court Reporting Success: How Meeting Rooms Provide a Competitive Advantage