LOS ANGELES – Meeting rooms are all the rage in the business center industry. That's because business travelers and local entrepreneurs alike are flocking to meeting rooms to hold professional meetings.
Alliance Virtual Offices is at the forefront of this trend. Alliance Virtual Offices rolled out a meeting and conference room offering earlier this year and saw immediate success. Now, Alliance Virtual Offices is set to expand its global presence by as much as 150 percent by the third quarter of 2014.
Specifically, Alliance Virtual Offices has plans to expand its global meeting room presence by as much as 3,000 meeting rooms in less than two years, bringing the company to a total count of 5,000 meeting rooms. And there are no plans to slow down after that, either.
[custom_block description='Still meeting in coffee shops? Upgrade your meeting venue without the luxury price tag. Choose a Miami
Meeting Room
and book by the hour or by the day. Simple, affordable, professional.' image='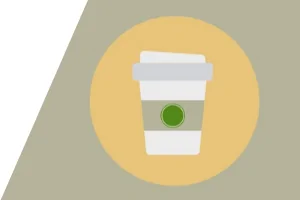 ' link='
Start now!
']
"We are really focusing heavily on our global meeting rooms offering and to have experienced the kind of rapid growth we've witnessed over the past six months is very exciting," says Frank Cottle, chairman of Alliance Business Centers Network. "But this is just the tip of the iceberg. We've got a lot more growing to do and I'm confident we'll meet, if not exceed, our goal for 2014."
Indeed, Alliance Virtual Offices first announced its meeting rooms and conference rooms service in January 2012. The virtual office company added 2,000 global meeting rooms in the first six months alone. Meeting rooms offer a flexible, professional and affordable means for mobile workers to meet with clients and colleagues in whatever city they happen to be in. You might say Alliance Virtual's meeting rooms offering was designed with the mobile entrepreneur in mind.
In case you aren't familiar with Alliance Virtual Offices, it's a Southern California-based virtual office company that also offers virtual assistants, virtual receptionists, day offices and meeting rooms. Alliance Virtual Offices has resonated with consumers. The company has posted dramatic growth on all fronts, with meetings and conference rooms adding more value for its clients.
Alliance Virtual Offices has meeting rooms and conference rooms on five continents. Cottle says Alliance Virtual is adding new meeting room locations daily as it actively seeks to increase its offering in the United States. Alliance Virtual is also paying close attention to expansion opportunities in the United Kingdom.
Meeting rooms operators interested in getting their meeting and conference rooms listed with Alliance Virtual Offices can contact the company now to learn more about the benefits of joining the Alliance Network.