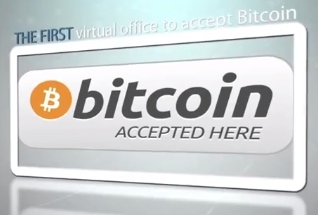 At Alliance Virtual Offices, we've always been proud to stay ahead of the (virtual) game and to offer our clients the very best in virtual officing solutions.
Not so long ago, we launched a currency converter tool and calculator, to help you weigh up the cost of a virtual office in various currencies. Now we've gone one step (or rather, several steps) further, and in typical Alliance Virtual Offices fashion, it's an industry first!
Alliance Virtual Offices has just launched Bitcoin as a payment method. Clients wishing to book virtual offices, live receptionist services, meeting rooms and more can now secure their reservation using the digital currency, which is taking the world by storm.
[custom_block description='Still meeting in coffee shops? Upgrade your meeting venue without the luxury price tag. Choose a San Diego
Meeting Room
and book by the hour or by the day. Simple, affordable, professional.' image='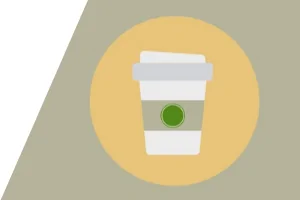 ' link='
Start now!
']
"When we launched Alliance Virtual Offices, we committed to driving innovation and leadership in the alternative workspace world," says Frank Cottle, CEO of Alliance Virtual Offices. "When we recognized Bitcoin's growing impact on the digital payments industry, we moved swiftly to add this alternative currency to our payment options for global clients. We expect to see more virtual office users at home and abroad opt for virtual payment solutions like Bitcoin in 2014 and beyond."
Watch the video to learn more:
https://youtu.be/YirMsovLnys
In our multi-currency world, Bitcoin can help simplify payment transactions for virtual office solutions – and a whole lot more.
Here's an example. Let's say you're a Dutch national living in Hong Kong with a virtual office in New York. You can now rely on Bitcoin for seamless transactions without exchange rate fees. The same goes for the virtual office user in Atlanta who just wants a more convenient way to pay.
Why Bitcoin?
Chris Steele, co-founder of Alliance Virtual Offices, says that Bitcoin is a virtual technology that "makes sense" for virtual office users.
"I've been watching Bitcoin for years and I believe it will play an increasingly larger role in e-commerce in the months and years ahead," said Chris. "We've implemented a secure, hosted system using BitPay, a leader in e-commerce and B2B solutions for virtual currencies, to facilitate Bitcoin transactions safely for virtual office clients around the world."
How does it work?
Paying with Bitcoin on the Alliance Virtual Offices website couldn't be simpler.
1. Head to www.alliancevirtualoffices.com and select your virtual office or meeting room location (the hard bit is choosing from over 600 amazing locations!)
2. Next, choose the "Platinum" or "Platinum Plus" plan. You can also opt for a Live Virtual Receptionist or Virtual Phone.
3. Add the services to your shopping cart, and select the appropriate lease term and mail handling options.
4. Choose your preferred payment method: credit card or Bitcoin. Et voila!
At Alliance Virtual Offices, 'virtual' is our middle name. Everything we do is designed to make it even easier for you to find and select the perfect virtual office services – helping you to find the right solution and save money while you're at it.
So why not give it a go? We'll have you snapping up a prime virtual office anywhere in the world with Bitcoin before you can say "that was easy!"