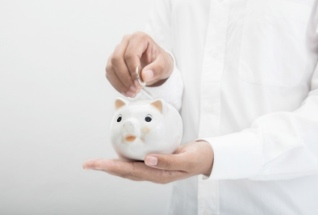 When you're setting up a business, you've got 101 million things on your mind. Marketing, product development, sales, tax, revenue, client retention, cash flow… does it ever end?
Above all, you want to project the right image to clients and potential investors. Regardless of how fiercely your feet are paddling under the surface, to the outside world you want to appear cool, calm and professional.
Happily, there are scores of subtle ways to help complement your shiny professional exterior – and they don't need to bust your startup-sized budget. Here are 7 ways to boost your business on a bootstrap:
1. Marketing with Freemiums:
There are tons of free platforms out there to help market your business. For instance rather than hiring a web designer, use a template-based website tool or look for website hosting and set-up packages. Wix is one example. For email marketing, try Mailchimp – they offer a good basic mailshot system with premium features. And tools like WooRank help you to understand how your website is ranking on search engines and how you can improve your SEO.
2. Branding:
Your branding sets you apart from other businesses. Once you've settled on a brand, including a logo, business name and colour scheme, be sure to use this across all company documentation. From your website theme to letterheads, business cards to email signatures, even the way you answer the phone – keep it uniform. It makes you look much more professional and established.
3. Customer Service:
If there's one thing that demands investment, it's customer service. Whether it's just you, or a partnership, or a remote team, it's essential that customer service is at the top of the agenda. After all, your customers keep you in business. Invest in training and establish a set of rules and regulations, including your own high expectations. Monitor performance and re-enforce your standards regularly.
4. Go Digital:
We live in a digital age. So why not consider using digital currency? Bitcoin users are very much in the minority, but as a currency it offers plenty of advantages for small businesses, including low costs.
5. Test Everything:
Not every marketing or sales strategy is right for your business, but you won't know whether it's working if you don't test it. You could be throwing money away on worthless PPC campaigns, or an SEO agency, or cold-calling firms, for nothing. If you're using a third party, request weekly reports demonstrating how their services are adding value. If it's not achieving the right results in a realistic time-frame, it's time to stop.
6. Don't Discount, Add Value:
Don't be too quick to cut prices. Discounts come straight out of your profits. Instead, focus on how you add value and hold your price wherever possible. Also analyze the way you communicate your strengths and value to ensure the 'message' is getting across. Adjust accordingly, or consider contracting a short-term sales marketer to help tweak your messages. Use freelancing 'gig' websites to post your requirements and hire help by-the-hour.
7. Go Virtual:
You probably don't need a permanent office, but you will more than likely need a commercial address. You can rent a building address and use it as your official business address, without paying to use the facilities. Mail can be received there and forwarded to your home address. This is known as a virtual office, and means you get the advantage of a recognizable business address without the office overheads. You can also have receptionists answer calls in your company name, too.
What other boot-strapping business tips and tricks do you recommend?