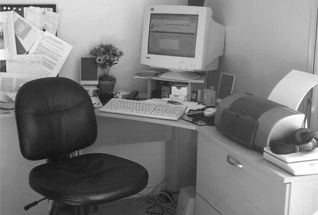 It's been seven years in the waiting. Now, after a spectacular Opening Ceremony that highlighted the UK's sporting, industrial and social history, the curtain has lifted on the London 2012 Olympic and Paralympic Games. All eyes are on the 10,000+ athletes from 205 countries, who are competing for golden glory across 300 sporting events. But medals, records and achievements aside, here at Alliance Virtual Offices we're focusing on something slightly different.
We reported recently on how thousands of London businesses are attempting to avoid an Olympic commute by enabling their employees to work from home throughout the durations of the Games. Businesses have invested significant amounts of money into adapting and improving their IT systems to allow home access. The question is, could this be the dawn of a new era for the UK's workplace? Now that the investment has been made, will businesses allow staff to work from home in the future?
And for those businesses that choose to continue this foray into the mobile workplace, what better way to take advantage of this new-found flexibility than using a virtual office?
Picture this. You've discovered that part of your workforce can work from home both happily and efficiently. Once you've undergone a trial period and you're satisfied that your staff can do their job, the possibilities are endless. You could reduce your physical office space and resort to hot desking – encouraging staff to use the space on a rotational basis. Some businesses have successfully closed their physical space altogether, replacing it with a virtual office.
If you have a number of offices across various locations, consider scaling down your presence. By using a virtual office as an alternative you'll still have a professional business address, use of meeting rooms and ad hoc day offices, but you won't have the overwhelming expense of a permanent office. In addition your business will benefit from numerous support services, from call answering services and professional live receptionists, to mail handling facilities.
So rather than using this homeworking period as a stop-gap until the Games have finished, why not look at it as an opportunity? Consider it a trial for a new, more flexible way of working. It could be that golden solution your business has been looking for.