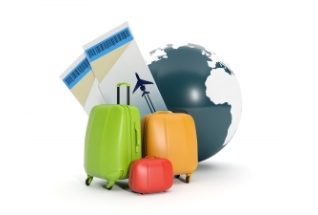 Here at Alliance Virtual Offices, we're well aware of the importance of the virtual office in our modern working era. As an alternative workplace concept, it's fast moving into the mainstream – and research continues to highlight the benefits of flexible working, virtual office style.
Recent research from the UK shows some quite staggering results. In March, Microsoft stated that the adoption of a more flexible 'anywhere working' approach could benefit businesses by a whopping £4.5 billion (approx. $6.9 billion) in productivity. Their findings show that it could also reduce absenteeism, thus saving a further £3.2bn (approx. $4.9) every year.
One word: Wow.
Daniel Langdon, Microsoft's SME business marketing manager in the UK, hit the nail on the head when he said: "Ten years ago anywhere working seemed to be something only big businesses were interested in doing. Today, it's another tool in a company's armoury to be as flexible and cost effective as possible," he said.
Intel: A case study
We've always known that the case for a virtual office is a convincing one – and these multi-billion dollar figures serve as a real wake-up call for businesses operating within traditional bricks and mortar. For those who still need a little convincing, check out this case study on the Intel Corporation.
Back in the 1990s, Intel made the decision to move to a more virtual office style of working – that is, adopting a more flexible approach for staff by switching to mobile technology. Back then, conventional offices and cubicle farms were the norm, and the Internet was still young. Very young.
So it was quite a brave shift. Intel monitored the move closely, and even in the early days, discovered that a more mobile environment improved productivity by over 5%. This spurred the company on, and Intel embarked on a huge desktop-to-mobile transition. Now, around 80% of Intel employees rely on mobile technology as their primary working device.
The upshot? The transition delivered a return on investment of $26 million (NPV). Through greater flexibility, employees became more connected and collaboration improved. Mobile working is now considered a "norm" at Intel, and over the years, IT and connectivity has helped to drive down the company's ownership costs by a massive 67%.
It just goes to show that companies of all shapes and sizes, from modest start-ups to multi-national corporations, can make the transition to a virtual office. And it could help save a small fortune, too.
Find out more about virtual offices at www.alliancevirtualoffices.com.
Thanks to Kolobsek (Sxc.hu) for this great image