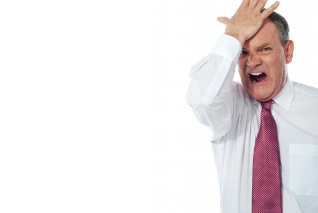 It's estimated that over 60% of people who start a business do so from home. Businesses can be run from a spare bedroom, the attic, or even the garden shed.
Commonly, virtual office users spend much of their time working from home – particularly startups, independent professionals and small businesses with remote employees.
Why? It's low-cost and therefore less risky than diving into an office contract. There's no commute, which saves enormous amounts of time. It's handy for working parents. And it's informal, which is often a welcome change from corporate environments.
However, working from home is not a perfect solution. So here are five perils to avoid when setting up your business from home:
The Kitchen Office:
Take it from us, it doesn't work. Working from the dining room table or the kitchen breakfast bar for prolonged periods of time is a recipe for expensive physiotherapy. Expect all manners of neck, back and shoulder aches and pains. You will also miss your desk and storage cupboards immensely. Set yourself up properly in a spare room or behind some partitioning, and install comfortable furniture with appropriate storage and filing systems.
Distractions:
As quiet as it may initially seem, working from home brings all sorts of distractions. The postman, the neighbours who decided to pop round when they saw your car in the drive, the family visits: there isn't much you can do about it, other than ignore the doorbell. What you can do is tell family and friends that you work standard office hours, because those are the hours your clients work. Refuse daytime invitations and reschedule for evenings or weekends – they'll soon get the message.
Work Boundaries:
When you work from home it's surprisingly easy to let the boundaries between work and home life blur. You'll soon get caught checking emails whilst cooking dinner, or working while the TV is on, or taking calls during the school run. This flexibility can have its advantages, as it means you can finish deadlines or tasks from the comfort of your home. But don't let it invade your private life – set boundaries and keep the two apart. Family life is too precious to be shared.
Patchy Phone Signal:
Most home-based business owners use a cell phone, rather than giving out their home landline number. However if you're in an area of patchy signal, there's nothing more annoying than trying to communicate with clients and getting constantly cut off. Other than changing your network provider, try a virtual phone system. You can have a live receptionist answer calls in your company name and re-direct them or take a message. You can also hire a local area phone number, which gives you an established 'local look' and protects your home number.
Corporate Snobbery:
Business owners are often guilty of associating established, trustworthy firms with those based in corporate offices. However, we know that's not always the case. So rather than giving out your home address to all and sundry, and inciting a little snobbery, use a virtual office mailing address. It's low-cost and you can use it as your company HQ – even if you only go there to pick up mail. Plus, you can get discounted use of meeting rooms, which is ideal should you need to meet clients face-to-face.
How do you deal with the perils of working from home?