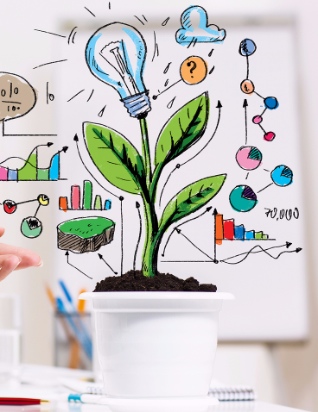 We've just launched a new campaign to support small businesses. We're calling it the Backer Of Small Business, and we're giving away $500 to one lucky business owner.
Why? Because we've been there. We know that for bootstrapping businesses the world over, a few extra dollars (or Euros, or Pounds, or Yen) really can make a world of difference.
Here's how it works:
If you own, run or manage a startup or small/micro business, go to: www.alliancevirtualoffices.com/500/
Tell us in 350 words why your business needs the money and what you would do with it.
Be human about it. Don't just paste your company bio and hope for the best. We're for real, and we want to know that you are, too.
Don't forget to hit 'Submit' when you're done.
We're opening the contest to all small businesses, regardless of industry or location. Our judges are Frank Cottle, CEO of Alliance Virtual Offices, and Viveka Von Rosen – the LinkedIn Expert herself.
You don't have to be a client of Alliance Virtual Offices to enter. In fact we really don't mind if you have no intention of using our services. We just really, really want to help small businesses like you to get ahead.
If you win, all we ask is that you take part in a quick interview for our blog and share the love on social media.
Oh, and spend wisely!
Find out more and enter online here: www.alliancevirtualoffices.com/500/
Quick Facts
Enter online from April 1
Submission deadline May 1
We'll announce our decision on May 22
Open to clients and non clients of Alliance Virtual Offices
Meet the judges: 

Frank Cottle

 and 

Viveka Von Rosen