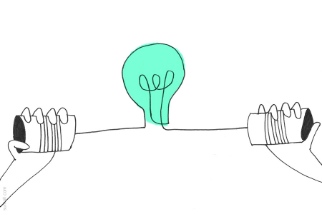 Never mind dispersed. The Alliance Virtual Offices team is what you might call 'globally scattered'.
Just picture this. The company is spearheaded in the U.S., with a CEO in Newport Beach, California and the Chief Marketing officer in Lexington, Kentucky.
Over in Las Vegas, you'll find our CFO plus a close-knit team of receptionists.
A few thousand miles further south is our Director of Operations in Monterrey, Mexico. Head northeast across the Atlantic and meet one of our marketing team in Northampton, England, and another in sunny Dubai, UAE.
We've been known to work with great people right across the globe, even as far-flung as Sydney, Australia.
Not to mention the location of our clients of course. Most are based across the U.S., with a sizeable proportion in Japan, Germany, the Netherlands, and other European locations.
Collecting the pieces
Given that we're virtual by name, it probably comes as no surprise that we're virtual by nature too. In fact, we've been working across geographical borders for years.
The big question is: How do we bring our globally scattered team together?
And how do we keep things humming along smoothly? How do we work and communicate across time zones? How do we maintain visibility of objectives, tasks, and workflow?
We're glad you asked!
It's all down to a bit of tech, a dash of calendar planning and good ol' fashioned communication.
Okay, that might sound a little too easy. It hasn't always been a breeze, and there are always challenges involved when distance and time separates you from the people who are integral to driving your business forward.
"You never completely replace the benefit of sitting right next to your colleagues," says Mike Sullivan, Chief Marketing Officer at Alliance Virtual Offices (he's in Lexington, KY).
"Sometimes I come up with an idea and I need to share it with the team immediately. But when it's 4:00 pm here, it's 9:00 pm over in England and midnight in Dubai. So it has to wait.
"That's frustrating and disruptive. But rather than let it become a problem, we came up with a way around it. Because working this way is so much better and more productive for us than the traditional, centralized 9-5."
If it wasn't, we probably wouldn't be in the virtual officing trade (Alliance Physical Offices doesn't really have the same ring to it). We had to find a way of replicating the benefit of sitting side-by-side, while working thousands of miles apart.
So here's how we do it:
1. We Use the Right Tools:
The right technology is essential for anyone working with a dispersed team.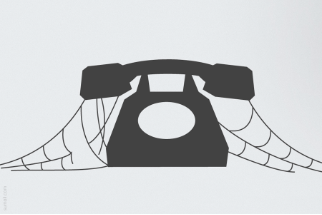 A smartphone is important, not so much for calls but for keeping tabs on email, social media and software data – like getting alerts if there's a problem with your system or website.
When you're working with an international team, you need communication that everyone can use happily. We know that everyone we work with has Wi-Fi and a laptop, so we use Google Hangouts to chat and make video calls – we know when staff are online when they're signed in. Some people prefer Skype, so we keep a Skype chat window open too.
When we have a larger group call, we use GoToMeeting – the screen-sharing ability is particularly useful. And Asana helps keep projects humming along nicely. We use it to assign tasks to individuals and attach deadlines. We know Asana sends timely reminders about upcoming deadlines too, which means less person-to-person chasing.
2. We Share Documents:
Another handy bit of kit is Google Drive, because email is so yesterday. Rather than pinging revised documents backwards and forwards, we created a shared drive with Google Docs and keep all our files in one place.
Whenever we have a call together, we make a point of keeping meeting minutes in the Drive, and requesting that ALL edited or new documents be kept in there. It also helps with visibility because at any time, any member of the team can look up a document and see the latest revisions.
3. We Schedule Regular Catch-Ups:
Everyone has a recurring conference call in their calendar. For most people it's weekly, for others it's two or three times per week, depending on workloads and projects. This is pretty important. Not only does it give us a chance to have a proper chat, as close to face-to-face as we can get, it also gives each team member a deadline to work towards. No-one likes logging into a meeting without something to report, so it helps keep things on track.
Another important thing about video calls is the human element. "We've been working with some members of the team for years, yet we've never actually met," said Mike. "It seems a bit crazy, but so long as we stick to weekly calls, it works just fine."
4. We Have 'Alliance' Days:
Alliance Virtual Offices employs permanent staff alongside freelance marketers. The right freelancer can bring plenty of great skills to the table – but there is a downside. Freelancers work with other businesses – not just ours – so it can be tricky to schedule work around their other marketing responsibilities or benefit from their sole attention.
To get round that problem, we started assigning 'Alliance days'. It might be a specific afternoon or a couple of days per week. We try to work it so it fits across time zones, meaning no-one has to stay up too late or get out of bed at a crazy hour. When you know which 'day' is assigned to you, you have clear visibility over what that person is working on, and you can ping them via chat to ask questions or discuss ideas.
5. Communication is EVERYTHING:
The glue that holds everything together is communication. However you communicate – whether it's by chat, phone, email, or video – you really must keep it going as often as possible.
"A lot of our people work at home, alone, or in a coworking space, and it's easy to lose sight of objectives when you're not sharing the same space as your team," said Mike. "So we communicate as often as possible to keep priorities fresh and to gain visibility over tasks and deadlines."
And so?
"We're not a conventional company, so the conventional 9-5 doesn't work for us," added Mike. "This does. It's flexible, agile, and it suits our virtual business. It suits our clients too, as working across time zones means we can react to things faster.
"These processes we've implemented have really reduced the number of iterations and time between iterations dramatically. One simple document that used to take 3 weeks to complete, now can be done within 3 to 4 days with much higher quality output due to the improved focus and process."
Teach us something new! We'd love to know how you keep your dispersed team working together effectively. Let us know here, on Twitter or on Facebook.
Thanks to SumAll for the awesome images