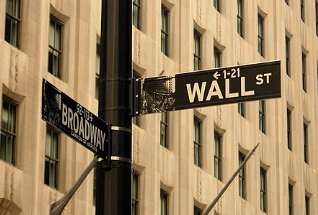 The concept of "lender compliance" is something that often evades many an optimistic business loan applicant, and we're hoping to shed a little light on it in this article.
In a nutshell, lender compliance is a series of approval guidelines selected by the lending agents, companies, banks, etc. that comprise part of the approval decision-making process. When a business loan application is submitted, the lender's computer system checks these lender compliance items to verify whether or not the business will make it to the next level in the loan approval process.
Lender compliance items usually won't get you approved on their own, however not having them all completed can absolutely get your loan application denied. In fact, missing just one item can get you declined.
While most lenders do not actually go through and check each of the twenty items on the traditional lenders compliance checklist, you don't know for sure which ones they will check.
So, to be on the safe side, it is best to complete them all. Lenders will not tell you which factors were the cause of your application's denial, and the lending agent with whom any applicant would work wouldn't know anything about their compliance items. The compliance checklist would have been programmed into their system and never disclosed to them. As such, it is up to the applicant to get those items taken care of prior to the application process.
This begs the question: just how many lender compliance items are there?
We previously discussed the need to have a business phone number, and that is merely one of approximately twenty lender compliance items that your business must complete prior to having a loan application approved.
Take the need to have a business address, for example. Lenders will check the address on your loan application against the US postal service database in order to verify whether or not it is a residential address or a business address.
"About 80% of business lenders will decline 'home based' businesses, so if your application tests out as having a residential address you have a high probability of being declined," says www.level4finance.com.
Luckily, when it comes to fulfilling everything on the lender compliance checklist, each of the items is easy to complete and most of them have a low cost or free solution. To obtain a commercial, deliverable business address, for example, simply signing up for a virtual office plan, such as those offered by Alliance Virtual Offices, is an affordable and immediate option that many people have found to be the perfect solution to their business address problems.
Whether your need is a business phone number or a commercial business address, obtaining an Alliance Virtual office stands as the ideal solution, with multiple packages and plans available.
From a simple virtual business address or phone number to meeting room availability and live reception services, the many options provided by virtual officing companies not only help attack several of the items on a lender compliance checklist, but they can make running your business a whole lot easier.